Guardians of the Galaxy (12A)
Tue 2 Sep
From Marvel, the studio that brought you the global blockbuster franchises of Iron Man, Thor, Captain America and Avengers Assemble, comes a new team—the Guardians of the Galaxy. An action-packed, epic space adventure, Marvel's "Guardians of the Galaxy" expand...
The Nut Job (U)
Wed 3 Sep
"The Nut Job" is an action-packed comedy that follows Surly, a mischievous squirrel, who must plan a heist to get into his town's biggest nut shop in order to help his pals in the park gather food to survive the winter. Together with his sidekick, Buddy, he wi...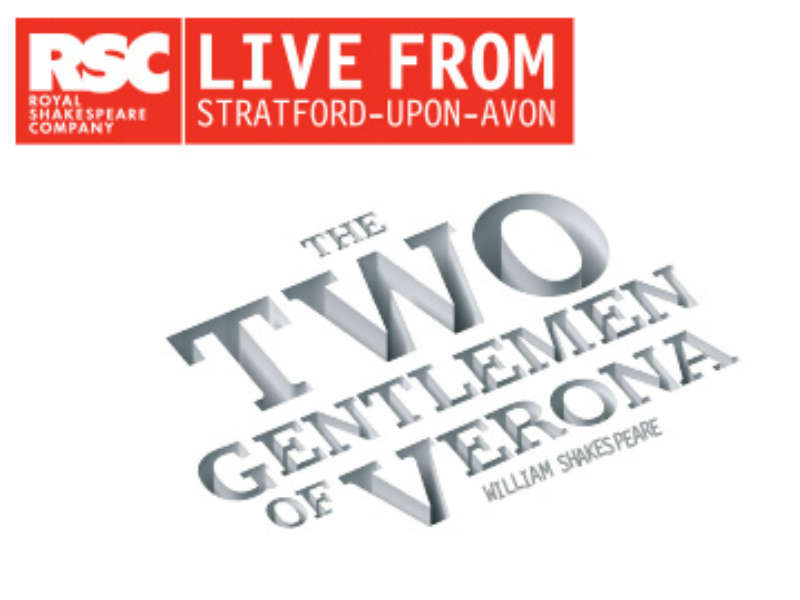 RSC Live Two Gentleman of Verona
Wed 3 Sep
Valentine and Proteus are best friends, until they fall in love with the same girl. Having travelled to Milan in search of adventure, they both fall for the Duke's daughter Silvia. But Proteus is already sworn to his sweetheart, Julia, at home in Verona, and t...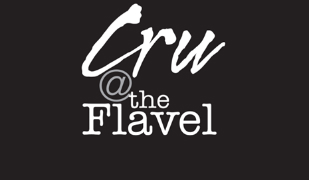 Cru at The Flavel
Thu 4 Sep - Tue 16 Dec
Cru at The Flavel Cafe offer a one course meal before the show right in the heart of the art centre. There is a different menu for each event and prices are Adults: £10(inc. a glass of wine or beer), Children £5 per person(inc. a soft drink. Booking is essenti...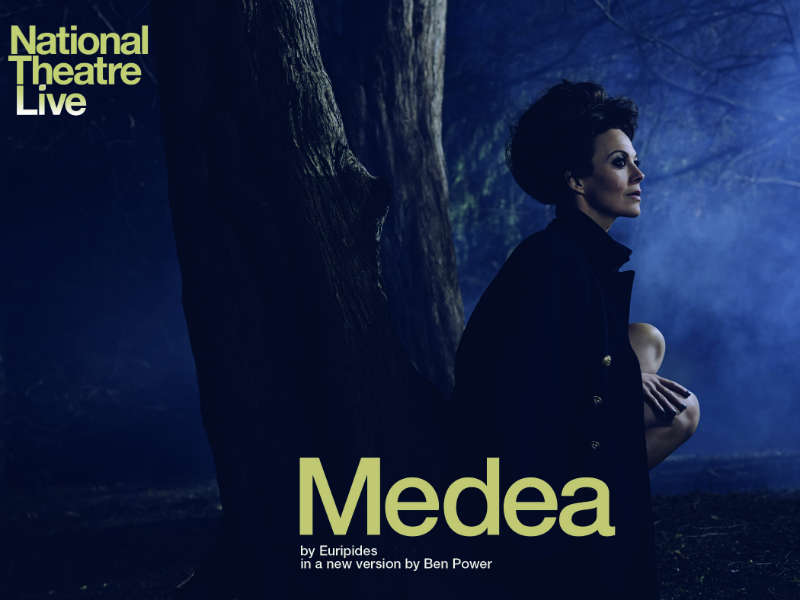 Helen McCrory (The Last of the Haussmans) returns to the National Theatre to take the title role in Euripides' powerful tragedy, in a new version by Ben Power, directed by Carrie Cracknell. Medea is a wife and a mother. For the sake of her husband, Jason, she'...
Planes: Fire & Rescue (U)
Fri 5 Sep - Sat 6 Sep
When world-famous air racer Dusty learns that his engine is damaged and he may never race again, he must shift gears and is launched into the world of aerial firefighting. Dusty joins forces with veteran fire and rescue helicopter Blade Ranger and his team, a ...
The Inbetweeners 2 (15)
Fri 5 Sep - Tue 9 Sep
Neil, Will and Simon receive an invite from Jay to join him in Australia whilst on his gap year, who promises them it's ''the sex capital of the world''. With their lives now rather dull compared to their hedonistic school days and legendary lads holiday, it's...
Joe (15)
Sun 7 Sep - Thu 11 Sep
A gripping mix of friendship, violence and redemption erupts in the contemporary backwoods of the South in this adaptation of Larry Brown's novel, celebrated at once for its grit and its deeply moving core. Directed by David Gordon Green, the film brings Acade...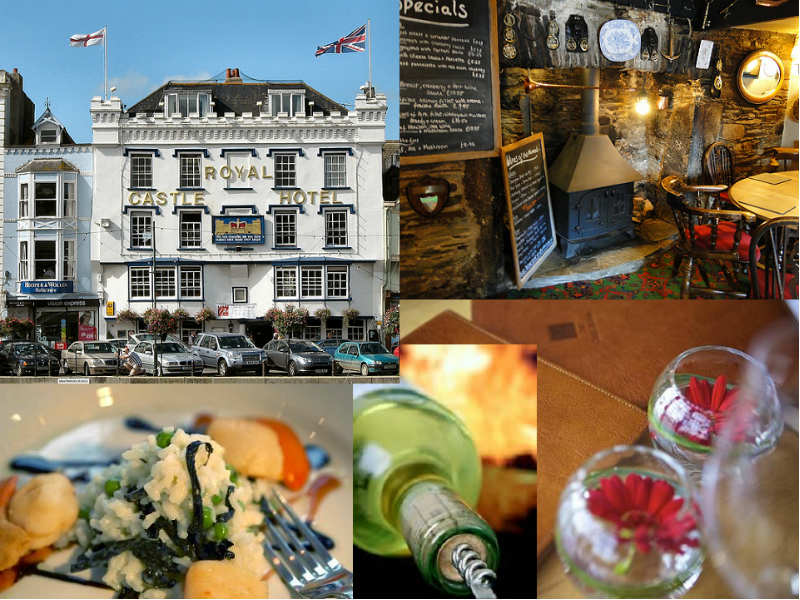 Movie Meal Deal
Mon 8 Sep - Mon 29 Sep
Buy your cinema ticket and add the Movie meal Deal option to enjoy a choice of main courses in either the Harbour Bar or Galleon Bar, up to a value of £12 and a choice of hot beverage. Only available for eligible cinema showings. Cannot be used with any other ...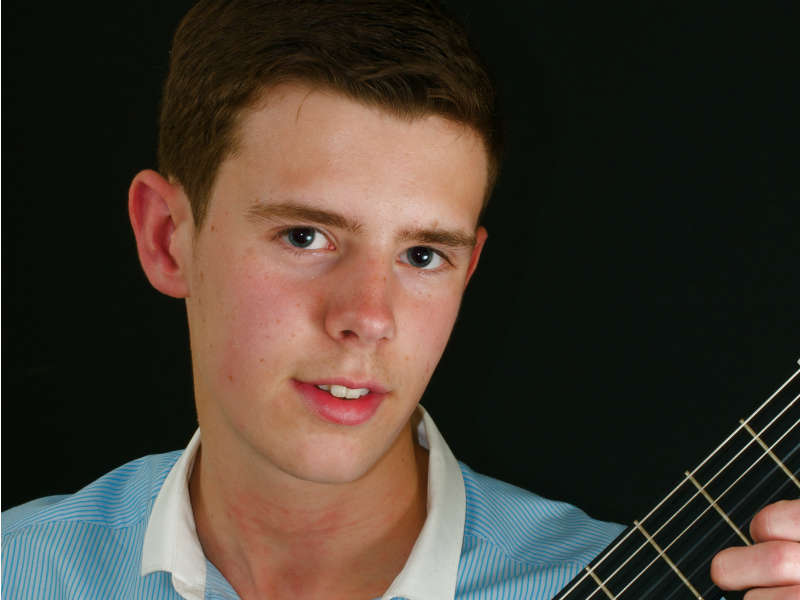 Lunchtime Concert Series
Thu 11 Sep - Thu 11 Dec
A series of short recitals given by local musicians Co-ordinated by Helen Deakin Thursdays monthly 1.15 - 1.45pm, Tickets: FREE with a retiring col...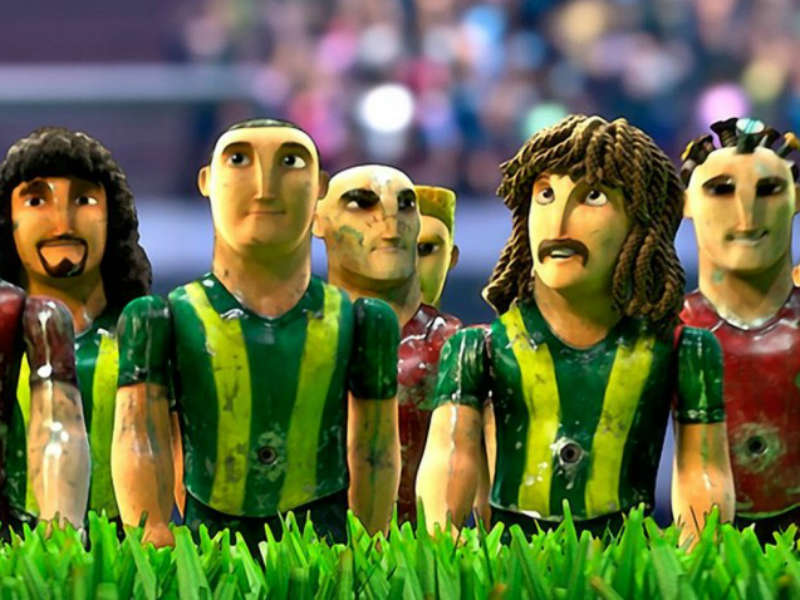 The Unbeatables (U)
Fri 12 Sep - Thu 25 Sep
A young man named Amadeo sets off on an unexpected adventure with the players of his beloved Foosball game.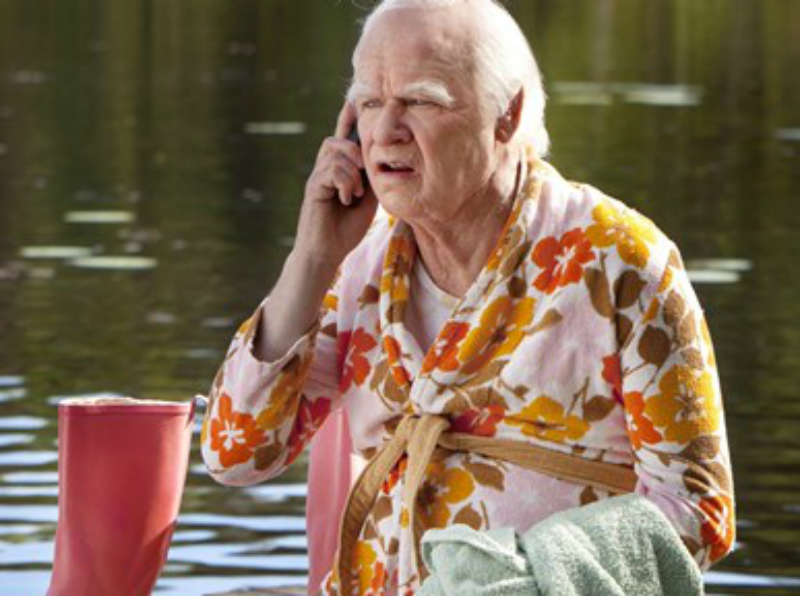 The 100 Year Old Man (15)
Fri 12 Sep - Thu 18 Sep
Dynamite expert Allan Karlsson's life, and the unlikely events following his escape from the old folk's home on his 100th birthday.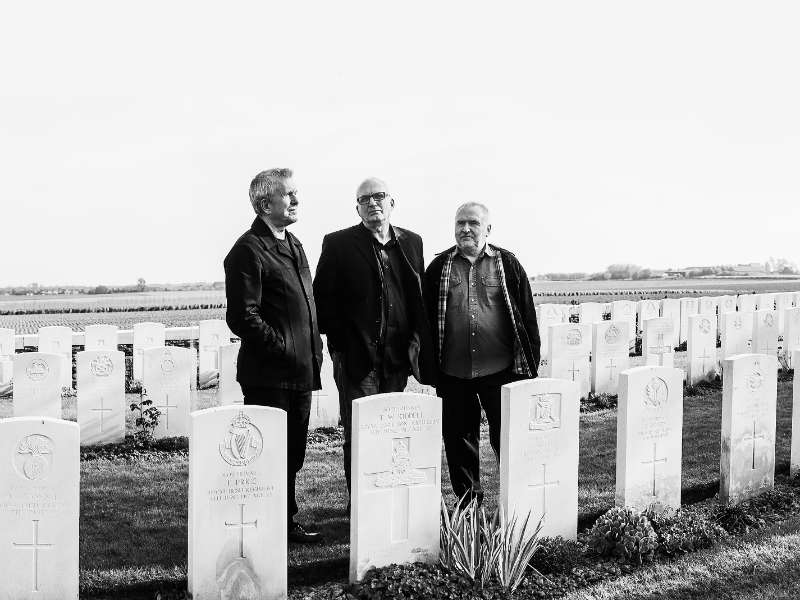 Coope, Boyes & Simpson - Folk at The Flavel
Sat 13 Sep
Barry Coope, Jim Boyes and Lester Simpson with their mix of powerful a cappella singing and distinctive song writing will be bringing to The Flavel their highly acclaimed show "In Flanders Fields". Catching the indestructible spirit that defied one of the grea...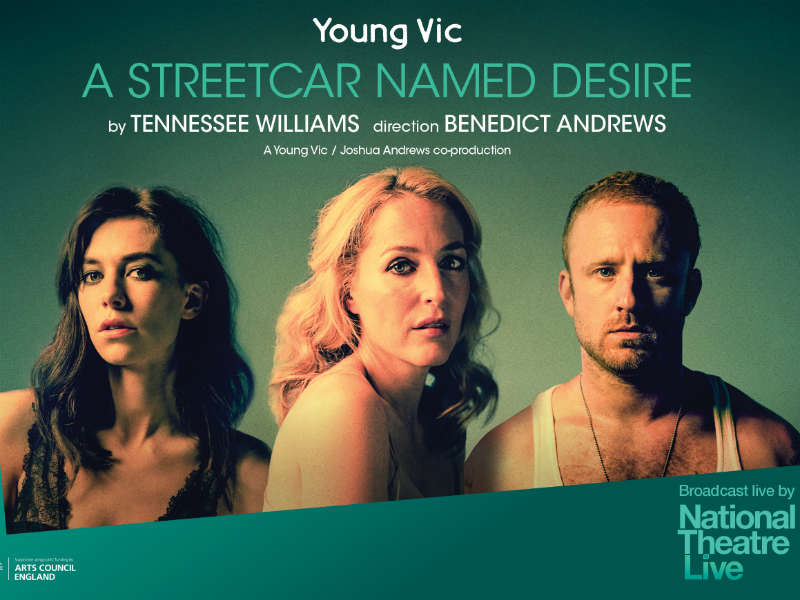 NTLive - A Streetcar Named Desire
Tue 16 Sep - Wed 8 Oct
With Gillian Anderson (The X-Files, The Fall) as Blanche DuBois, Ben Foster (Lone Survivor, Kill Your Darlings) as Stanley and Vanessa Kirby (BBC's Great Expectations, Three Sisters at the Young Vic) as Stella. The fastest-selling production in the Young Vic'...
Lucy (15)
Fri 19 Sep - Thu 25 Sep
From La Femme Nikita and The Professional to The Fifth Element, writer/director Luc Besson has created some of the toughest, most memorable female action heroes in cinematic history. Now, Besson directs Scarlett Johansson in Lucy, an action-thriller that track...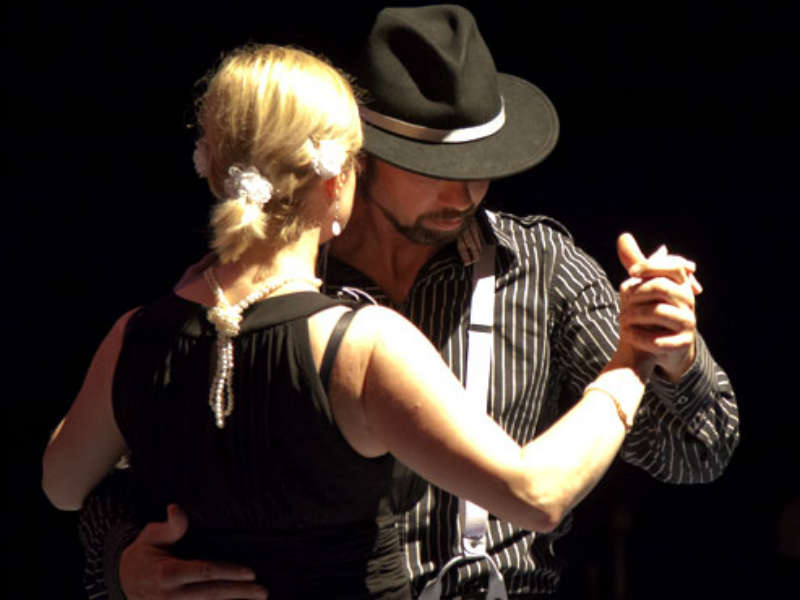 Tango Workshop
Sat 20 Sep
Introduction to tango workshop with Isolde kanikani Come and get a fast of this beautiful dance from argentina. With an introduction to some basic steps that get you moving after one hour. Playing with connection and communication of the follower and leader wh...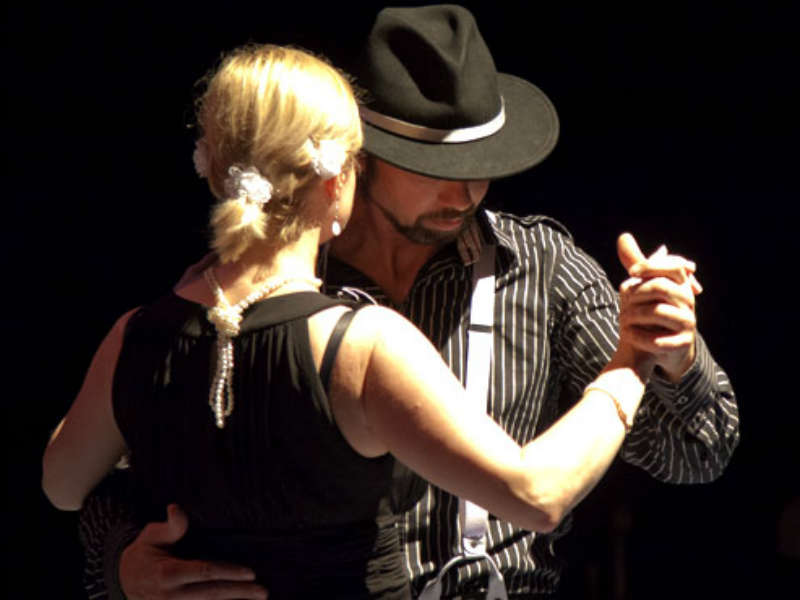 Cielito - Argentine Tango Dance Evening
Sat 20 Sep - Sat 20 Sep
Desaparecido Argentine tango group Cielito presenting a story of politics and love. Argentina's history is rich in dance and the amazing variety that its mix of cultures bring. But few know of the many people who were 'disappeared' and of the mothers who walk ...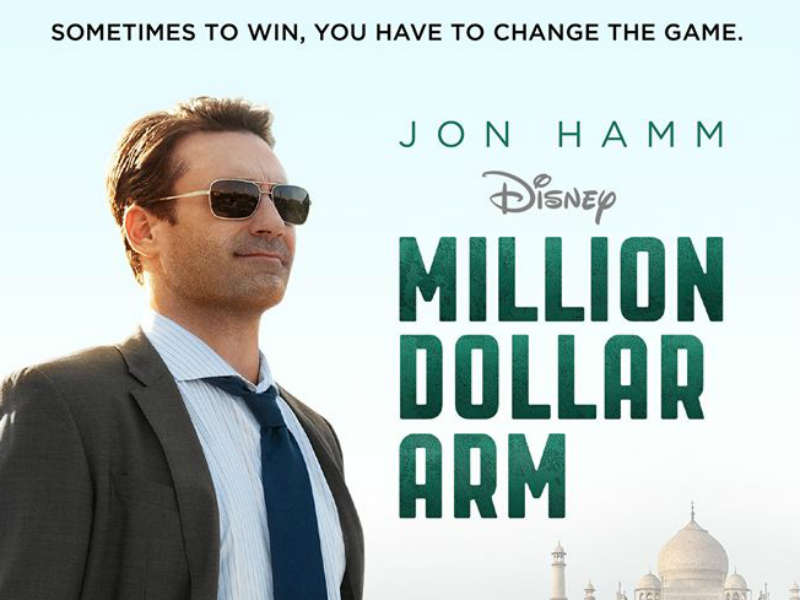 Million Dollar Arm (PG)
Fri 26 Sep - Sun 28 Sep
A sports agent stages an unconventional recruitment strategy to get talented Indian cricket players to play Major League Baseball.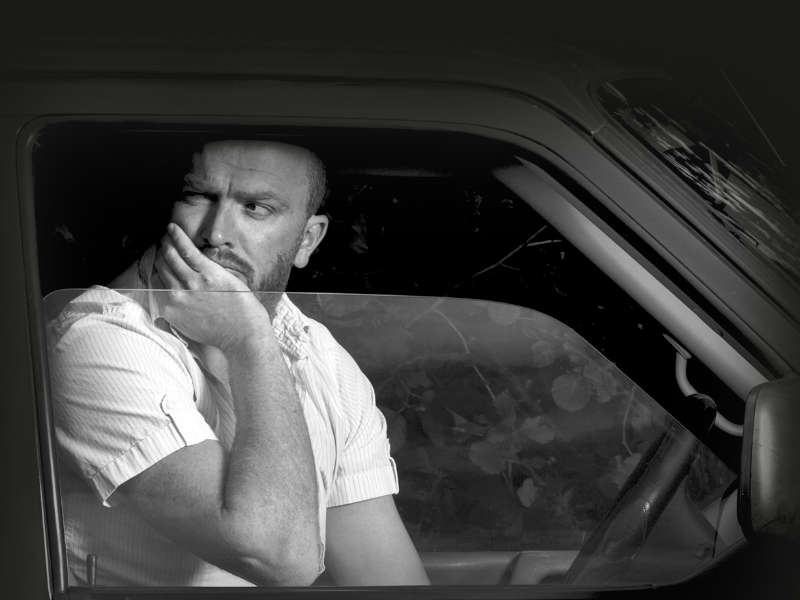 Kernow King Comedy
Fri 26 Sep
Kernow King's newest show, "Splann!" (splendid in Cornish) was meant to look at all the wonderful things going on in Cornwall. But things changed, and before long, it ended up taking a bit of a wry look at some of the things that aren't so great about Cornwall...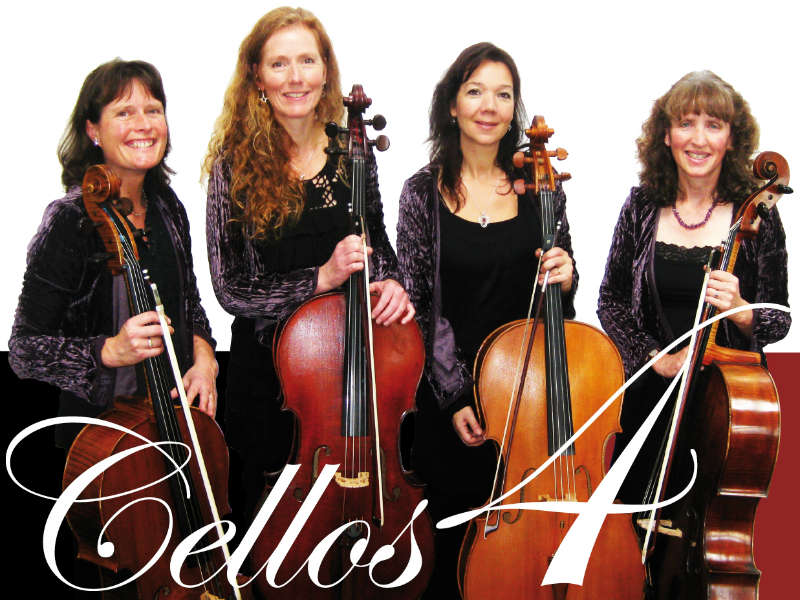 Bach to Beatles Cellos 4
Sat 27 Sep
Cellos4 Quartet play Bach to Beatles 4 cello style! Quality classical gems by Bach, Handel and Vaughan Williams combine with quirky traditional tunes from Scotland, Africa and Spain taking you round the world - here, there and everywhere! Jane Greenwood, Jane...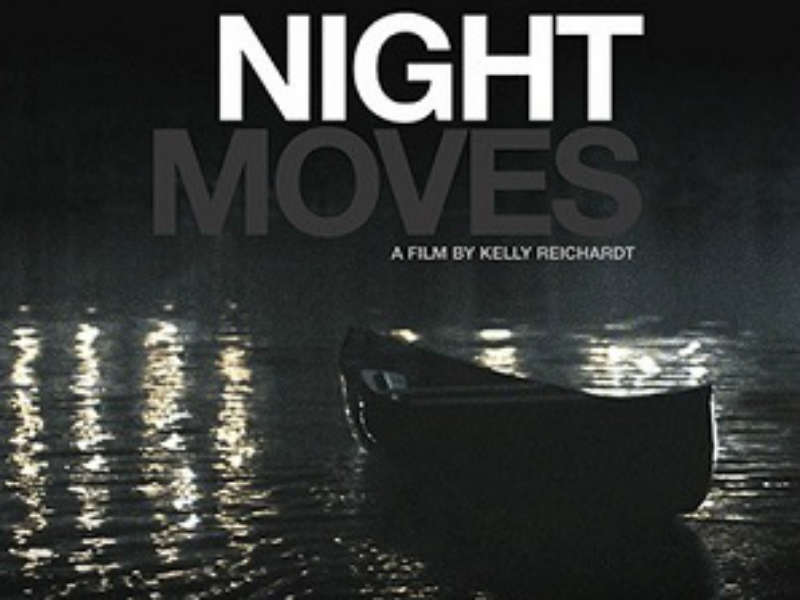 Night Moves (15)
Mon 29 Sep - Thu 2 Oct
Three radical environmentalists look to execute the protest of their lives: the explosion of a hydroelectric dam.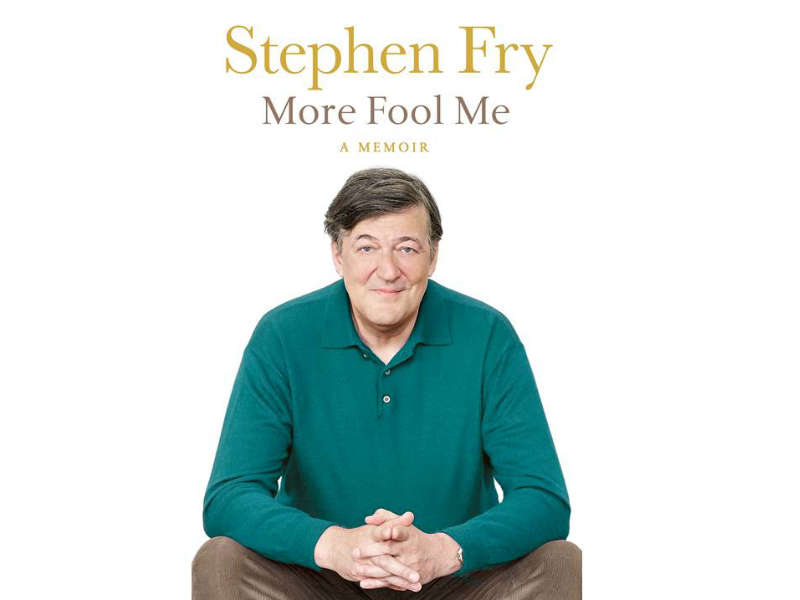 Live: Stephen Fry
Wed 1 Oct
Stephen Fry Live from the Royal Festival Hall. Live Satellite Event for the launch of Stephen's new book, More Fool Me. Don't miss this rare opportunity to see the multi-award-winning comedian, actor, presenter, writer and raconteur on stage giving a one-man...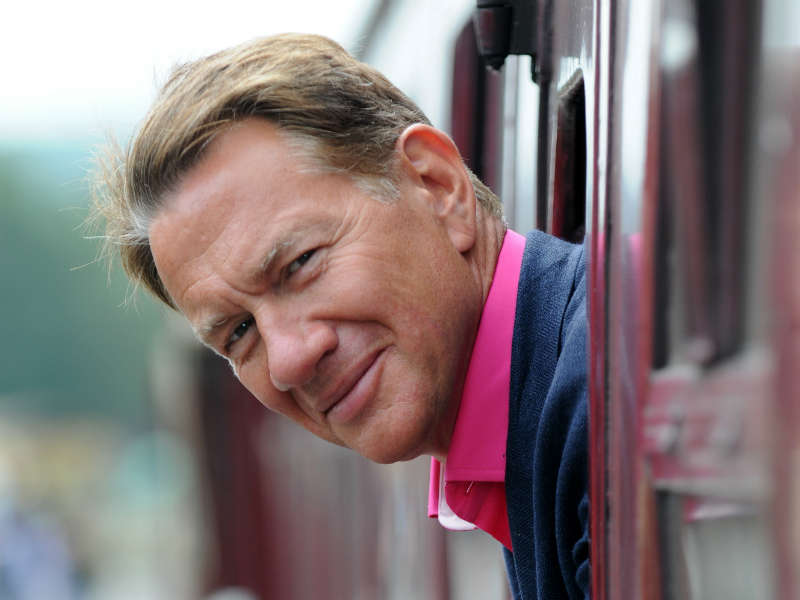 Michael Portillo
Sat 4 Oct
"Life: a game of two halves" It took Michael Portillo little more than 10 years to get a seat in the Commons and then rise in power and esteem to a point where he was a favoured leader of his party and possible future PM. A track record like that suggests to ...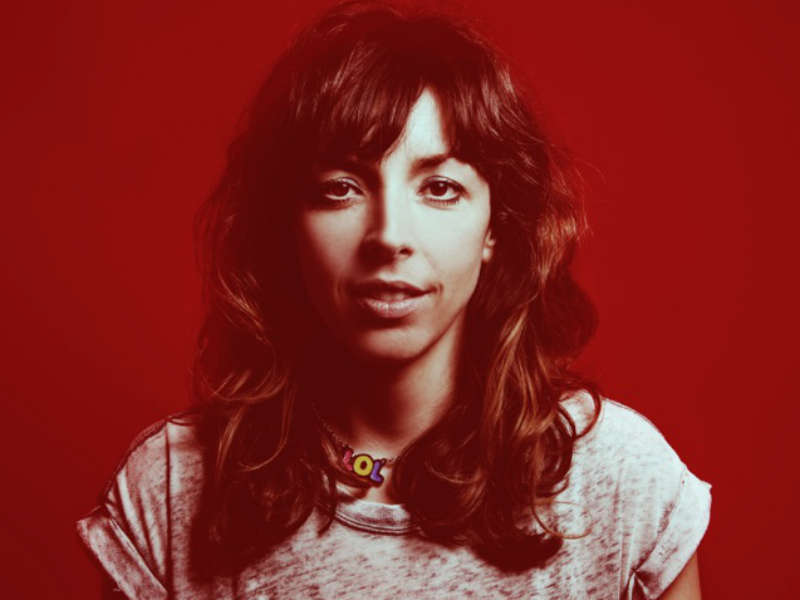 Bridget Christie - A Bic for Her
Fri 10 Oct
Lakin McCarthy presents........ Bridget Christie: A Bic for Her 2013 Foster's Edinburgh Comedy Aware Winner - Best Show ** 2014 South Bank Sky Arts Award Winner - Best Comedy ** 2014 Chortle Awards - Best Live Show ** 2014 Chortle Awards - Best Radio Com...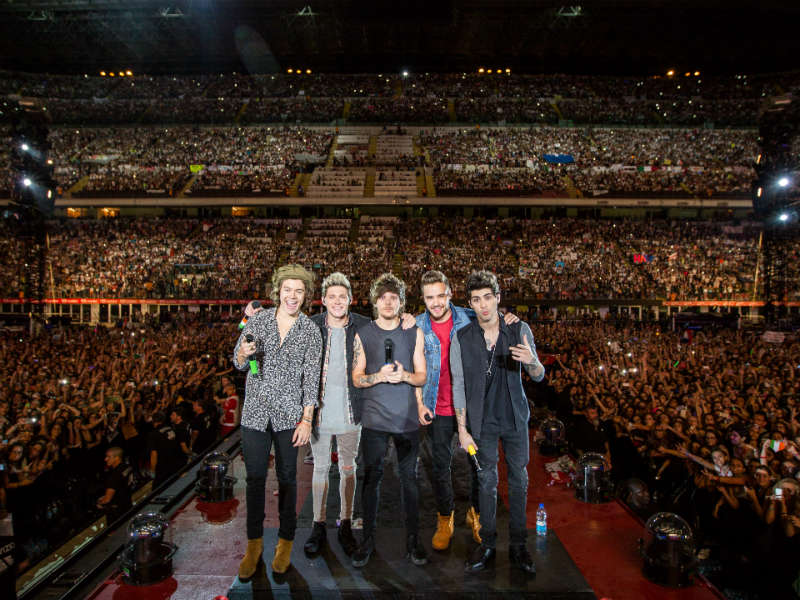 One Direction - The Concert Film
Sat 11 Oct - Sun 12 Oct
'Where We Are' The biggest band in the world and global pop superstars, One Direction, bring their epic 'Where We Are' world tour to cinemas all around the world. Across one un-missable weekend this October, join Niall, Zayn, Liam, Harry and Louis for their f...
Ola has just returned from Romania as the headline artist for International Jazz Day Romania. Ola had the pleasure of performing again with the fabulous Estonian saxophonist VILLU VESKI and a Jazz Youth Orchestra from Romania. Ola's emotionally charged live p...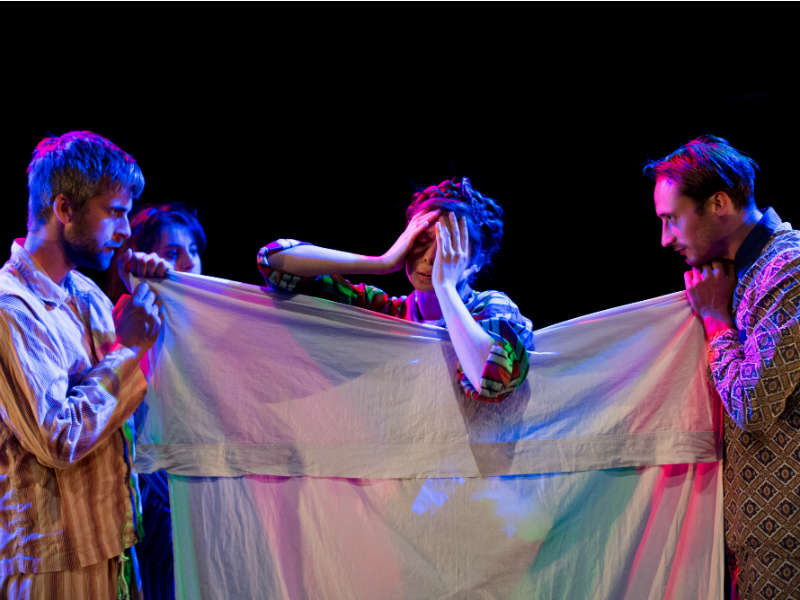 The Story Giant - Shanty Theatre
Wed 15 Oct
It's night time on Dartmoor and a cold wind whistles through the bracken and gorse, making them sing. Deep in his castle, the Story Giant is dying. Through the centuries he has gathered all the tales in existence. All that is, except one. Tonight his very life...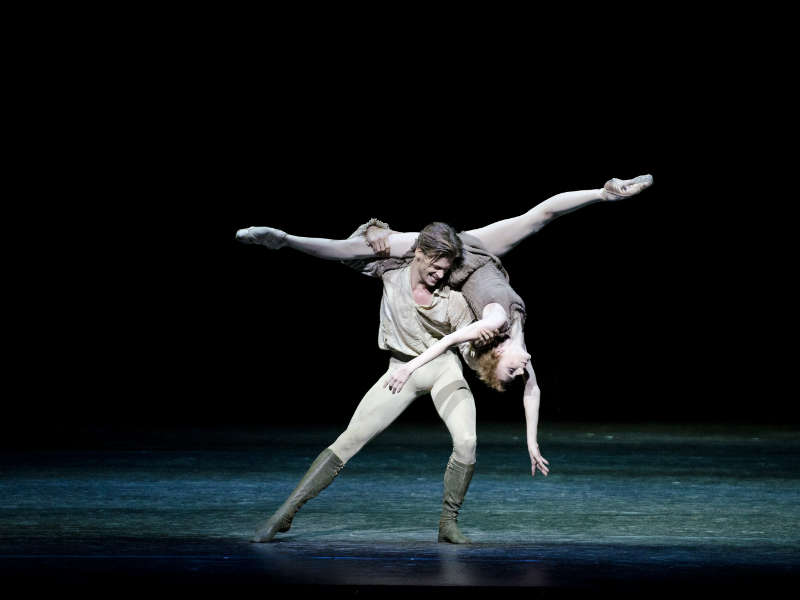 ROHLive Manon Lescaut
Thu 16 Oct
Kenneth MacMillan | Jules Massenet | Ballet in three acts Running time: 2 hours 35 minutes (including two intervals) Manon Lescaut is a beautiful young woman who falls p rey to the moral corruption of 18th- century Paris. Kenneth MacMillan brings Manon's st...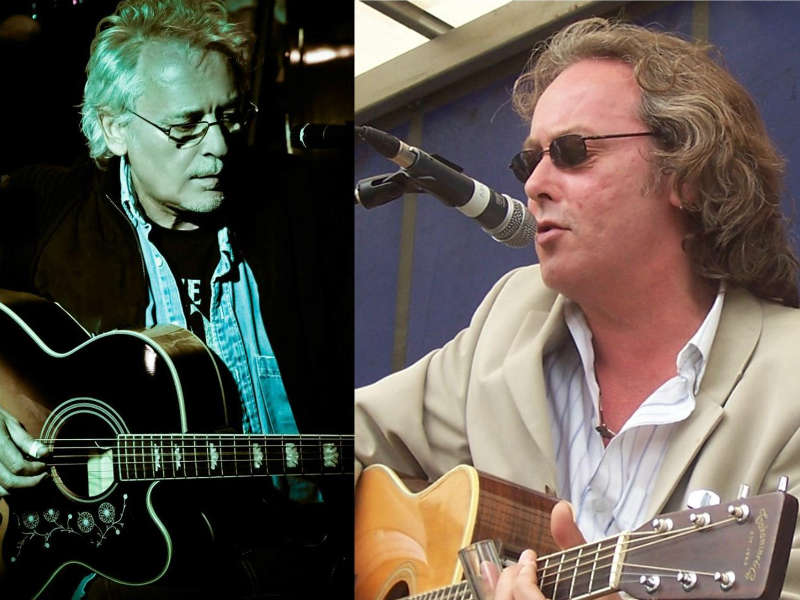 Blues Night Rick and Steve Payne
Fri 17 Oct
Finger Style Blues Rick Payne and Steve Payne their now return to the Flavel for an evening of acoustic roots and blues music. Heralded as two of the best acoustic players in the the UK Rick and Steve are not related but share a passion for guitar as well as a...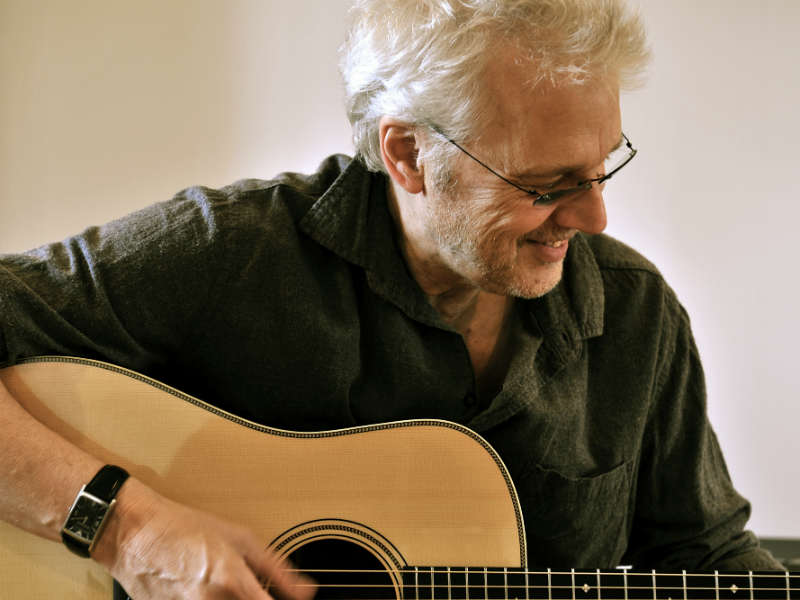 David Knopfler
Sat 18 Oct
Guitarist, singer-songwriter, poet and founder member of 70's rock band 'Dire Straits'. David spent three years with Dire Straits before embarking upon a solo career as a rock jazz recording artist. He has recorded many solo albums and often works with Harry B...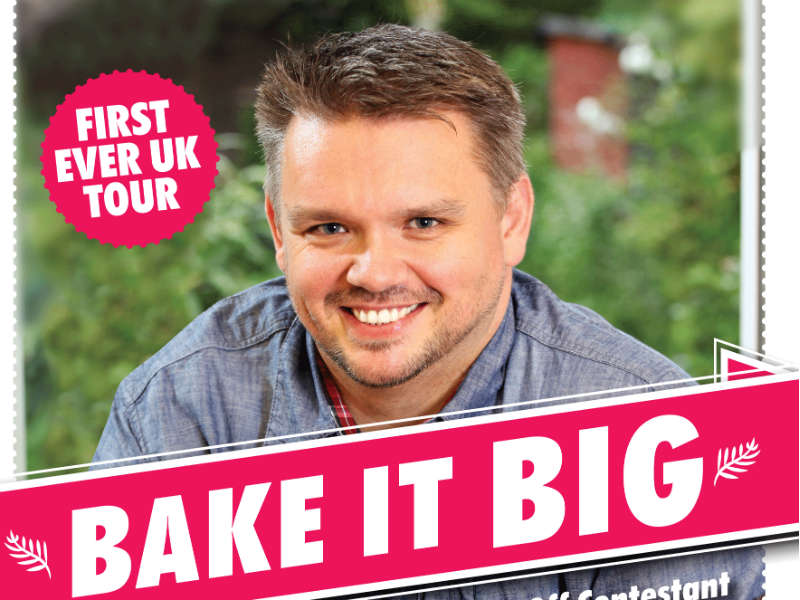 With Glenn Cosby! ! He's the man who bought big bakes to millions of TV viewers across the UK when he featured in 2013's Series Four of the BBC's Great British Bake Off. Now after a sell out pilot show "Bake It Big with Glenn Cosby" comes to The Flavel ! ! If...
ROHLive I Due Foscari
Mon 27 Oct
Giuseppe Verdi | Opera in three acts Sung in Italian | Running time: 2 hours 35 minutes (including 1 interval) Plácido Domingo returns to give his first London performances of another major Verdi baritone role. I due Foscari is based on a play by Byron set in ...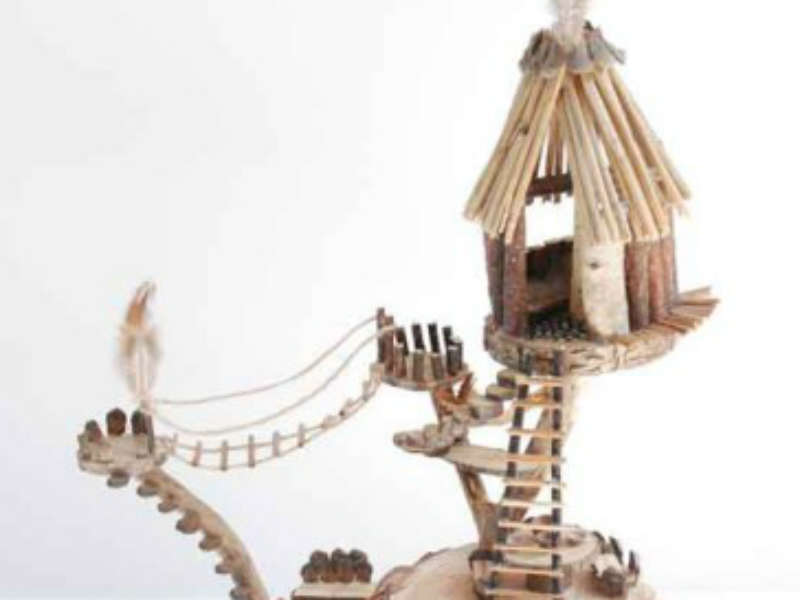 Halloween Workshop
Fri 31 Oct
'Magical Dwellings' with Naturemake Come and take part in this unique and magical, artist led nature craft workshop, where you can design and build your own Halloween themed witches house or autumnal fairy dwelling sculpture. Let your imagination run wild and...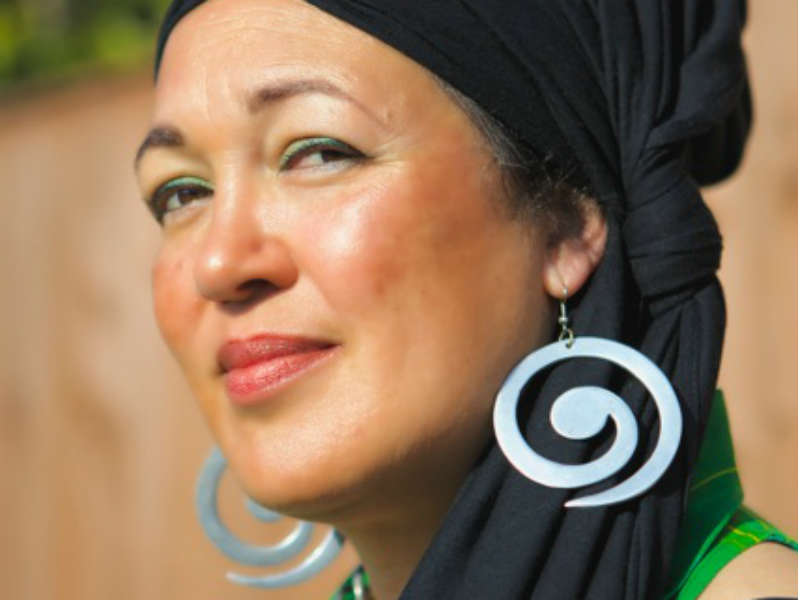 Louise Parker sings Nina Simone
Sat 1 Nov
Nina Simone epitomised the age from the close of the 1950s through 1966; a brief time curtained by thought and action, political statement and artistic expression. If there is one singer whose music reflected and still resonates with the sophistication and spi...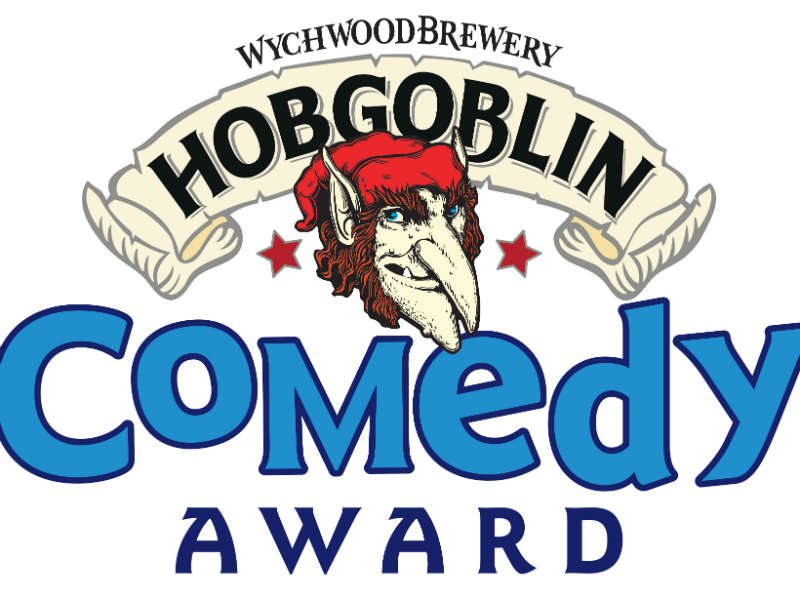 The Hobgoblin Comedy Award
Thu 6 Nov
We're proud to host one of the 20 regional heats of the national Hobgoblin Comedy Award. A hand-picked selection of the best emerging, and semi-established, regional comics will compete for a place at the award finals in February 2015. The award is open to a...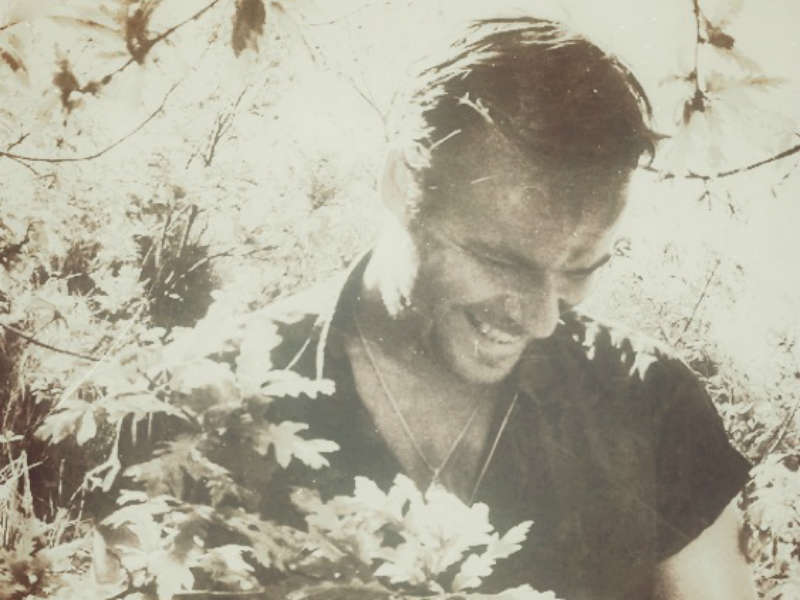 Son Of Jack is Welsh-born singer and songwriter JP Jones. Although perhaps best known for his work with Chrissie Hynde of The Pretenders, JP can also count Cher, Gary Barlow and Lucinda Williams as fans of his songs with the former cutting his song 'Sirens' f...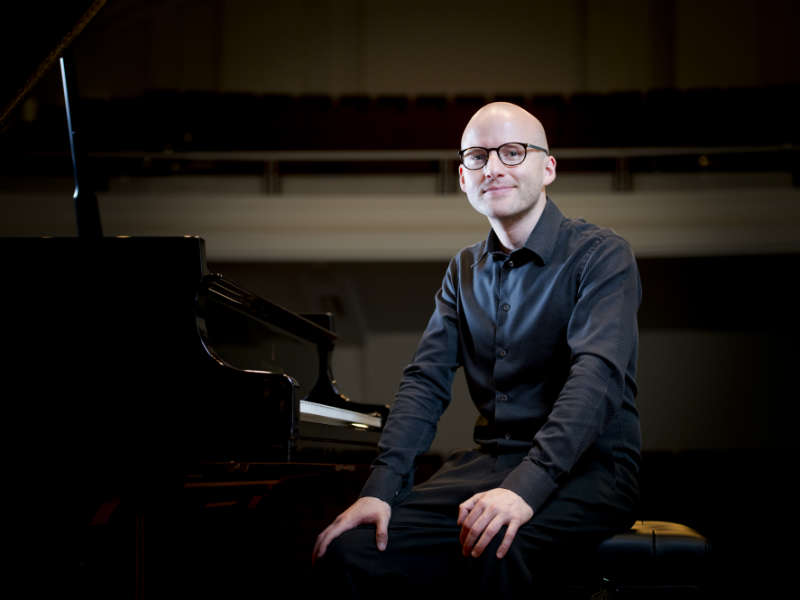 Daniel de Borah
Sat 15 Nov
Winner of multiple prizes and awards, Australian pianist Daniel de Borah presents this exquisite programme of music by Chopin, Schubert and Prokofiev. De Borah, known for his "flawless technical ability and huge panache and flair" holds impressive credentials ...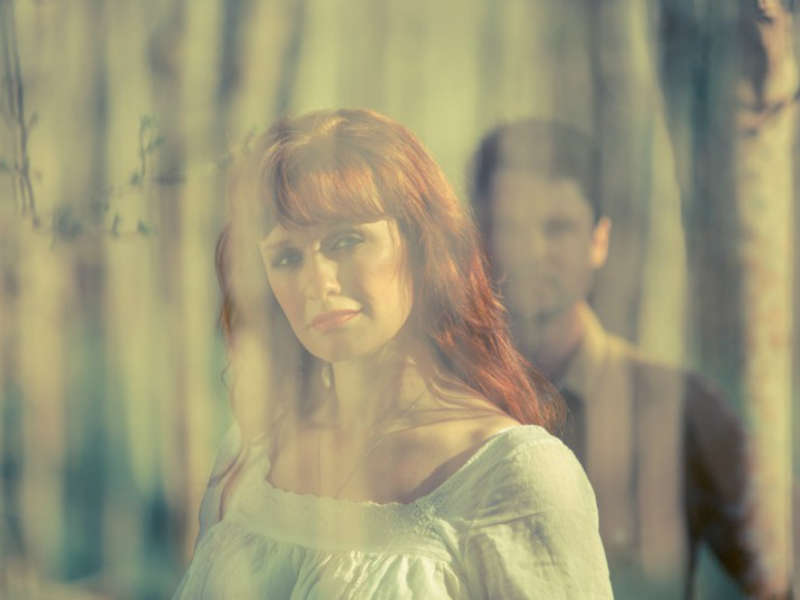 Kathryn Roberts and Sean Lakeman
Fri 21 Nov
Folk at the Flavel continues with two of the British folk scenes most accomplished performers, Kathryn Roberts and Sean Lakeman. They have graced stages the world over in a number of guises and the intimacy and strength of passion shown as a duo, combined with...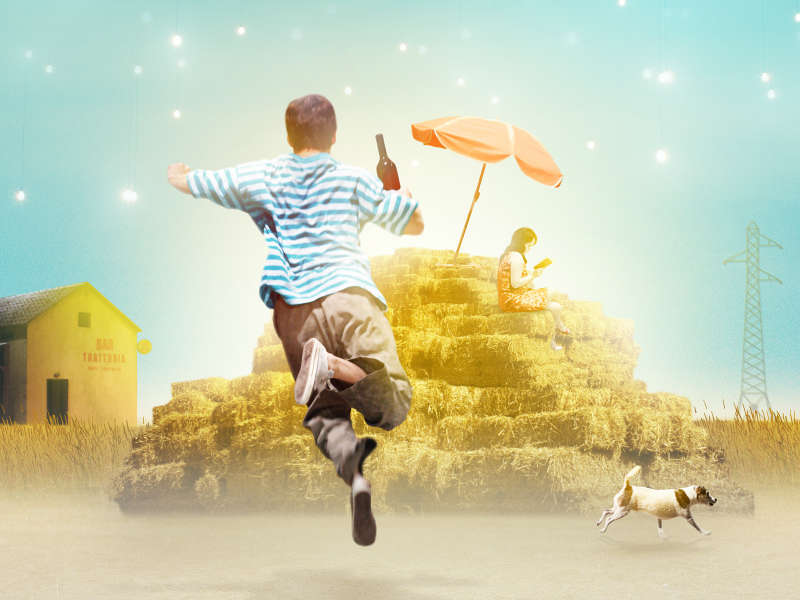 ROHLive L'Elisir D'Amore
Wed 26 Nov
Gaetano Donizetti | Opera in three acts Sung in Italian | Running time: 2 hours 45 minutes (including 1 interval) Donizetti's romantic comedy of rural life shines brilliantly in Laurent Pelly's hilarious staging, which matches the piece's perfect blend of sent...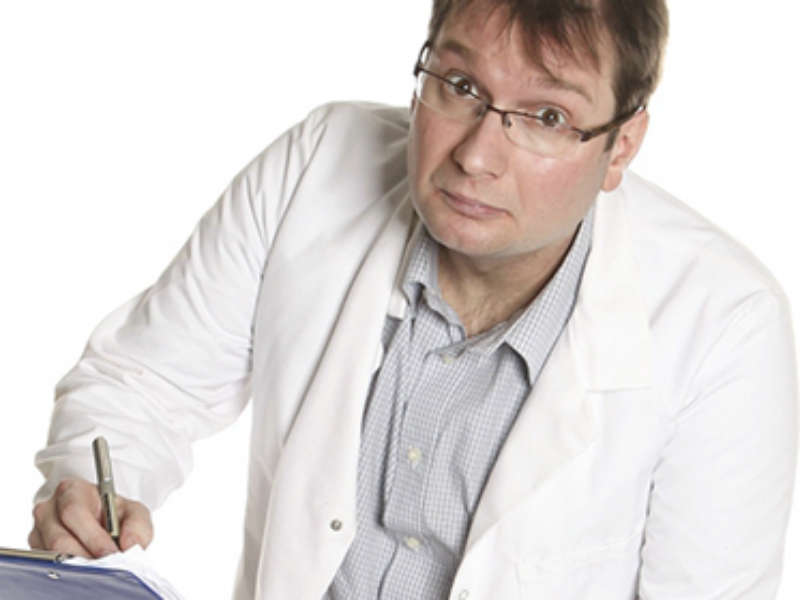 Purist Tour 2014 Gary thinks that most stand up shows don't contain enough jokes, and is trying single handedly to redress the balance. Expect: Jokes. Don't Expect: Narrative, themes or a voyage of self-discovery, not suitable for bairns or sensitive souls Dav...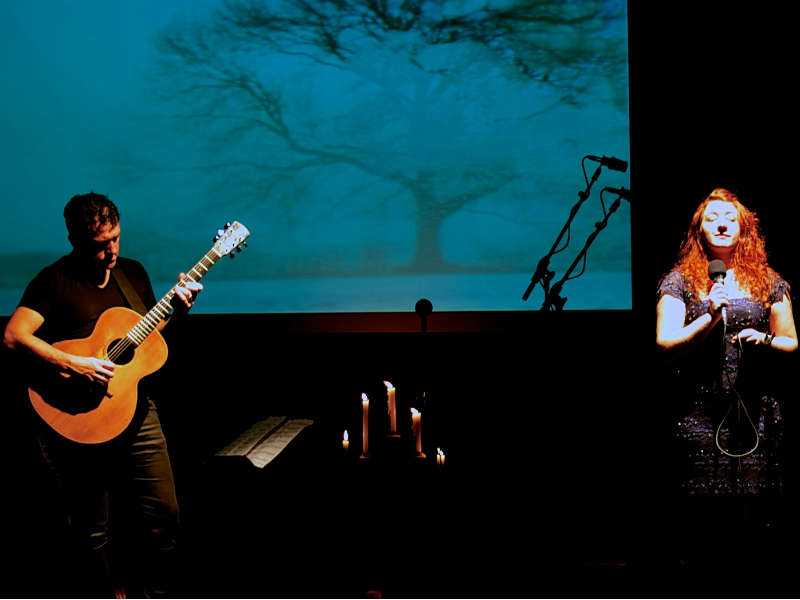 Christmas Guitars
Sat 29 Nov
Richard Durrant Candlelit Christmas Guitar concert with special guest Amy Kakoura Guitarist Richard Durrant's 2014 Christmas concerts will have a magic all of their own, with repertoire from early music, Christian, pagan and folk traditions as well as many won...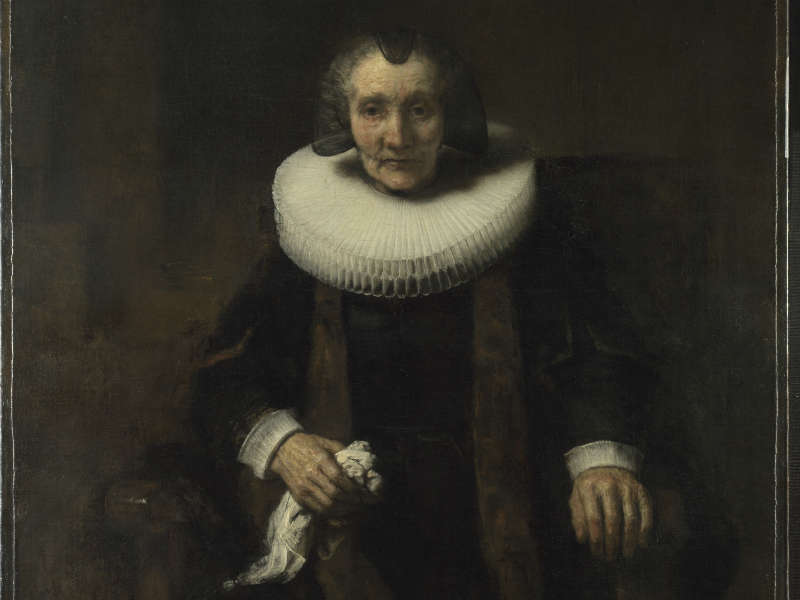 Rembrandt - Exhibition on Screen
Thu 4 Dec
From the National Gallery, London & Rijkmuseum, Amsterdam Every Rembrandt exhibition is eagerly anticipated but this major new show, focused on the final years of his life and hosted by London's National Gallery and Amsterdam's Rijksmuseum, is the biggest in m...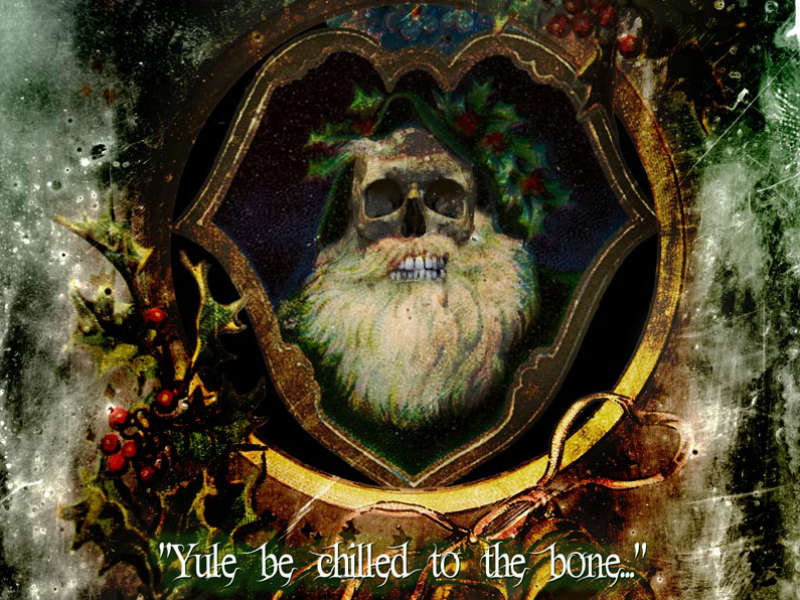 Ghost Stories at Christmas
Fri 5 Dec
In the macabre tradition of the BBC's classic 1970s programme, Ghost Stories for Christmas is a theatre show featuring new adaptations of classic spine-chillers. An evening of vengeful revenants, restless spirits and malevolent ghouls is guaranteed for those b...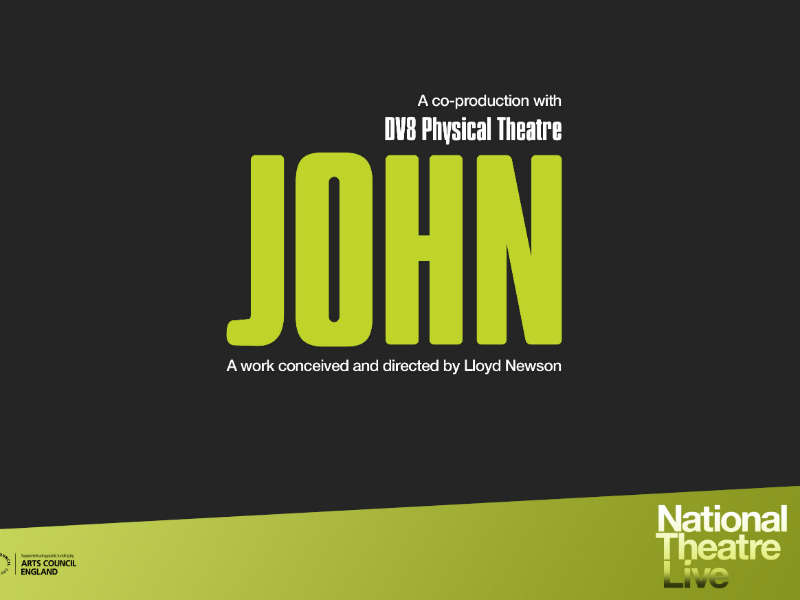 JOHN contains adult themes, strong language and nudity. Suitable for 18yrs+. Internationally renowned DV8 Physical Theatre bring their powerful new production to the National Theatre. DV8 Physical Theatre has produced 18 highly acclaimed dance-theatre works an...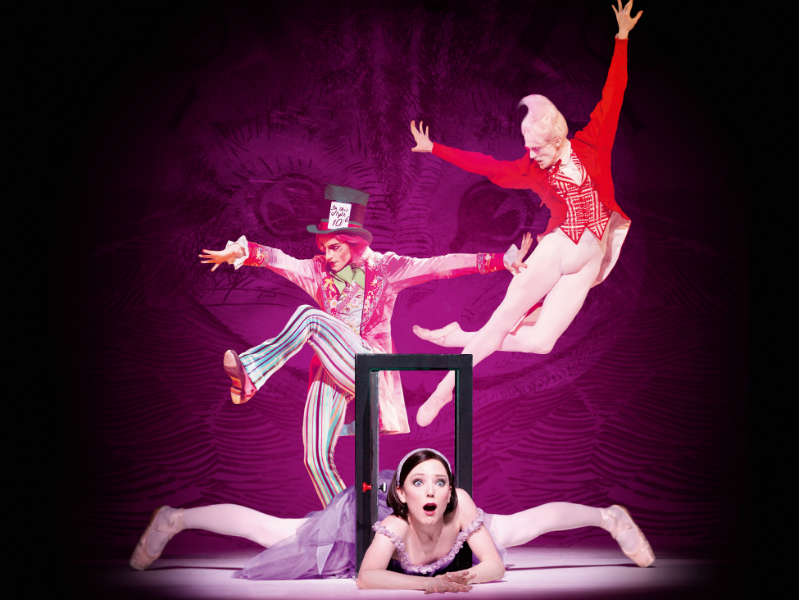 ROH Live Alice's Adventures in Wonderland
Tue 16 Dec
Christopher Wheeldon | Joby Talbot | Ballet in three acts Running time: 2 hours 55 minutes (including 2 intervals) Christopher Wheeldon's full-length ballet based on Lewis Carroll's book is an exuberant piece of storytelling featuring an instantly recogniza...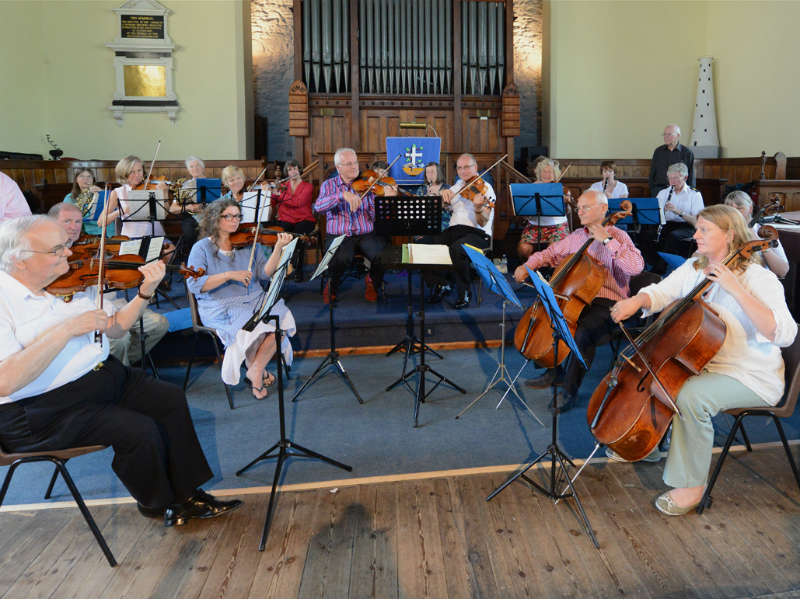 Dartmouth Orchestra
Thu 18 Dec
Christmas Concert Start your Christmas with an evening at The Flavel full of wonderful music. Come and listen to the Dartmouth Orchestra at their Christmas Concert where they will be performing an exciting programme of music with a seasonal flavour. The Dartmo...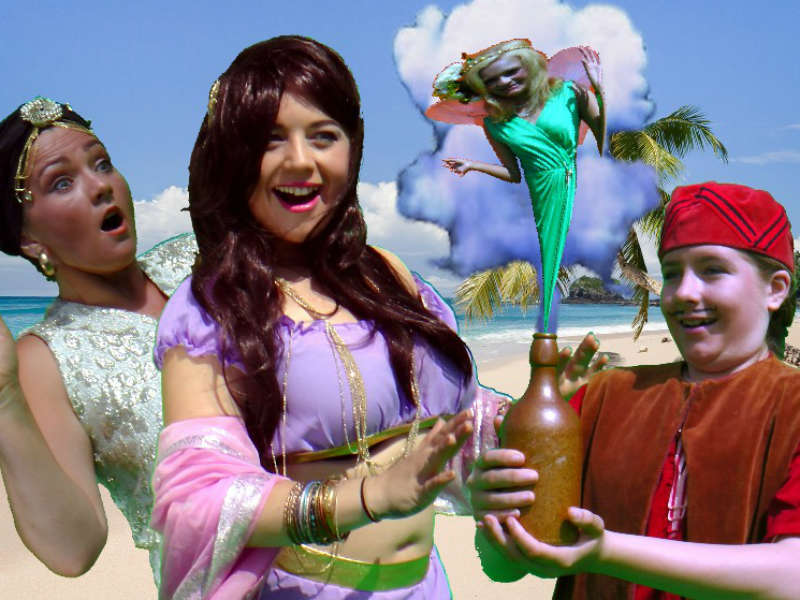 Sinbad
Sun 28 Dec - Wed 31 Dec
Dartmouth Players Pantomime Will Sinbad defeat the monstrous Kali? Will he regain the Cobra Jewel stolen by the wicked sorceress Sirenetta? Will the Caliph of Baghdad be so pleased with Sinbad he will give him the hand of the beautiful Princess Yasmin? ...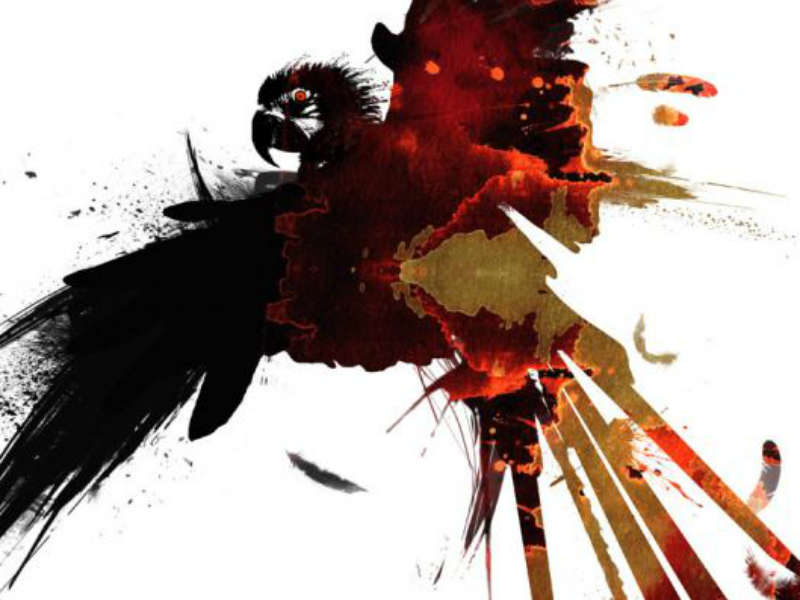 NTLive Treasure Island
Thu 22 Jan
Robert Louis Stevenson's story of murder, money and mutiny is brought to life in a thrilling new stage adaptation by Bryony Lavery, broadcast live from the National Theatre. It's a dark, stormy night. The stars are out. Jim, the inn-keeper's granddaughter, ope...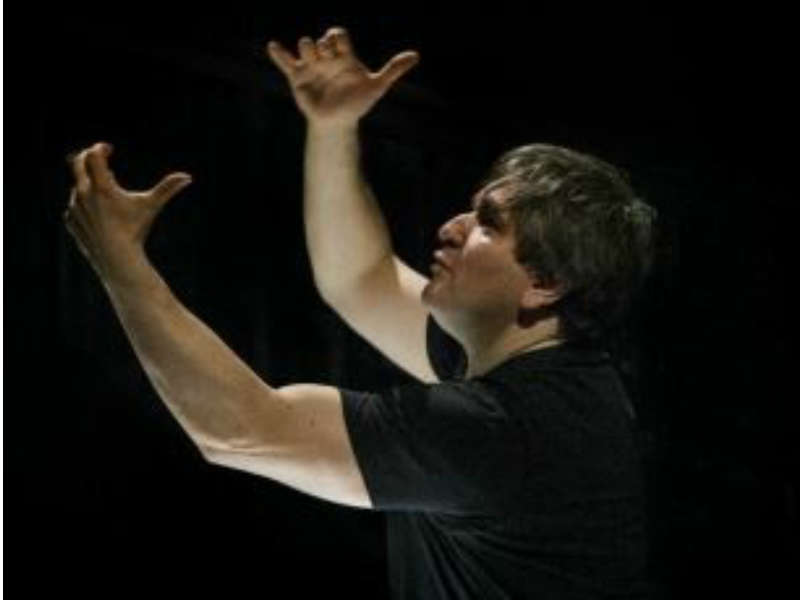 ROHLive Andrea Chénier
Thu 29 Jan
Opera in four acts / Sung in Italian Umberto Giordano's Andrea Chénier (1896) presents a fictionalised account of the last years of the French poet André Chénier, guillotined during the Reign of Terror in 1794. It is the greatest of Giordano's operas and shows...
ROHLive Der Fliegende Holländer
Tue 24 Feb
Opera in three acts / Sung in German Wagner's first masterpiece explores the themes of damnation and redemption that would fascinate the composer throughout his career. In this tale of a captain forced to sail the seas for eternity unless released by the faith...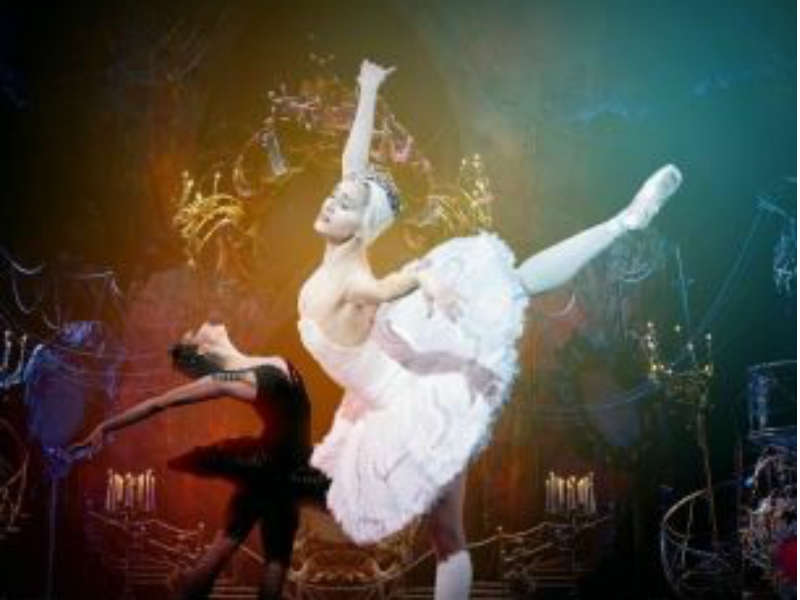 ROHLive Swan Lake
Tue 17 Mar
Ballet in four acts Swan Lake, surely the greatest of all Romantic ballets, is the captivating story of a beautiful woman transformed into a swan, and a heart-rending tribute to the power of love. Swan Lake is a perfect synthesis of choreography and music and,...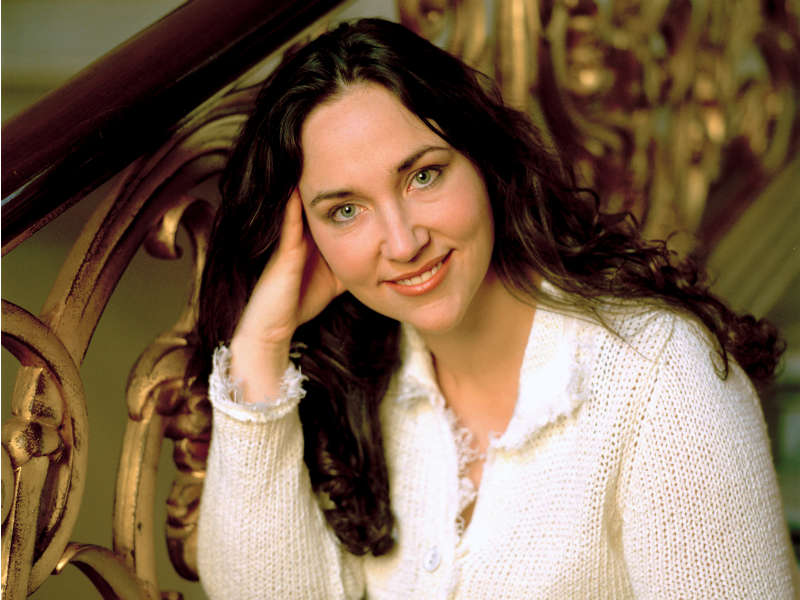 ROHLive Rise & Fall of the City of Mahagonny
Wed 1 Apr
Kurt Weill | Opera in three acts Sung in English A major work from the remarkable partnership of pla ywright and poet Bertolt Brecht and composer Kurt Weill, Mahagonny was first performed in Leipzig in 1930. Its first ever Royal Opera staging, by Associ...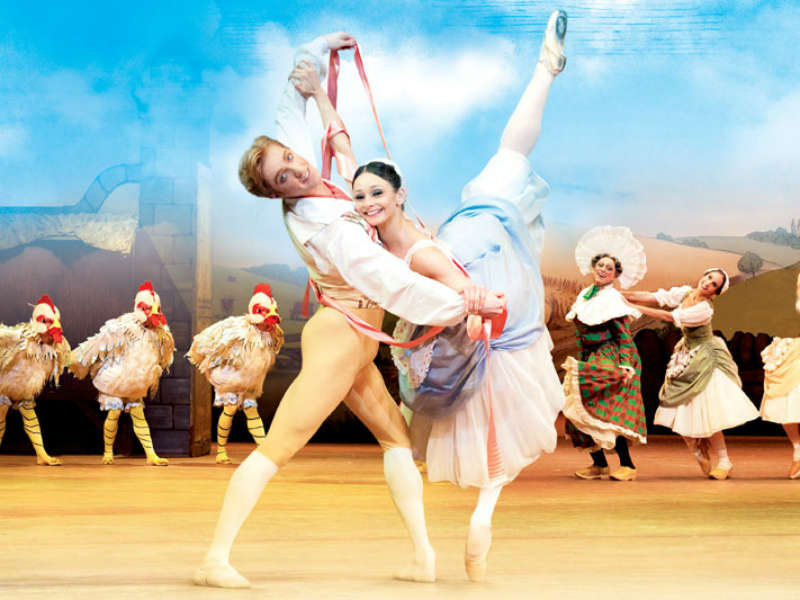 ROHLive La Fille Mal Gardee
Tue 5 May
Frederick Ashton | Ferdinand Hérold | Ballet in two acts Frederick Ashton's final full-length ballet is one of his most joyous creations, inspired by his love for the Suffolk countryside. It is based o n an 1828 French ballet and the music was adapted by J...
ROHLive La Boheme
Wed 10 Jun
Giacomo Puccini | Opera in four acts | Sung in Italian The most popular opera of all returns in one of The Royal Opera's best loved stagings, regularly revived since its opening night in 1974 – and now being seen for the very last time. John Copley's kee...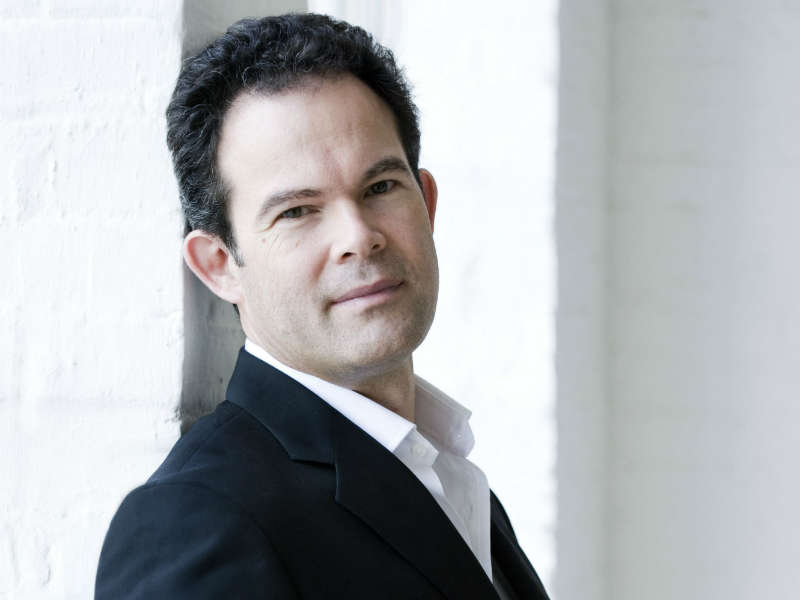 ROHLive Guillaume Tell
Sun 5 Jul
Gioachino Rossini | Opera in four acts Sung in French Opening with what is arguably the most exciting of all operatic overtures, Rossini's final opera helped to lay the foundations of the genre of French grand opéra that dominated European stages throug...