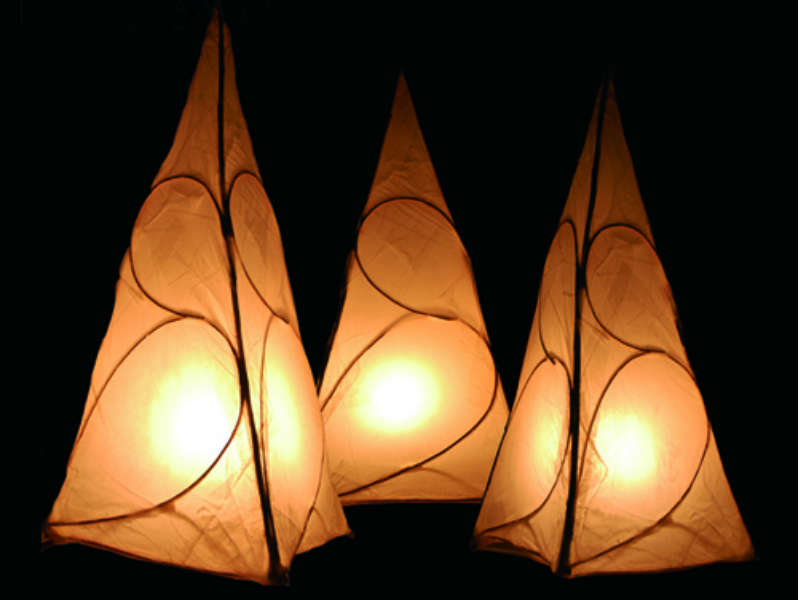 Scandinavian Felt Workshop
Sat 29 Nov
Scandinavian felt art Christmas bunting and decorations using embroidery and thread with Caroline Curtis The workshop will run from 10am until 12.30pm and is £5 per person Come and make your own beautiful and festive Scandinavian style embroidered felt hearts ...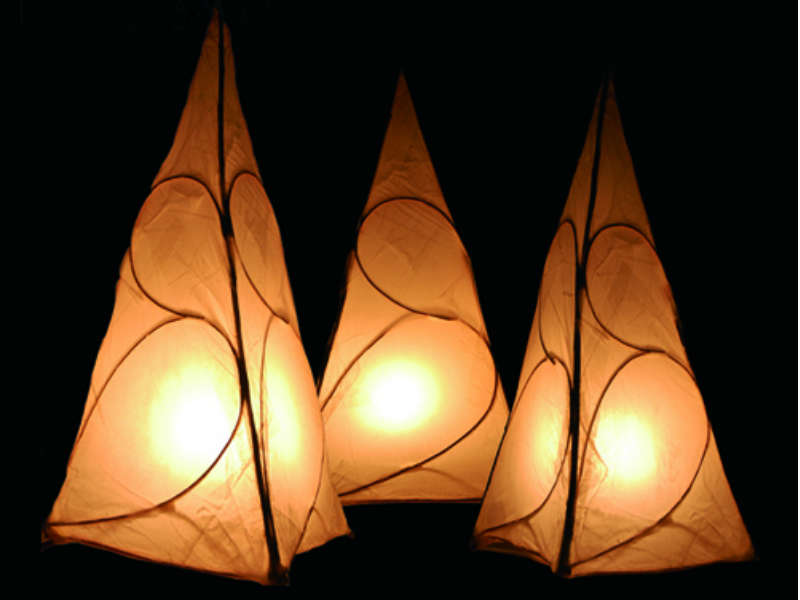 Christmas Craft Workshops
Sat 29 Nov
Children's Christmas Craft Workshops. Part of the Candlelit Dartmouth, a Festive Weekend. Unlimited workshops for £5 (all materials included)! Some of the activities will include: Ginger bread decorating, christmas cards, brass rubbings, lantern making, deco...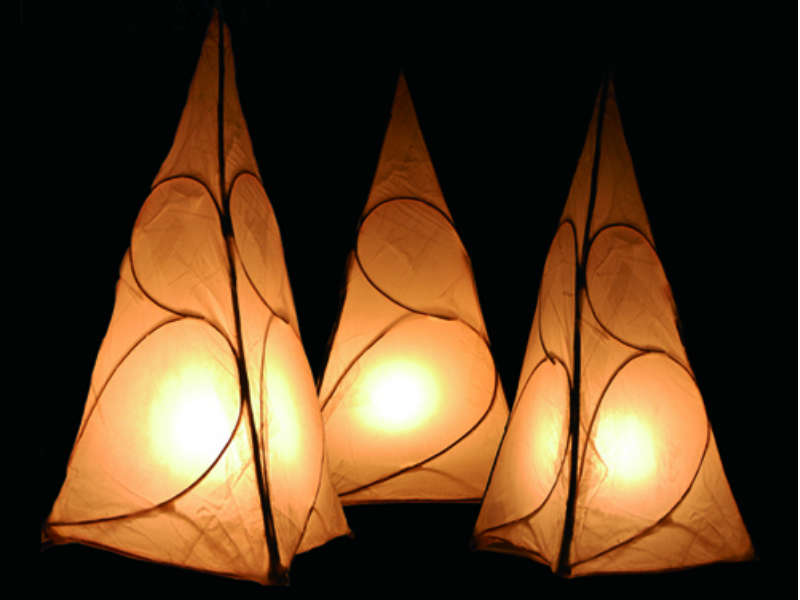 Wreath & Bow Making Demo
Sat 29 Nov
Wreath and bow making demonstration with Heather from Flowersmiths The demonstration will run from 1pm until 3pm and costs £5 per person Wreath making demonstration and hands-on workshop in bow making. Learn how to make the perfect Christmas wreath and jazz u...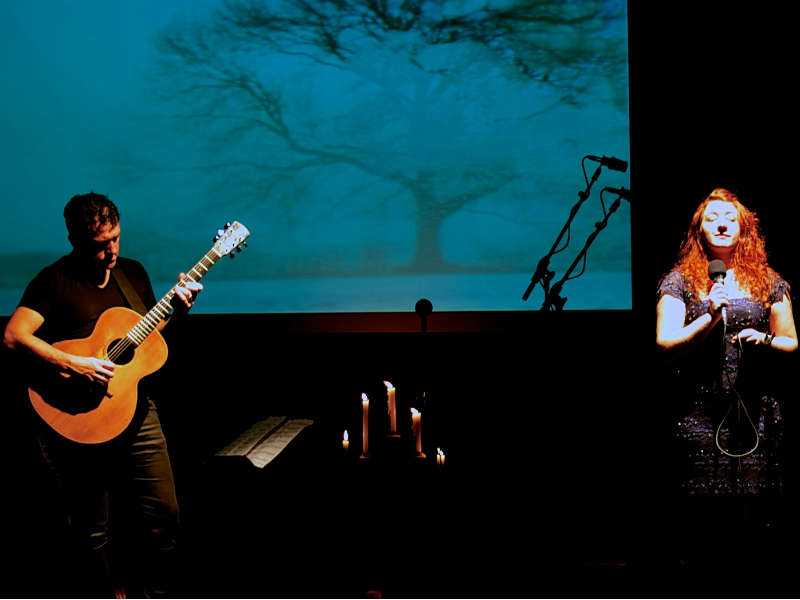 Christmas Guitars
Sat 29 Nov
Richard Durrant Candlelit Christmas Guitar concert with special guest Amy Kakoura Guitarist Richard Durrant's 2014 Christmas concerts will have a magic all of their own, with repertoire from early music, Christian, pagan and folk traditions as well as many won...
The Judge (15)
Sun 30 Nov - Wed 3 Dec
In "The Judge," Robert Downey Jr. stars as big city lawyer Hank Palmer, who returns to his childhood home where his estranged father, the town's judge (Robert Duvall), is suspected of murder. He sets out to discover the truth and along the way reconnects with ...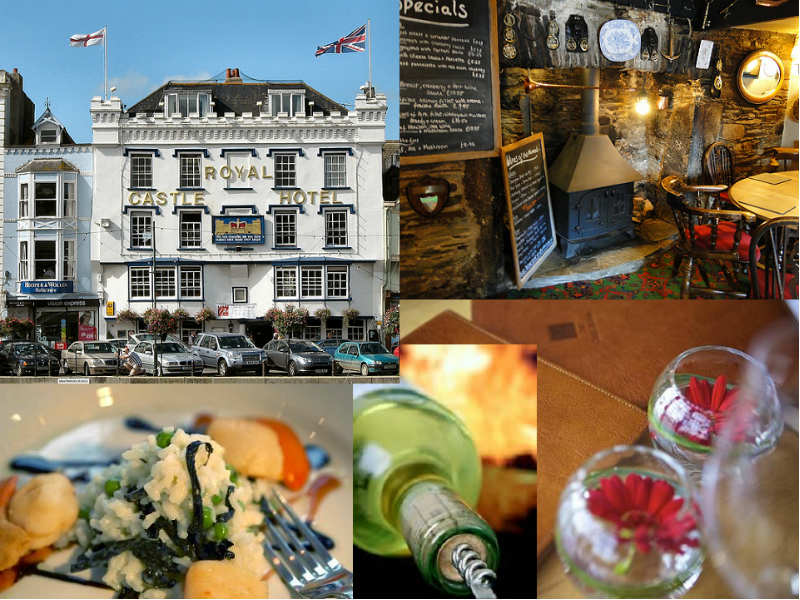 Movie Meal Deal
Mon 1 Dec - Wed 7 Jan
Buy your cinema ticket and add the Movie meal Deal option to enjoy a choice of main courses in either the Harbour Bar or Galleon Bar, up to a value of £12 and a choice of hot beverage. Only available for eligible cinema showings. Cannot be used with any other ...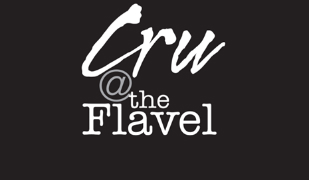 Cru at The Flavel
Thu 4 Dec - Tue 16 Dec
Cru at The Flavel Cafe offer a one course meal before the show right in the heart of the art centre. There is a different menu for each event and prices are Adults: £10(inc. a glass of wine or beer), Children £5 per person(inc. a soft drink. Booking is essenti...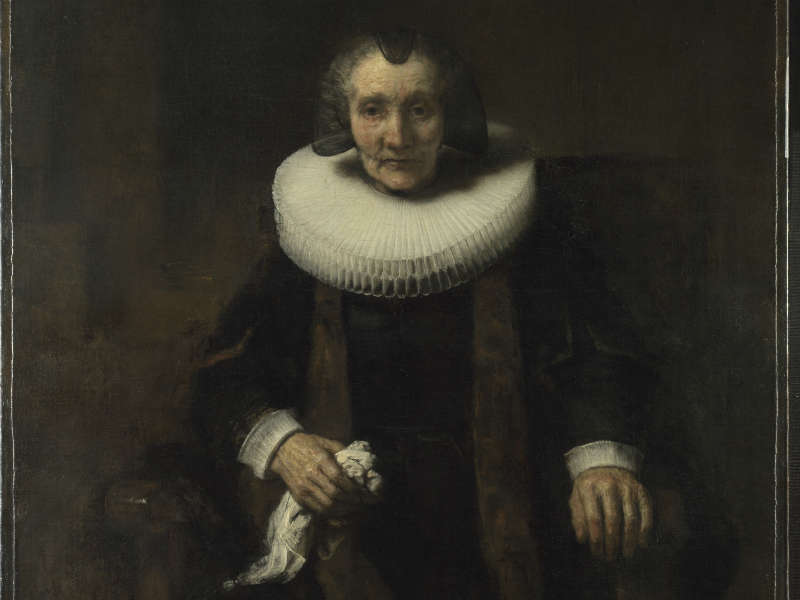 Exhibition on Screen: Rembrandt
Thu 4 Dec
From the National Gallery, London & Rijkmuseum, Amsterdam Every Rembrandt exhibition is eagerly anticipated but this major new show, focused on the final years of his life and hosted by London's National Gallery and Amsterdam's Rijksmuseum, is the biggest in m...
Interstellar (12A)
Fri 5 Dec - Thu 11 Dec
With our time on Earth coming to an end, a team of explorers undertakes the most important mission in human history: traveling beyond this galaxy to discover whether mankind has a future among the stars. From acclaimed filmmaker Christopher Nolan ("The Dark Kn...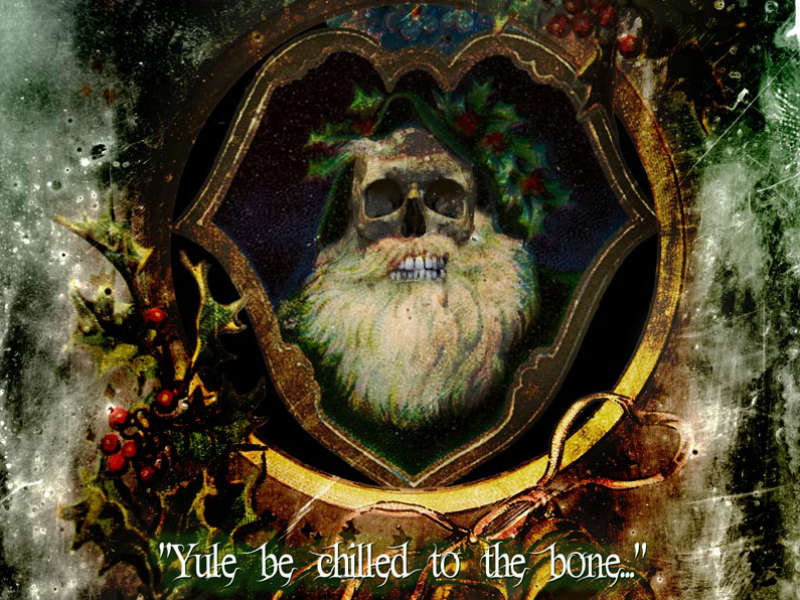 Ghost Stories at Christmas
Fri 5 Dec
In the macabre tradition of the BBC's classic 1970s programme, Ghost Stories for Christmas is a theatre show featuring new adaptations of classic spine-chillers. An evening of vengeful revenants, restless spirits and malevolent ghouls is guaranteed for those b...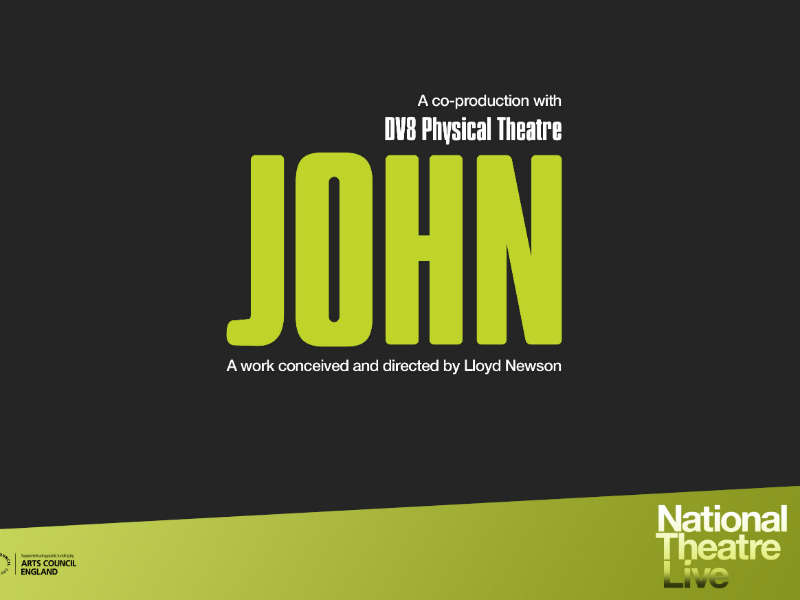 NTLive John (18)
Tue 9 Dec
JOHN contains adult themes, strong language and nudity. Suitable for 18yrs+. Internationally renowned DV8 Physical Theatre bring their powerful new production to the National Theatre. DV8 Physical Theatre has produced 18 highly acclaimed dance-theatre works an...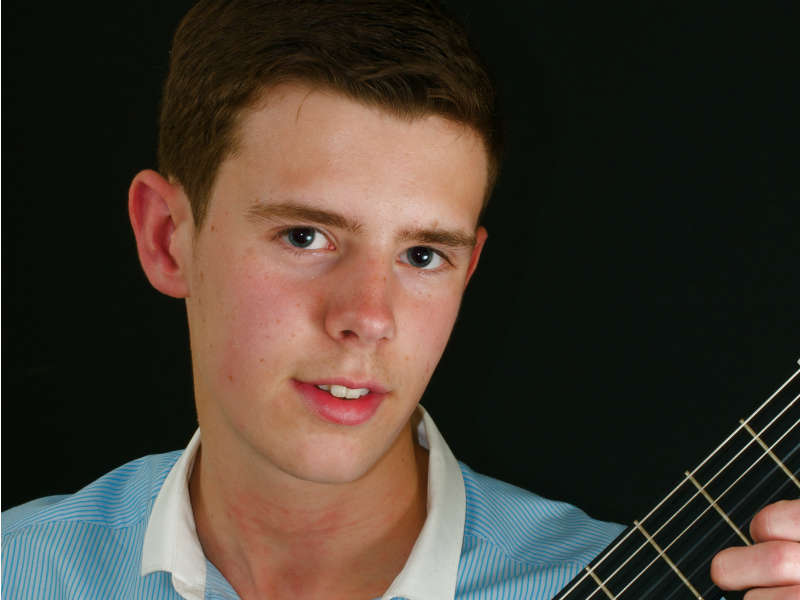 Lunchtime Concert Series
Thu 11 Dec
A series of short recitals given by local musicians Co-ordinated by Helen Deakin Thursdays monthly 1.15 - 1.45pm, Tickets: FREE with a retiring col...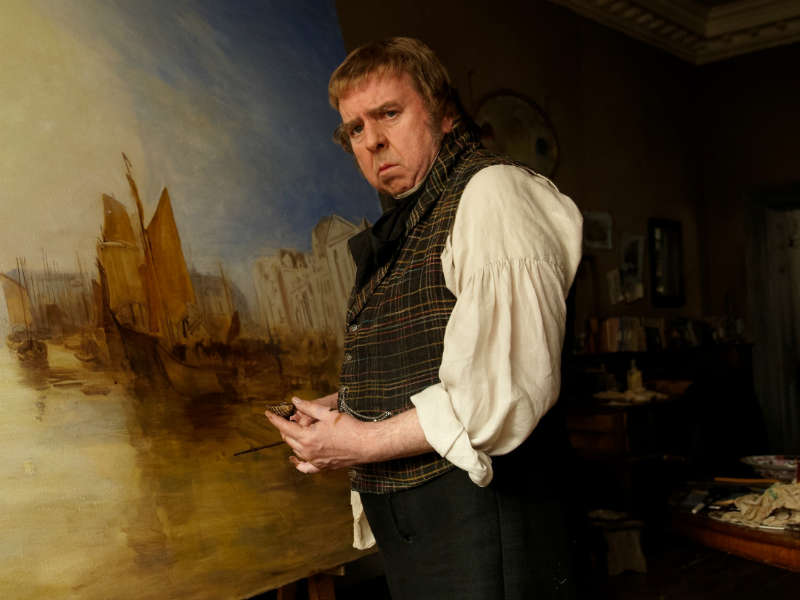 Mr Turner (12A)
Fri 12 Dec - Thu 18 Dec
An exploration of the last quarter century of the great, if eccentric, British painter J.M.W. Turner's life. The Movie Meal Deal (MMD) is available on Monday 15th. Book your MMD now The Movie Meal Deal (MMD) is available on Wednesday 17th. Book your MMD now Y...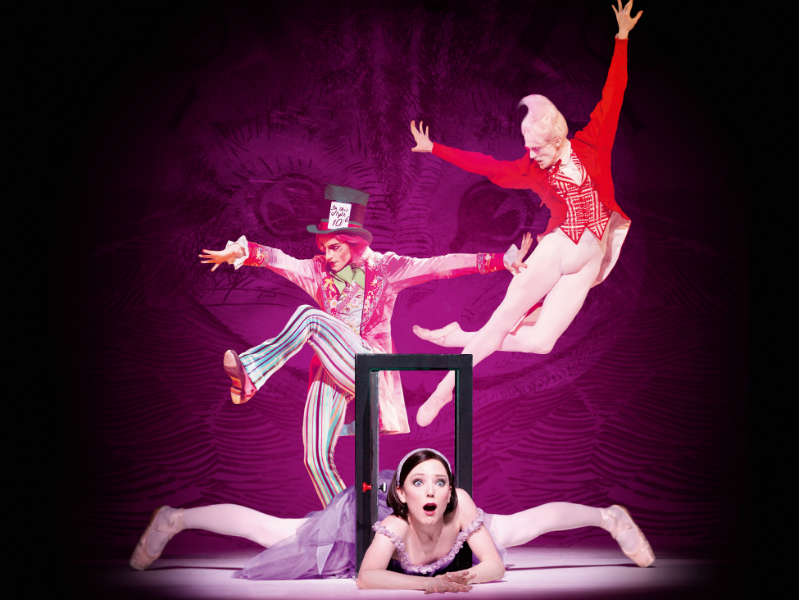 ROH Live Alice's Adventures in Wonderland
Tue 16 Dec - Sat 20 Dec
Christopher Wheeldon | Joby Talbot | Ballet in three acts Running time: 2 hours 55 minutes (including 2 intervals) Christopher Wheeldon's full-length ballet based on Lewis Carroll's book is an exuberant piece of storytelling featuring an instantly recogniza...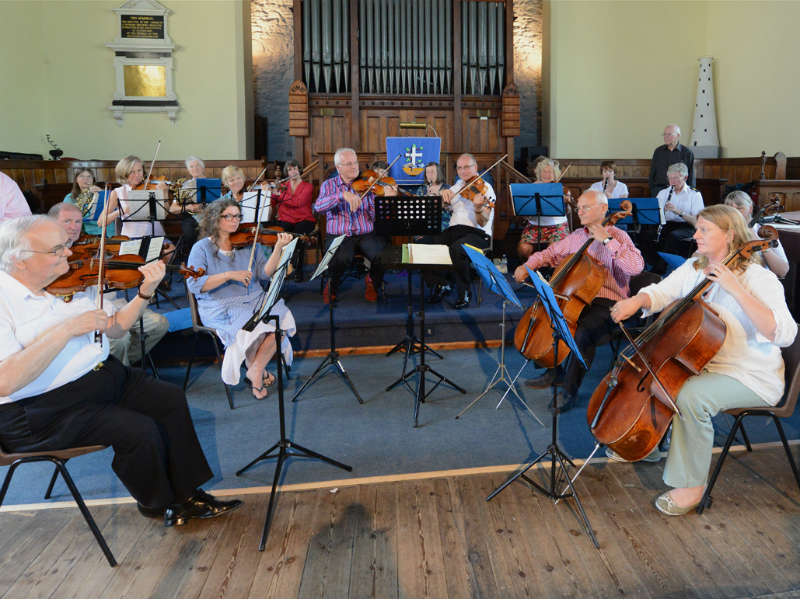 Dartmouth Orchestra
Thu 18 Dec
Christmas Concert Start your Christmas with an evening at The Flavel full of wonderful music. Come and listen to the Dartmouth Orchestra at their Christmas Concert where they will be performing an exciting programme of music with a seasonal flavour. The Dartmo...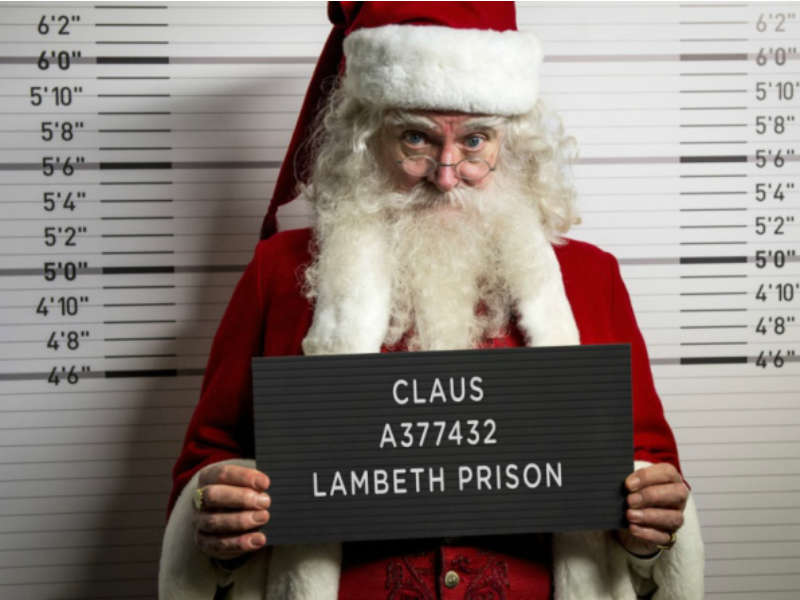 Get Santa (U)
Fri 19 Dec - Wed 24 Dec
A father and son who team up to save Christmas once they discover Santa Claus sleeping in their garage after crashing his sleigh and finding himself on the run from the police.
The Imitation Game (12A)
Fri 19 Dec - Tue 23 Dec
A nail-biting race against time following Alan Turing (pioneer of modern-day computing and credited with cracking the German Enigma code) and his brilliant team at Britain's top-secret code-breaking centre, Bletchley Park, during the darkest days of World War ...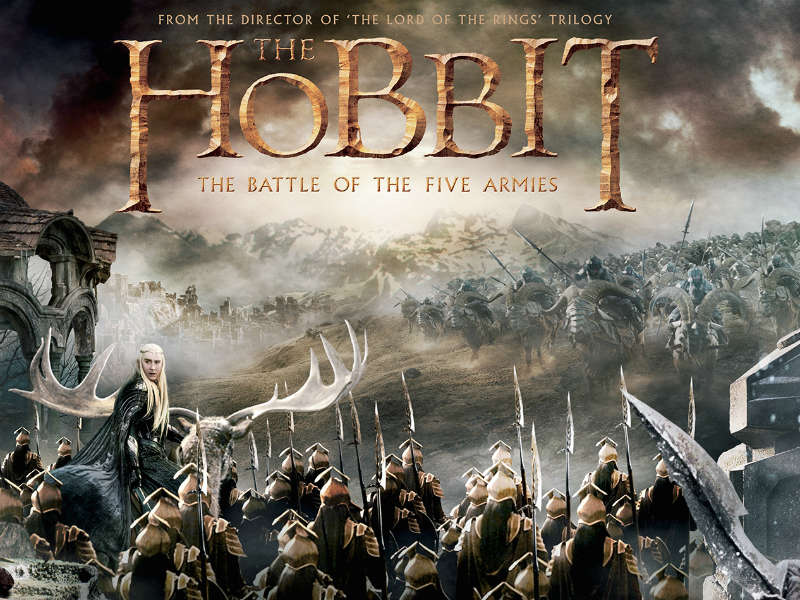 The Hobbit: The Battle of Five Armies (TBC)
Sat 27 Dec - Thu 1 Jan
Bilbo and Company are forced to be embraced in a war against an armed flock of combatants and the terrifying Smaug from acquiring a kingdom of treasure and incinerating all of Middle-Earth.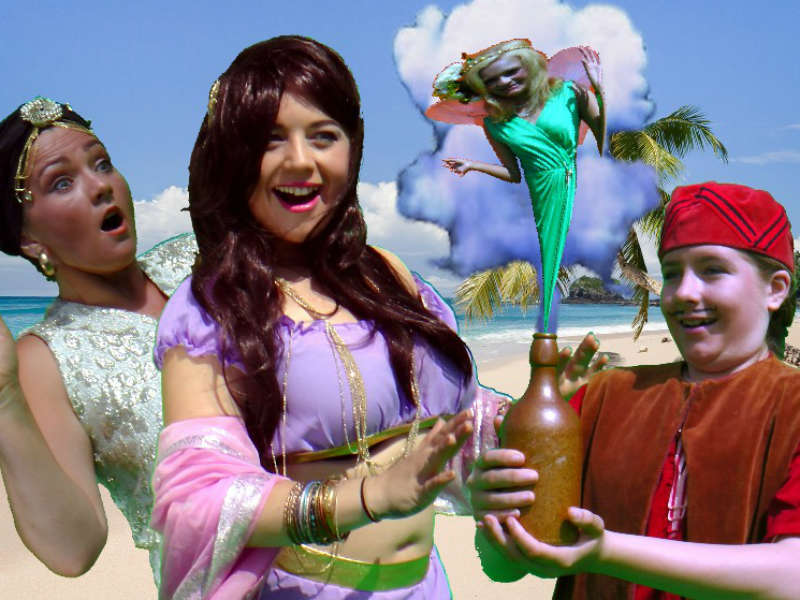 Sinbad
Sun 28 Dec - Wed 31 Dec
Dartmouth Players Pantomime Will Sinbad defeat the monstrous Kali? Will he regain the Cobra Jewel stolen by the wicked sorceress Sirenetta? Will the Caliph of Baghdad be so pleased with Sinbad he will give him the hand of the beautiful Princess Yasmin? ...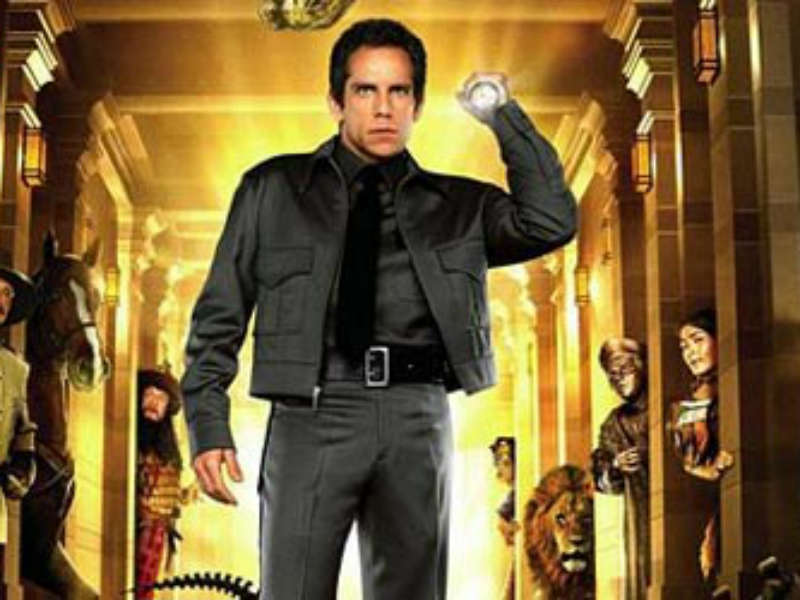 Night at the Museum 3: Secret of the Tomb (PG)
Fri 2 Jan - Thu 8 Jan
Larry spans the globe, while embarking on an epic quest to save the magic before it is gone forever. The Movie Meal Deal (MMD) is availble on Monday 5th. Book your MMD now The Movie Meal Deal (MMD) is availble on Wednesday 7th. Book your MMD now You will nee...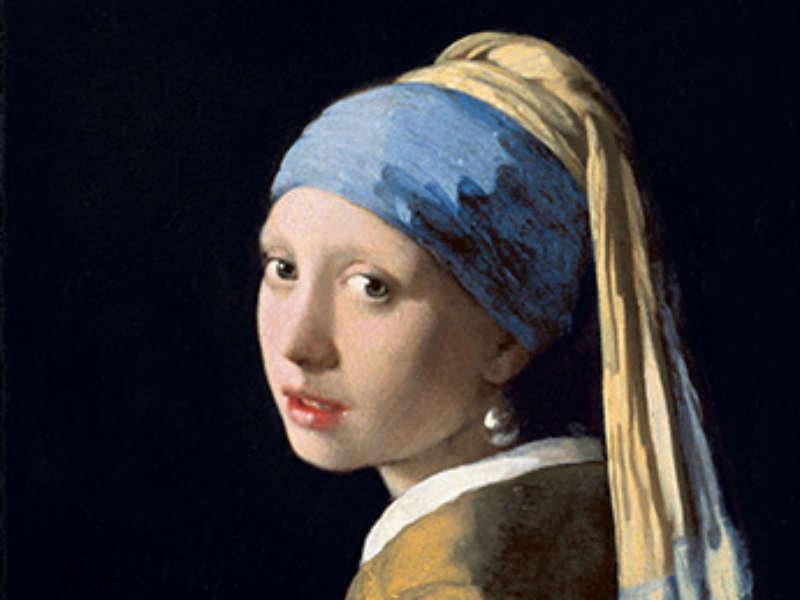 Exhibition on Screen Girl with the Pearl Earring
Wed 14 Jan
Exhibition on Screen GIRL WITH A PEARL EARRING and other treasures of the Mauritshuis, the Netherlands After two years on a blockbuster world tour, the 'Girl with a Pearl Earring' has returned home to the much-loved Mauritshuis gallery in The Hague, which ...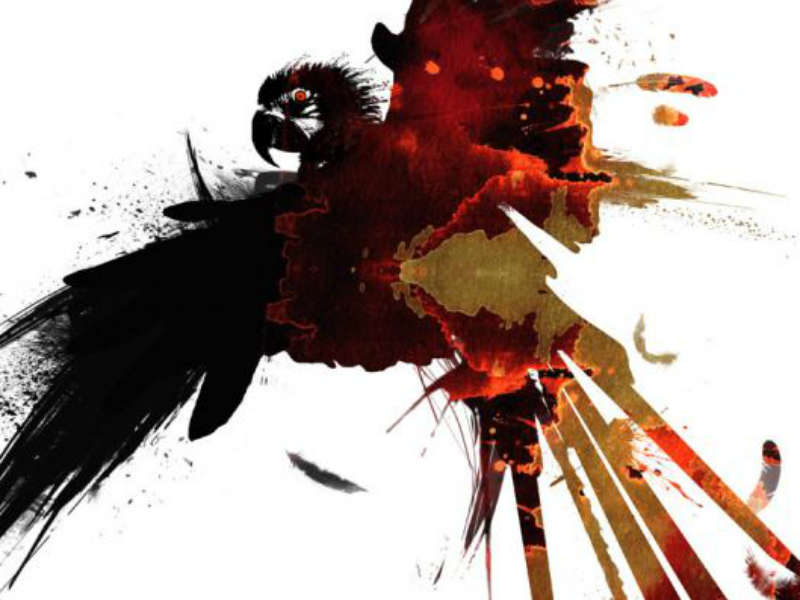 NTLive Treasure Island
Thu 22 Jan - Wed 18 Feb
Robert Louis Stevenson's story of murder, money and mutiny is brought to life in a thrilling new stage adaptation by Bryony Lavery, broadcast live from the National Theatre. It's a dark, stormy night. The stars are out. Jim, the inn-keeper's granddaughter, ope...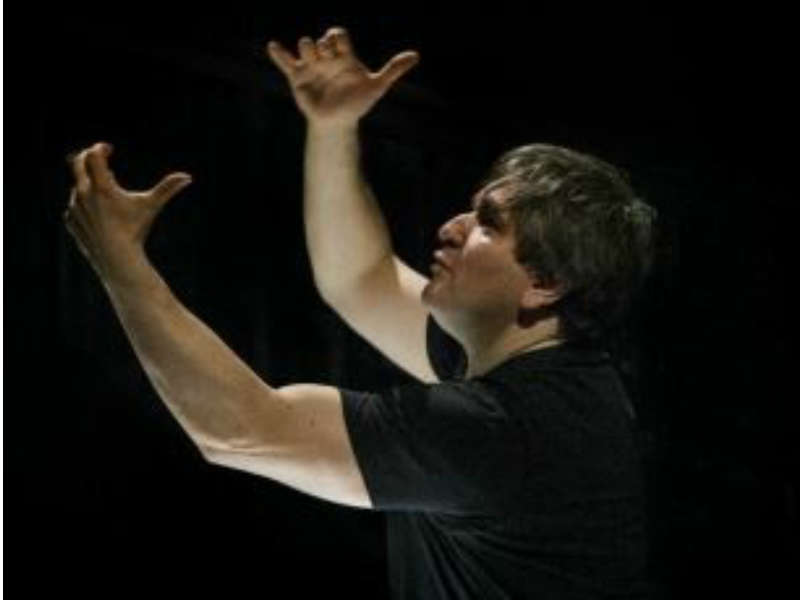 ROHLive Andrea Chénier
Thu 29 Jan
Opera in four acts / Sung in Italian Umberto Giordano's Andrea Chénier (1896) presents a fictionalised account of the last years of the French poet André Chénier, guillotined during the Reign of Terror in 1794. It is the greatest of Giordano's operas and shows...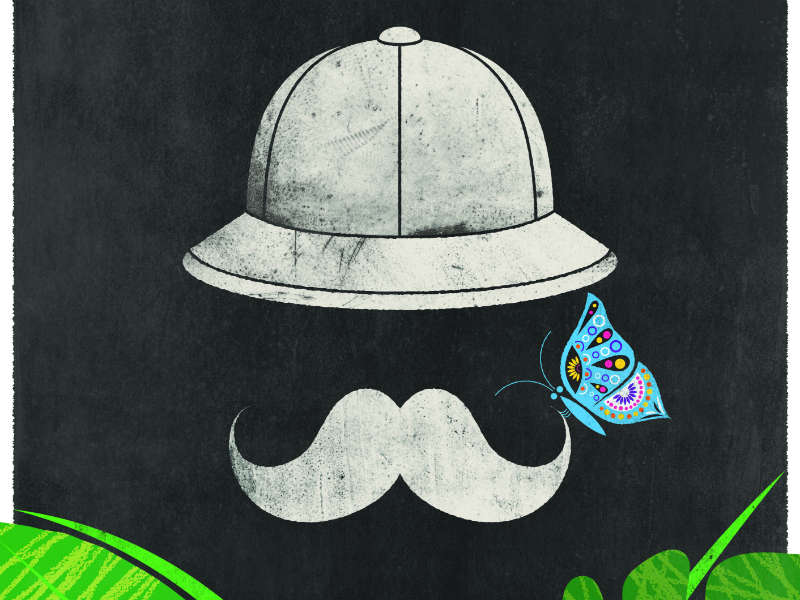 Dr Livingstone, I Presume?
Fri 30 Jan
UP THE ZAMBEZI WITHOUT A PADDLE! Miracle deftly combines its own inimitable style with the wonder of Victorian Music Hall to tell the story of one man's obsession to discover the heart of Africa and transform an entire continent singlehanded - AND of a woman l...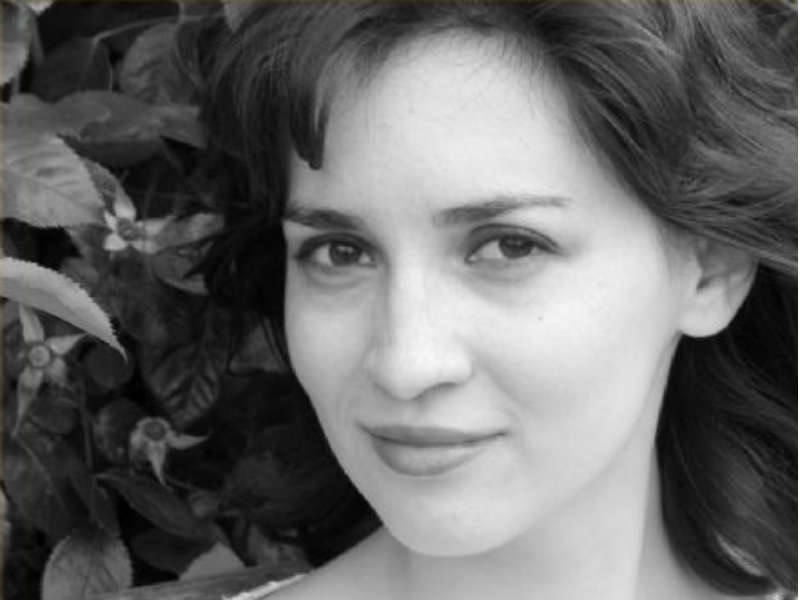 Ivana Gavric Classical Pianist
Fri 6 Feb
British pianist Ivana Gavric created a sensation with her debut disc In the mists, winning BBC Music Magazine Newcomer of the Year 2011 for 'playing of an altogether extraordinary calibre'. This season Ivana has made debuts with the Royal Stockholm Philharmo...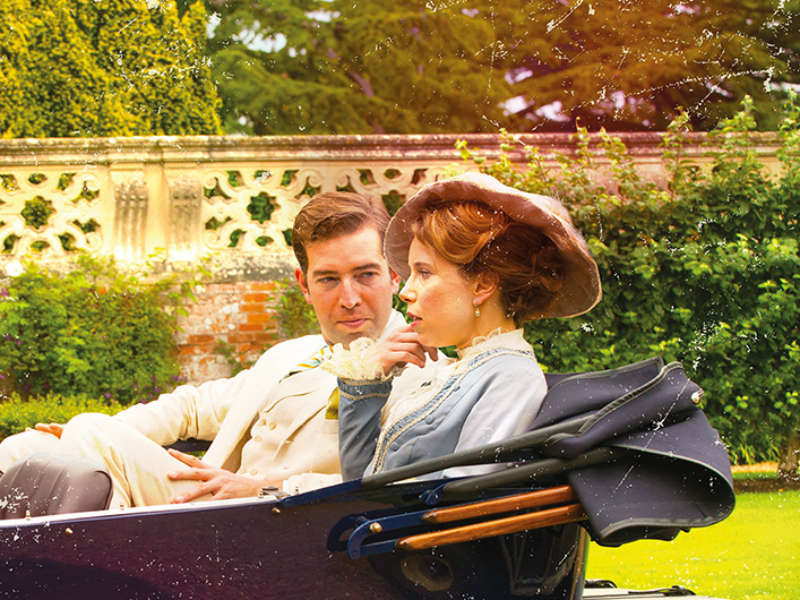 RSCLive Love's Labour's Lost
Wed 11 Feb
Summer 1914. Dedicating themselves to a life of study, the King and his friends take an oath to avoid the company of women for three years – but then the Princess of France and her ladies-in-waiting arrive. Shakespeare's sparkling comedy mischievously suggests...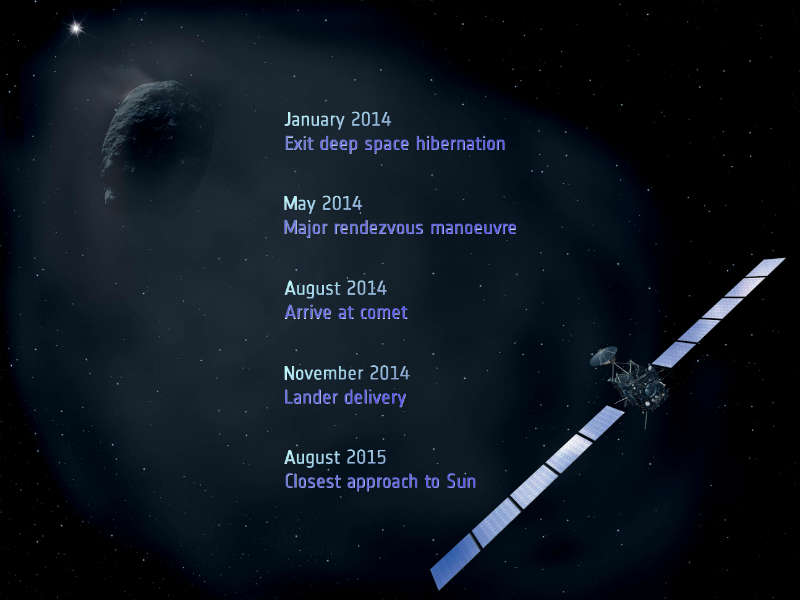 Rosetta: Europe's Comet Chaser
Fri 13 Feb
Speaker John Ellwood The European Space Agency's Rosetta mission to rendezvous with, escort and land on a comet, has captured the imagination of millions of people around the world. Following the huge success of the Philae lander bouncing onto the comet's surf...
ROHLive Der Fliegende Holländer
Tue 24 Feb
Opera in three acts / Sung in German Wagner's first masterpiece explores the themes of damnation and redemption that would fascinate the composer throughout his career. In this tale of a captain forced to sail the seas for eternity unless released by the faith...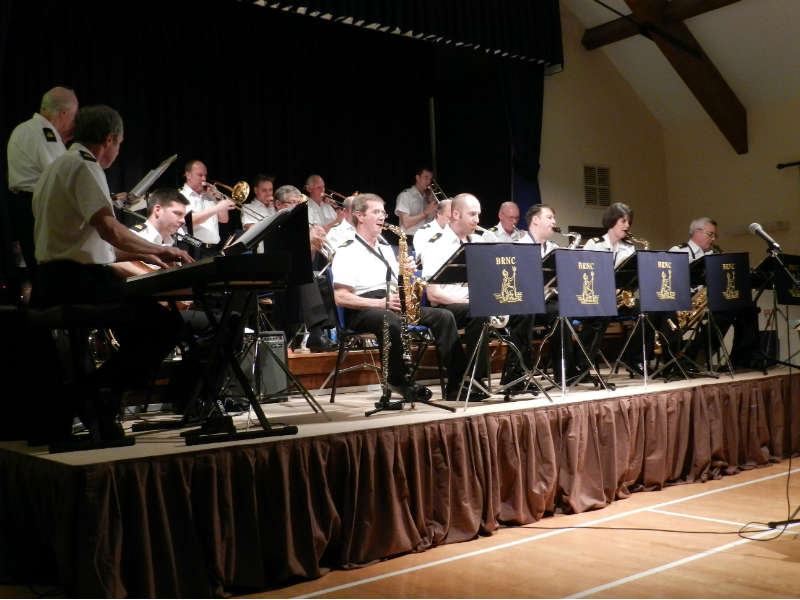 BRNC RN Volunteer Band
Thu 26 Feb
The BRNC RN Volunteer Band was formed in 2009 following the closure of the Band of HM Royal Marines BRNC. It is made up of ex-military & civilian musicians who share a love of good music. In 2013 the band won the Commander in Chief Trophy for the best overall ...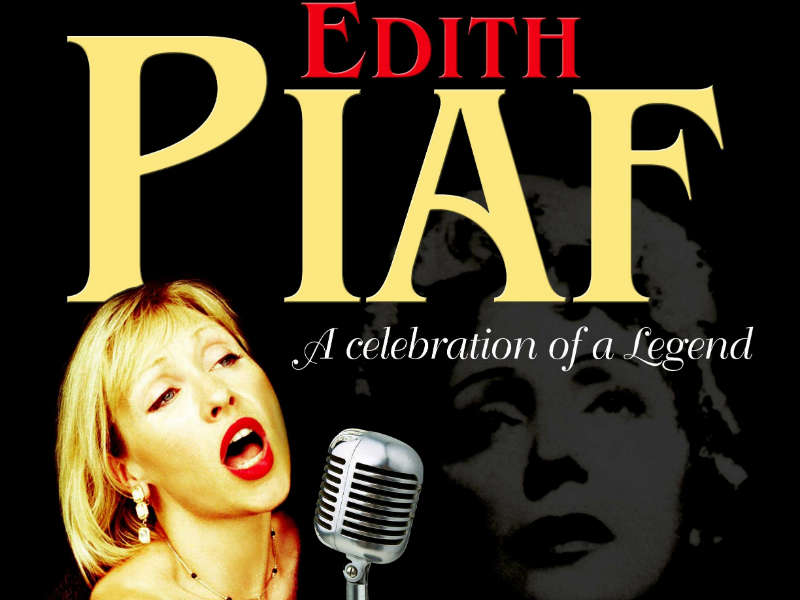 A Celebration of a Legend, with Tina May and her musicians Award winning vocalist Tina May brings to life the music of Edith Piaf, France's most beloved entertainer, national icon and musical legend. A gifted lyricist, consummate vocalist and sparkling enterta...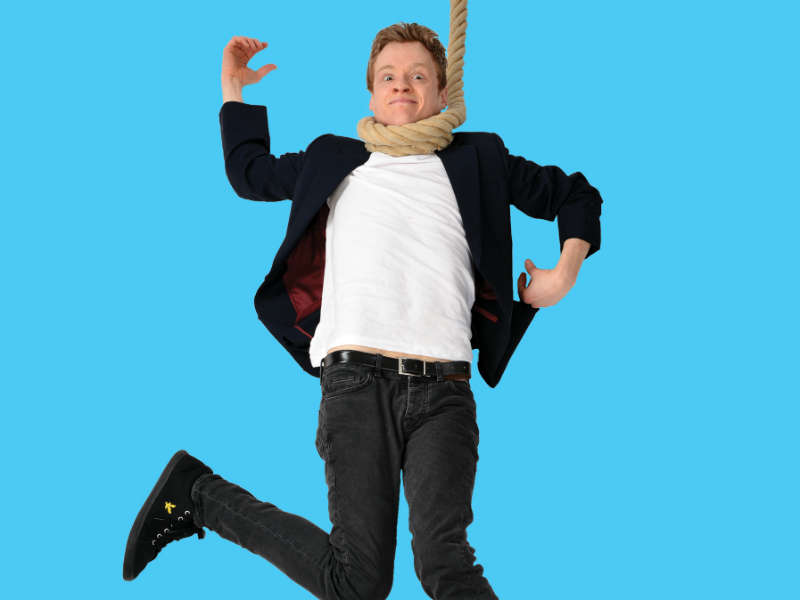 Andrew Lawrence
Tue 3 Mar
Reasons To Kill Yourself He's been on BBC1's Live at the Apollo and BBC3's Edinburgh Comedy Fest Live a regular on Channel 4's Stand-Up For The Week. He's had three series of his own show on BBC Radio 4. He's a double Edinburgh Comedy Award nominee. Yet none o...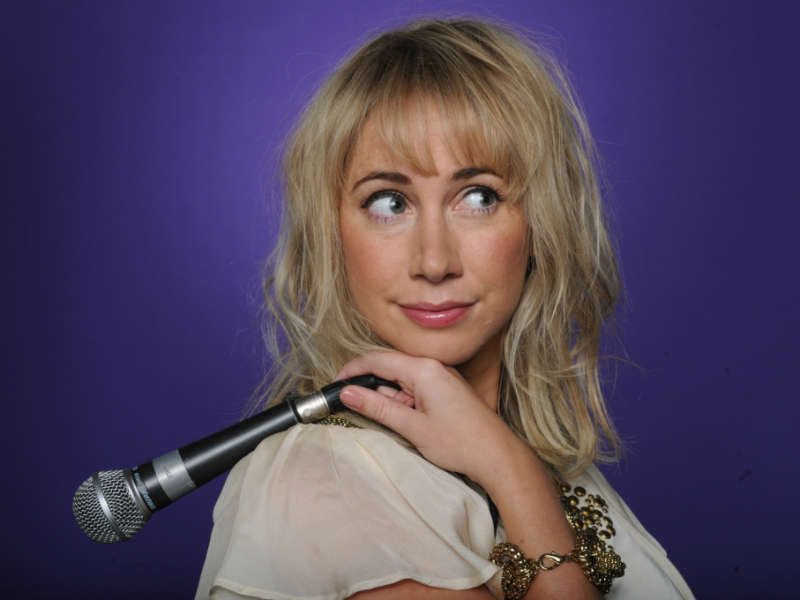 Tiffany Stevenson
Wed 4 Mar
...you may have heard her dulcet tones on the Front Row (BBC Radio 4) or seen her on ITV1's Show Me the Funny as a finalist. Tiff Stevenson is known for her straight-talking material and instantly likeable disposition. It doesn't matter if you are half glas...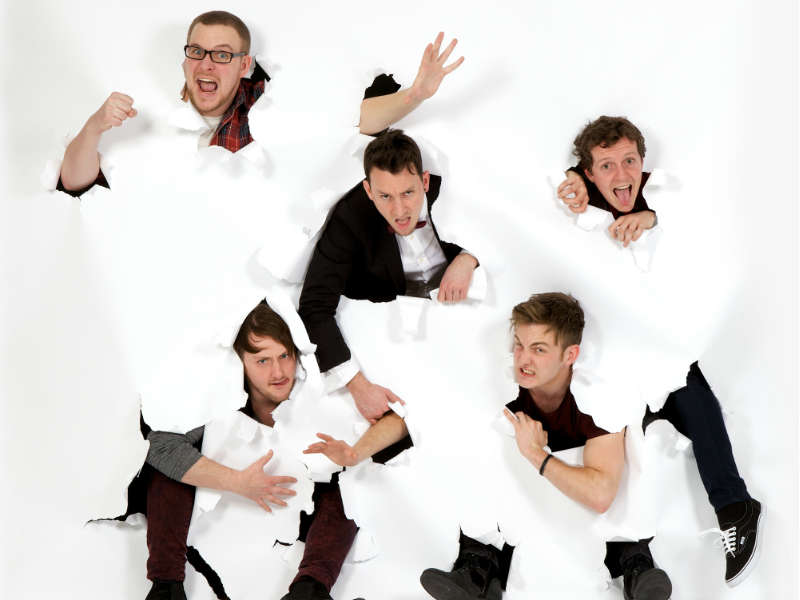 The Noise Next Door
Thu 5 Mar
…will be delivering explosive doses of their trademark off-the-cuff comedy right into the funny bones of Dartmouth. Six time sell-out veterans of the Edinburgh Fringe Festival, The Noise Next Door leave audiences everywhere in awe of their lightning quick wit ...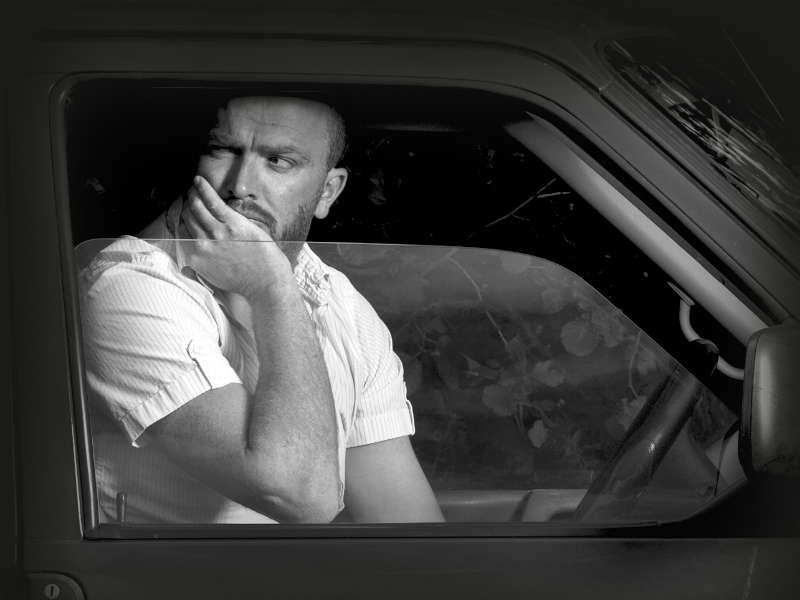 Kernow King @ RCH
Fri 6 Mar - Fri 6 Mar
At The Royal Castle Hotel KK, as he is affectionately known, has built up a legion of fans that extends beyond Cornwall after a series of YouTube videos that take a light hearted look at what it is to be Cornish. This show begins to look at all the wonderful t...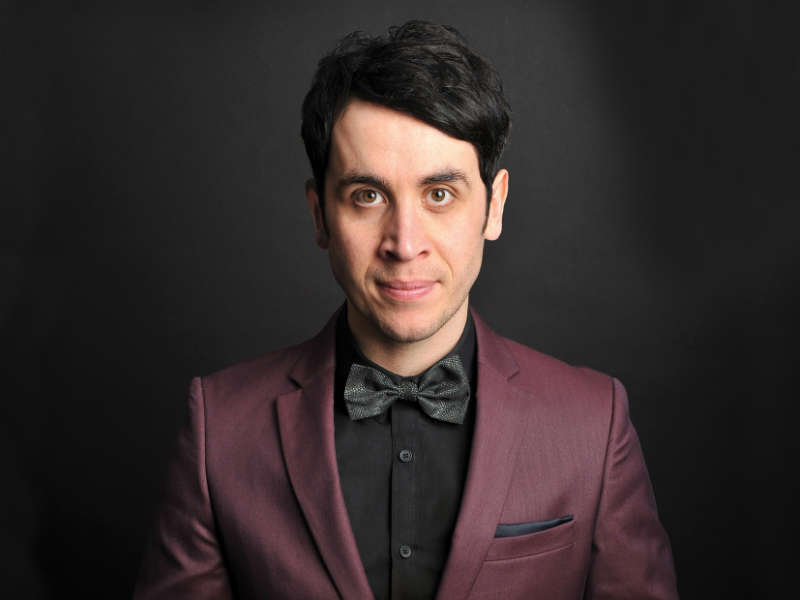 Pete Firman plus Support
Fri 6 Mar
After sell-out performances on his 2014 tour 'the UK's leading comedy magician' (Time Out) is coming to Dartmouth for one night only. OOOhhhhh! The star of BBC1's 'The Magicians' and special guest on countless other TV shows, which include BBC2's 'The Sarah M...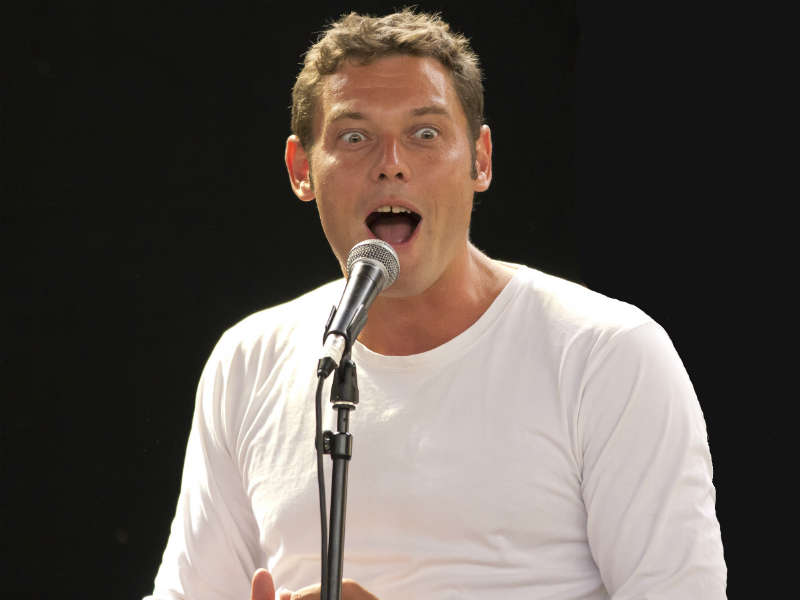 James Campbell's Comedy 4 Kids
Sat 7 Mar
For children over 6, their parents and anyone who likes comedy without the rude words, a show which might or might not discuss lollipop ladies, quantum chromatic disruption machines and tartan badgers. "James Campbell pioneered the idea of stand-up for childre...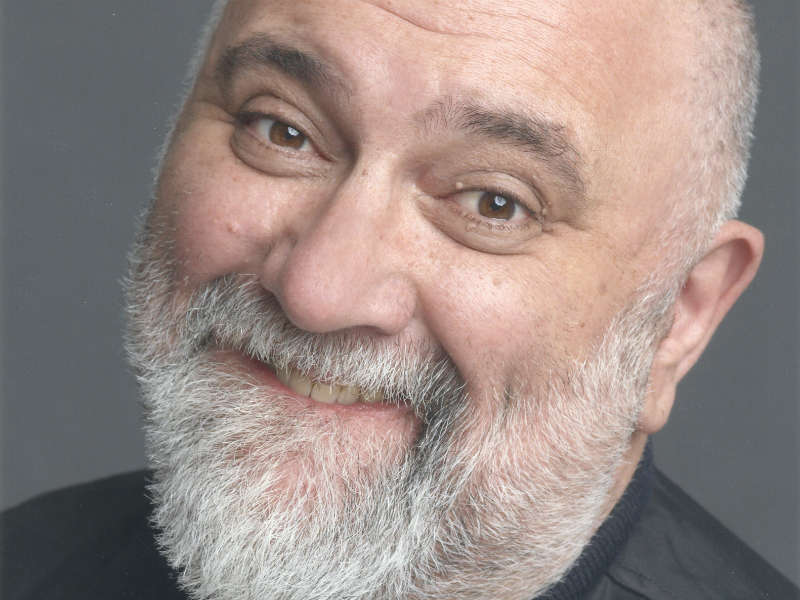 Listen with Alexei Are you sitting comfortably? Alexei Sayle best selling author, comedian and actor will be giving a preview of the second volume of his hilarious and thought-provoking memoirs with a reading from "Thatcher Stole My Trousers" as well as from ...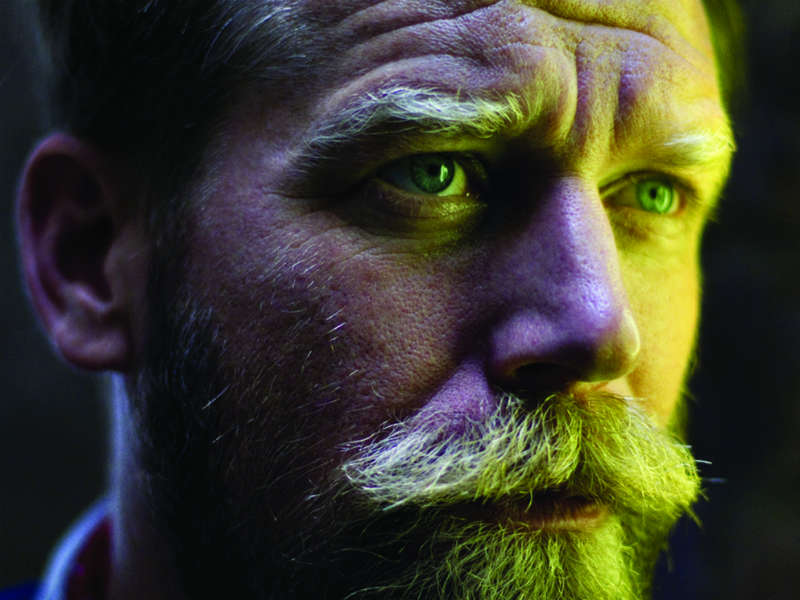 The Late Show with Tony Law
Sat 7 Mar
Enter the Tonezone Dive into the zone of Tone for a life-affirming, life-changing, stand-up art show from the multi award-winning nonsense maker. The show will feature magical shapes, an original song, some truly heartbreaking nonsense and will briefly tackle ...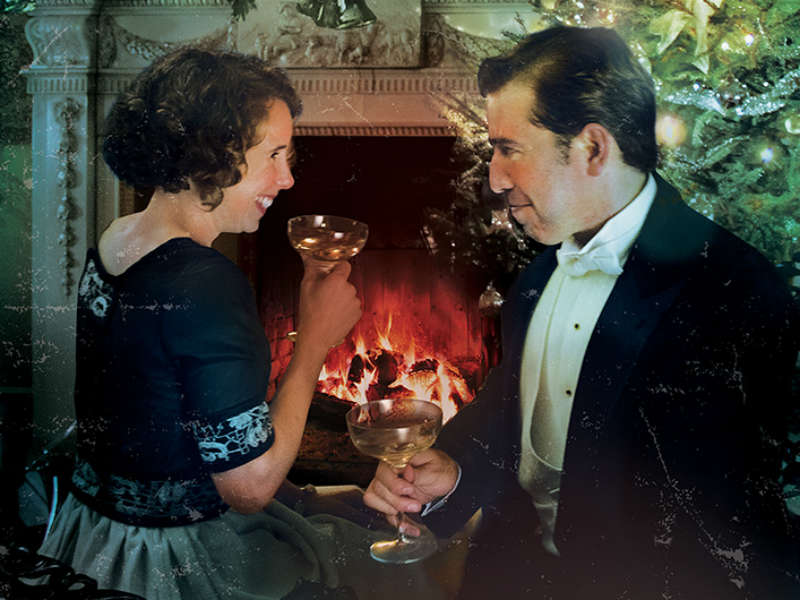 RSCLive Love's Labour's Won
Wed 11 Mar
Autumn 1918. A group of soldiers return from the trenches. The world-weary Benedick and his friend Claudio find themselves reacquainted with Beatrice and Hero. As memories of conflict give way to a life of parties and masked balls, Claudio and Hero fall madly,...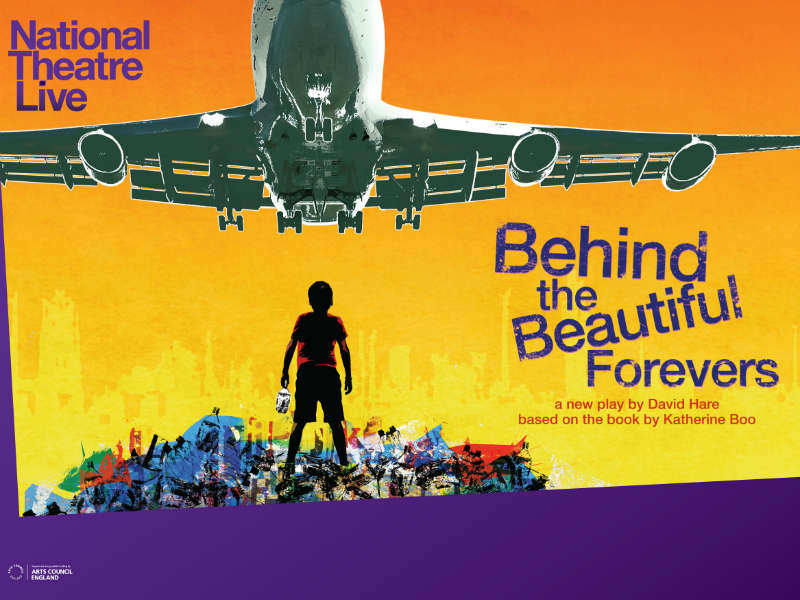 NTLive Behind the Beautiful Forevers
Thu 12 Mar - Mon 30 Mar
Meera Syal (The Kumars, Goodness Gracious Me, Rafta Rafta at the National) returns to the National Theatre, directed by Rufus Norris (Broken, London Road). Pulizter Prize-winner Katherine Boo spent three years in Annawadi recording the lives of its residents. ...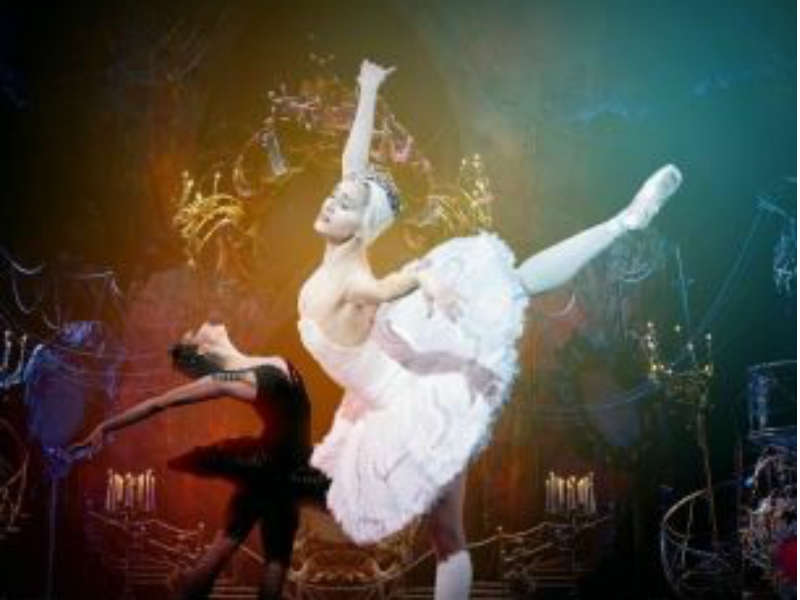 ROHLive Swan Lake
Tue 17 Mar
Ballet in four acts Swan Lake, surely the greatest of all Romantic ballets, is the captivating story of a beautiful woman transformed into a swan, and a heart-rending tribute to the power of love. Swan Lake is a perfect synthesis of choreography and music and,...
Philip Henry and Hannah Martin
Sat 21 Mar
Winners of the 2014 BBC Radio Two Folk Award for Best Duo, Phillip Henry and Hannah Martin are one of the most exciting duos to appear on the folk scene in recent years. They are now regulars at all the major folk festivals and performed a stunning set at the ...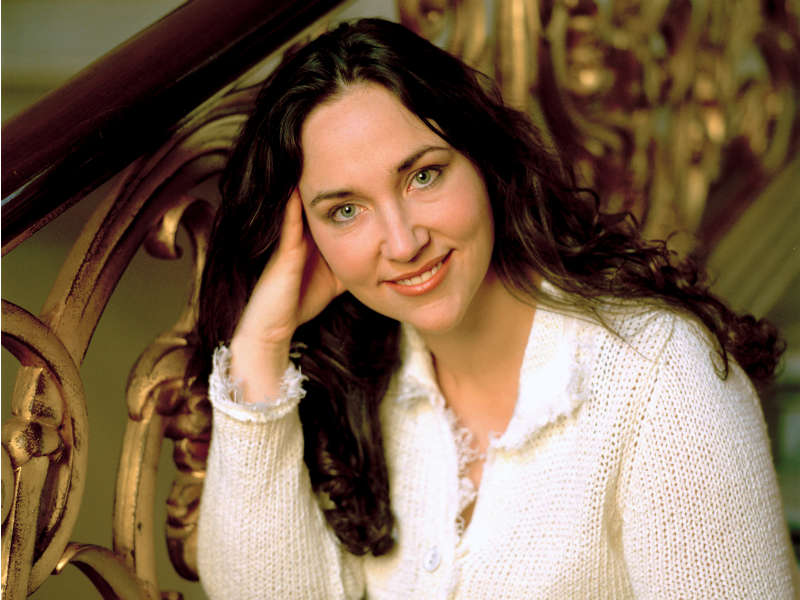 ROHLive Rise & Fall of the City of Mahagonny
Wed 1 Apr
Kurt Weill | Opera in three acts Sung in English A major work from the remarkable partnership of pla ywright and poet Bertolt Brecht and composer Kurt Weill, Mahagonny was first performed in Leipzig in 1930. Its first ever Royal Opera staging, by Associ...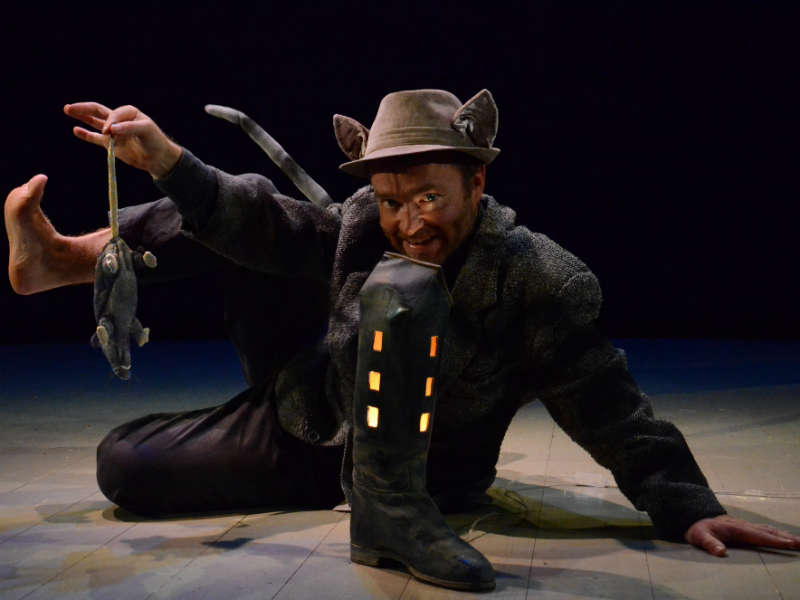 Lyngo Theatre presents Puss in Boots A show by Marcello Chiarenza. Adapted and performed by Patrick Lynch. Music by Carlo 'Cialdo' Capelli. Design assistant Elena Marini Would you trust a talking cat? You never know, he might turn you from a pauper to a pr...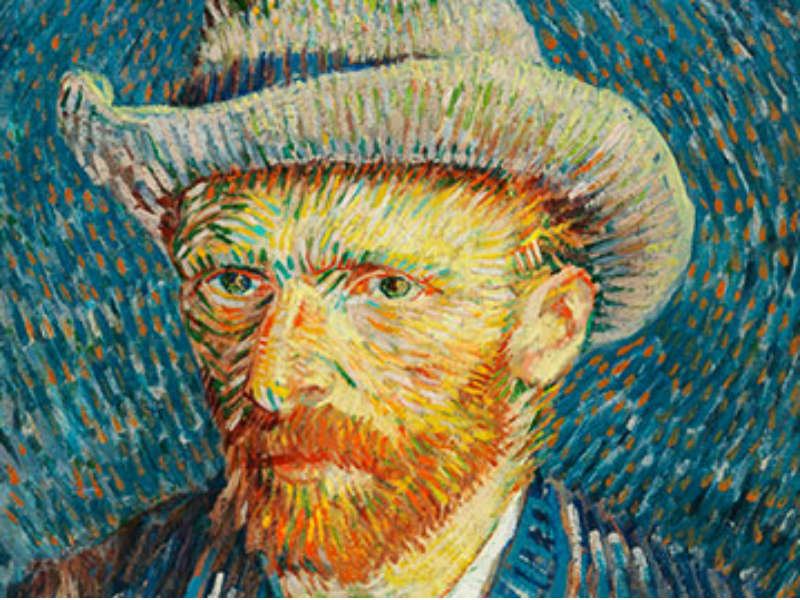 Exhibition on Screen: Vincent Van Gogh
Wed 15 Apr
A New Way of Seeing, from the Van Gogh Museum, Amsterdam Enjoying complete and unprecedented access to the treasures of Amsterdam's Van Gogh Museum, this is a surprising new film about one of the world's favourite artists, marking both a major re-showing of t...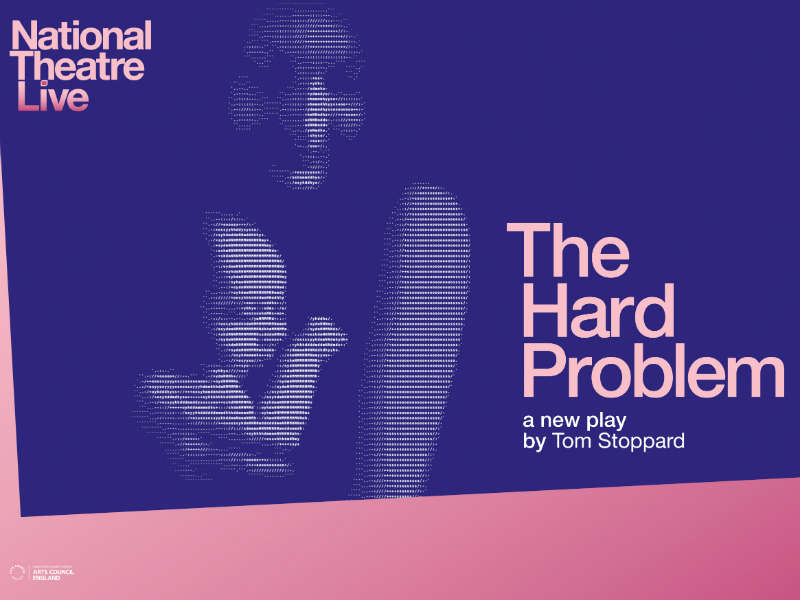 NTLive The Hard Problem
Thu 16 Apr - Sat 2 May
Acclaimed playwright Tom Stoppard (Shakespeare in Love, Arcadia, Rosencrantz and Guildenstern are Dead) returns to the National Theatre with his highly-anticipated new play The Hard Problem, directed by Nicholas Hytner (Othello, Hamlet, One Man, Two Guvnors). ...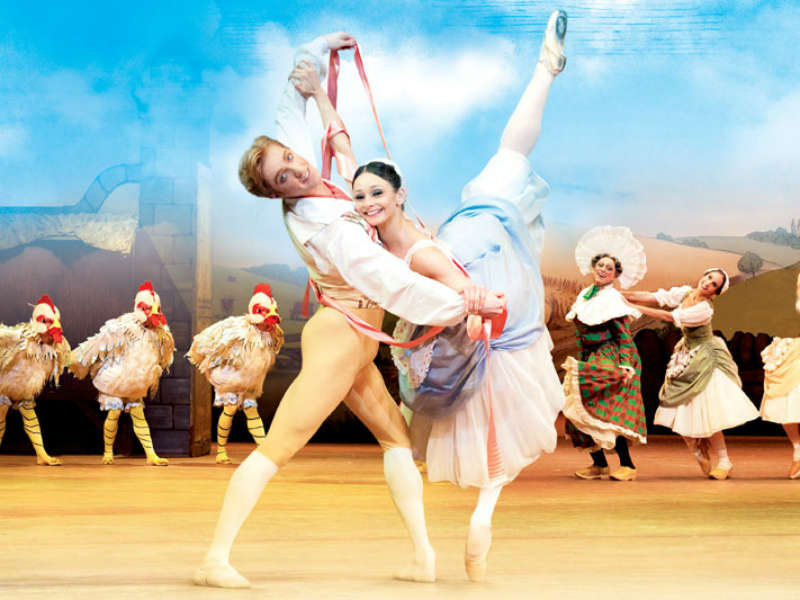 ROHLive La Fille Mal Gardee
Tue 5 May
Frederick Ashton | Ferdinand Hérold | Ballet in two acts Frederick Ashton's final full-length ballet is one of his most joyous creations, inspired by his love for the Suffolk countryside. It is based o n an 1828 French ballet and the music was adapted by J...
ROHLive La Boheme
Wed 10 Jun
Giacomo Puccini | Opera in four acts | Sung in Italian The most popular opera of all returns in one of The Royal Opera's best loved stagings, regularly revived since its opening night in 1974 – and now being seen for the very last time. John Copley's kee...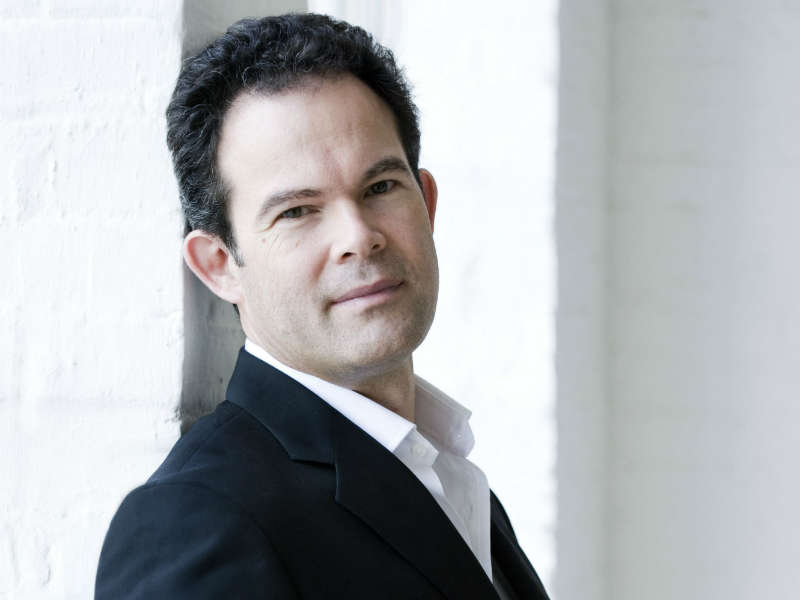 ROHLive Guillaume Tell
Sun 5 Jul
Gioachino Rossini | Opera in four acts Sung in French Opening with what is arguably the most exciting of all operatic overtures, Rossini's final opera helped to lay the foundations of the genre of French grand opéra that dominated European stages throug...