San Andreas (12A)
Fri 3 Jul - Thu 9 Jul
After the infamous San Andreas Fault finally gives, triggering a magnitude 9 earthquake in California, a search and rescue helicopter pilot (Dwayne Johnson) and his estranged wife make their way together from Los Angeles to San Francisco to save their only dau...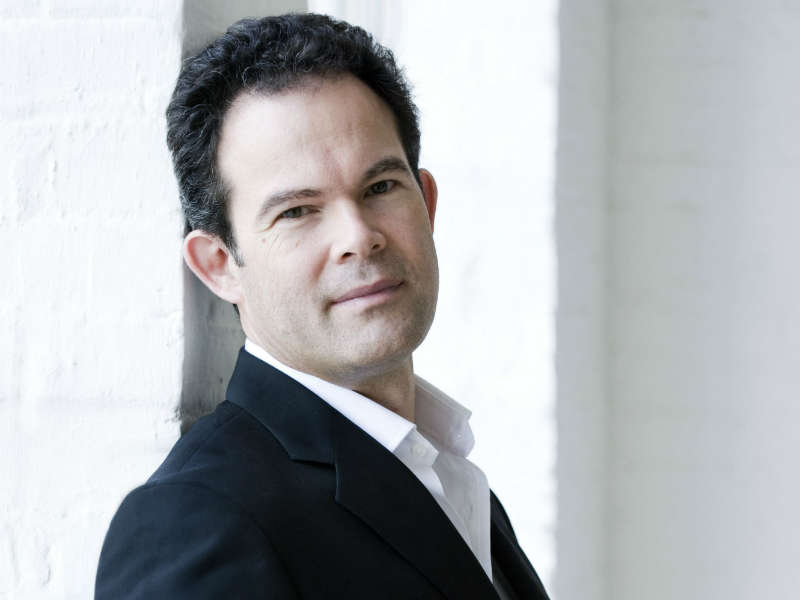 ROHLive William Tell
Sun 5 Jul
Gioachino Rossini | Opera in four acts Sung in French. Opening with what is arguably the most exciting of all operatic overtures, Rossini's final opera helped to lay the foundations of the genre of French grand opéra that dominated European stages throughout t...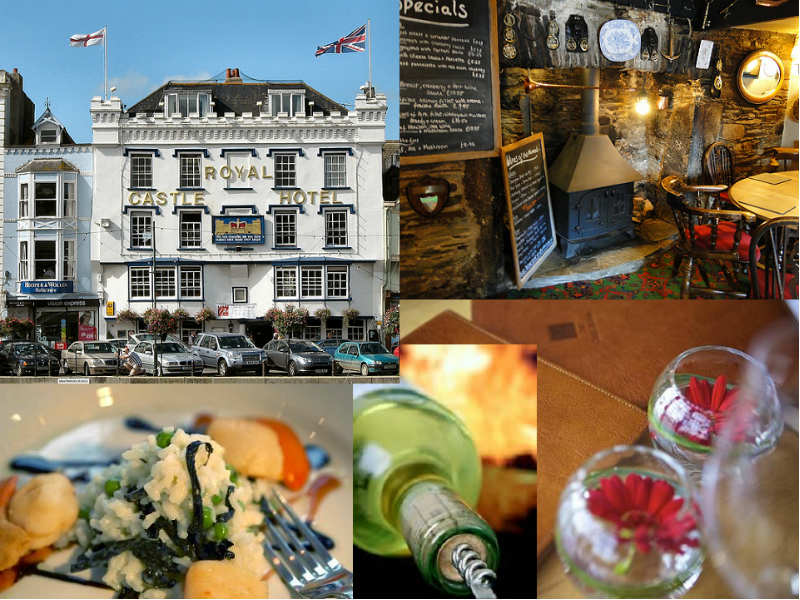 Movie Meal Deal
Mon 6 Jul - Wed 5 Aug
Buy your cinema ticket and add the Movie meal Deal option to enjoy a choice of main courses in either the Harbour Bar or Galleon Bar, up to a value of £12 and a choice of hot beverage. Only available for eligible cinema showings. Cannot be used with any other ...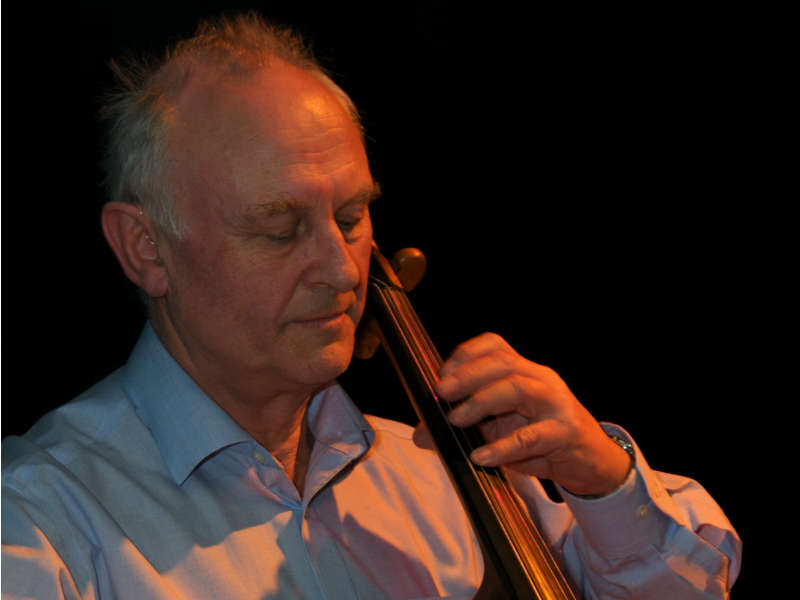 Lunchtime Concert Series
Thu 9 Jul - Thu 10 Dec
A series of short recitals given by local musicians Co-ordinated by Helen Deakin Thursday 9th July: Sax Quartet "……………………." make their Flavel debut Thursday 10th September: Peter Oakley (Counter-tenor) & Ian Curror (Piano) make a welcome return to the Flavel a...
Jurassic World (12A)
Fri 10 Jul - Thu 23 Jul
Steven Spielberg returns to executive produce the long-awaited next installment of his groundbreaking Jurassic Park series, Jurassic World. Colin Trevorrow directs the epic action-adventure based on characters created by Michael Crichton. The screenplay is b...
Spy (15)
Fri 10 Jul - Wed 15 Jul
Susan Cooper (Melissa McCarthy) is an unassuming, deskbound CIA analyst, and the unsung hero behind the Agency's most dangerous missions. But when her partner (Jude Law) falls off the grid and another top agent (Jason Statham) is compromised, she volunteers to...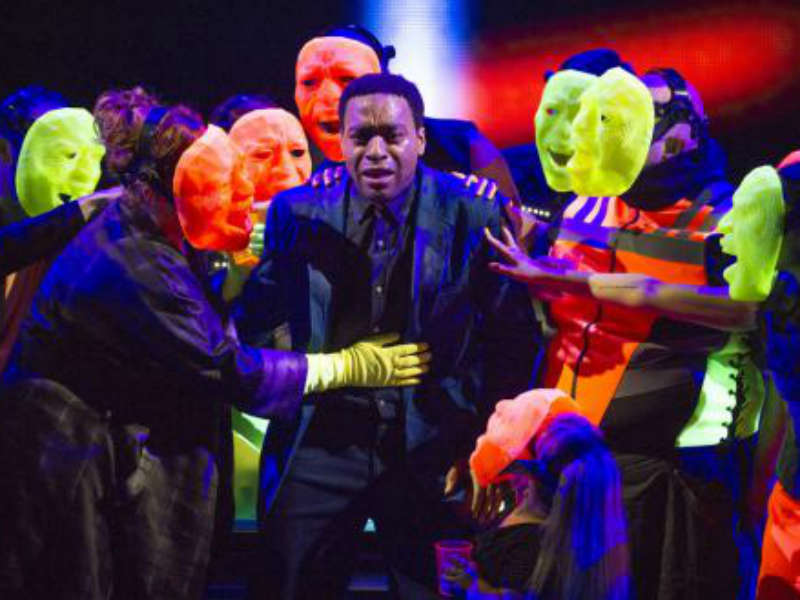 NTLive - Everyman (15)
Thu 16 Jul
BAFTA winner and Academy Award® nominee Chiwetel Ejiofor (12 Years a Slave) takes the title role in this dynamic new production of one of English drama's oldest plays, directed by the National Theatre's new Director Rufus Norris (Broken, London Road). Everyman...
Pitch Perfect 2 (12A)
Fri 17 Jul - Thu 23 Jul
The Barden Bellas are back in Pitch Perfect 2, the follow-up to 2012's smash hit. The comedy is helmed by Elizabeth Banks, co-star and producer of Pitch Perfect, and produced by Paul Brooks, Max Handelman and Banks. Writer Kay Cannon returns to the team to pen...
Tomorrowland: A World Beyond (12A)
Sat 18 Jul - Wed 29 Jul
Bound by a shared destiny, a teen bursting with scientific curiosity and a former boy-genius inventor embark on a mission to unearth the secrets of a place somewhere in time and space that exists in their collective memory. The Movie Meal Deal (MMD) is availab...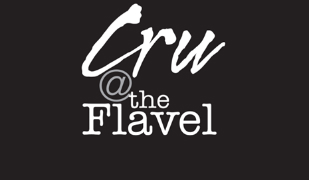 Cru at The Flavel
Wed 22 Jul - Wed 26 Aug
Cru at The Flavel Cafe offer a one course meal before the show right in the heart of the art centre. There is a different menu for each event and prices are Adults: £11(inc. a glass of wine or beer), Children £6.50 per person(inc. a soft drink. Booking is esse...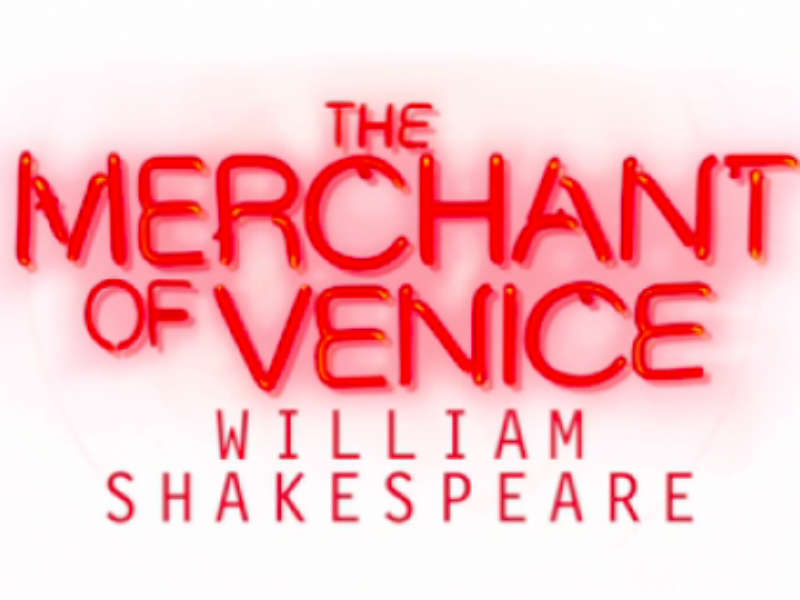 RSC Live The Merchant of Venice
Wed 22 Jul
In the melting pot of Venice, trade is God. With its ships plying the globe, the city opens its arms to all, as long as they come prepared to do business and there is profit to be made. With the gold flowing all is well, but when a contract between Bassanio an...
Minions (U)
Fri 24 Jul - Thu 6 Aug
Minions Stuart, Kevin and Bob are recruited by Scarlet Overkill, a super-villain who, alongside her inventor husband Herb, hatches a plot to take over the world. Man Up (15) Danny Collins (15) San Andreas (12A) Jurassic World (12A) Spy (15) Pitch Perfect...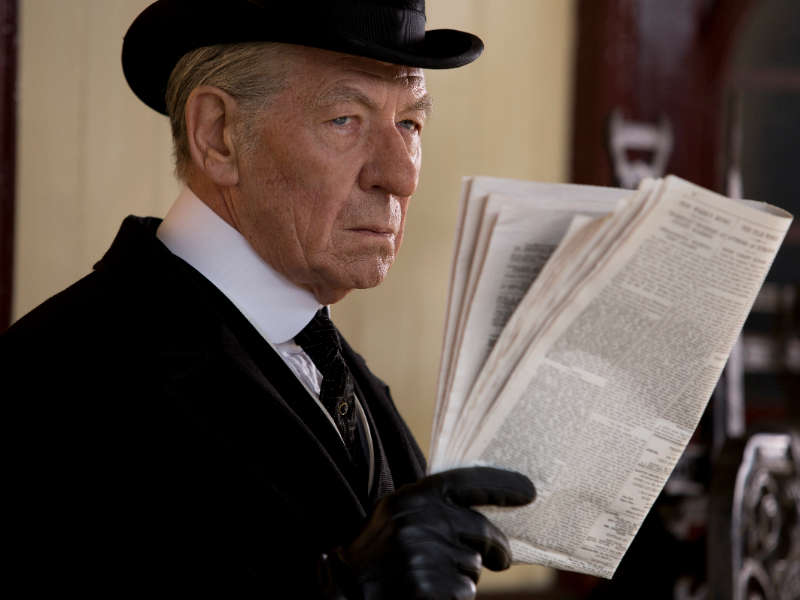 Mr Holmes (PG)
Fri 24 Jul - Thu 30 Jul
An aged, retired Sherlock Holmes looks back on his life, and grapples with an unsolved case involving a beautiful woman. Man Up (15) Danny Collins (15) San Andreas (12A) Jurassic World (12A) Spy (15) Pitch Perfect 2 (12A) Tomorrowland (12A) Minions (U)...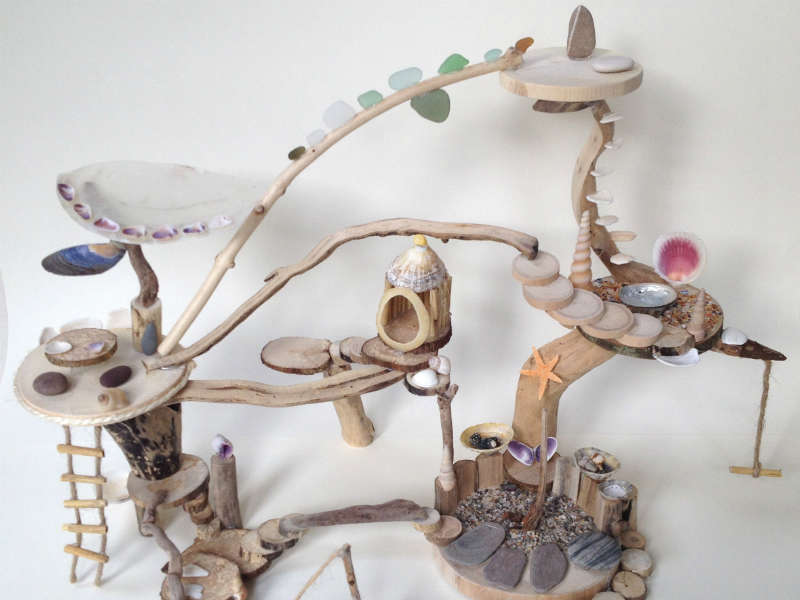 Summer Workshops with Naturemake
Wed 29 Jul - Thu 13 Aug
Come and take part in these superb artist led workshops. Using an inspiring range of natural materials, let your imagination run wild and be amazed at what you can achieve by designing and building your own creation! All materials provided. Wednesday 29th Jul...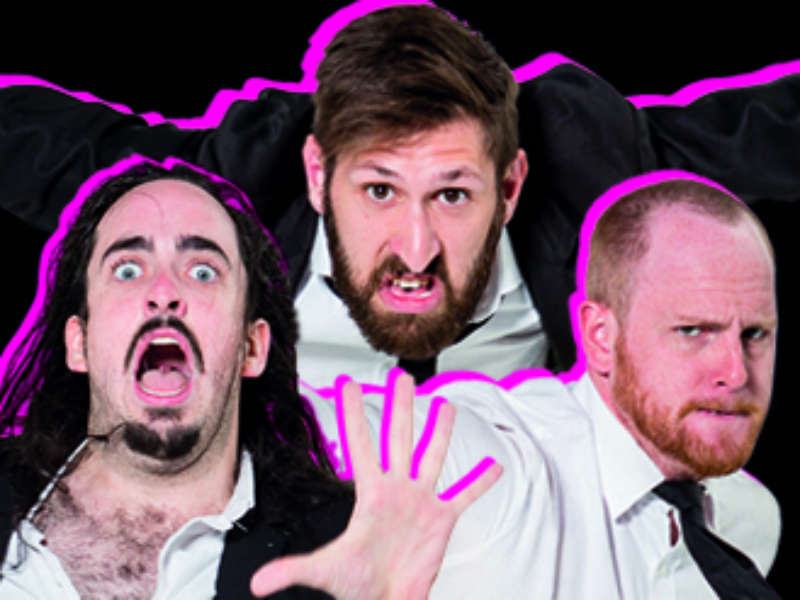 Summer Comedy Aunty Donna (Adlt Con)
Thu 30 Jul
Aussie Edinburgh favourites Aunty Donna return to the UK with a killer new show. Unique, tight, fresh, filthy, but best of all just flat out, laugh 'til your face hurts funny. Hold onto your seats and don't blink! You won't want to miss a beat. Expect 60 minut...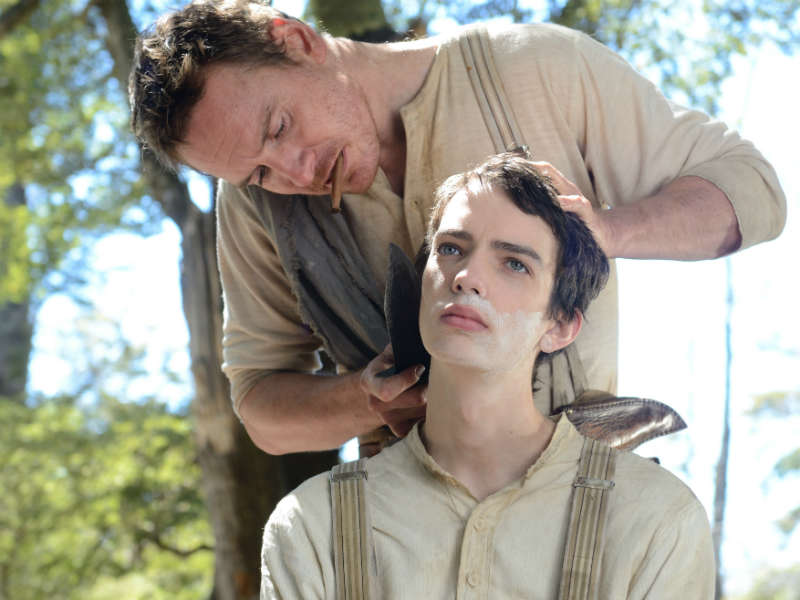 Slow West (15)
Fri 31 Jul - Thu 6 Aug
A young Scottish man travels across America in pursuit of the woman he loves, attracting the attention of an outlaw who is willing to serve as a guide. The Movie Meal Deal (MMD) is availble on Monday 3rd. Book your MMD now The Movie Meal Deal (MMD) is availbl...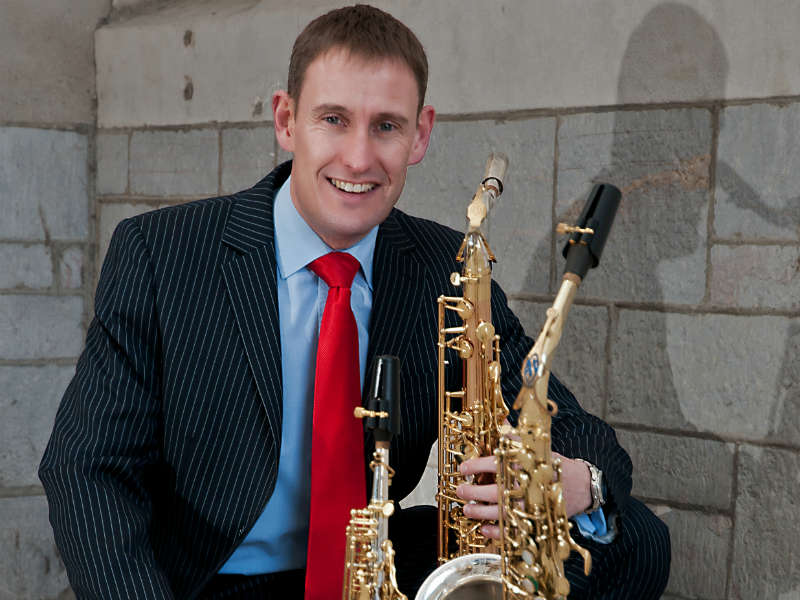 Live Music with Dr Tim Watson
Fri 7 Aug
'Something Old, Something NEW, Something Borrowed, Something BLUE' International Saxophonist Tim Watson returns to the Flavel by popular demand, after a charity recital last summer including a spectacular world premiere, which left the audience wanting more… J...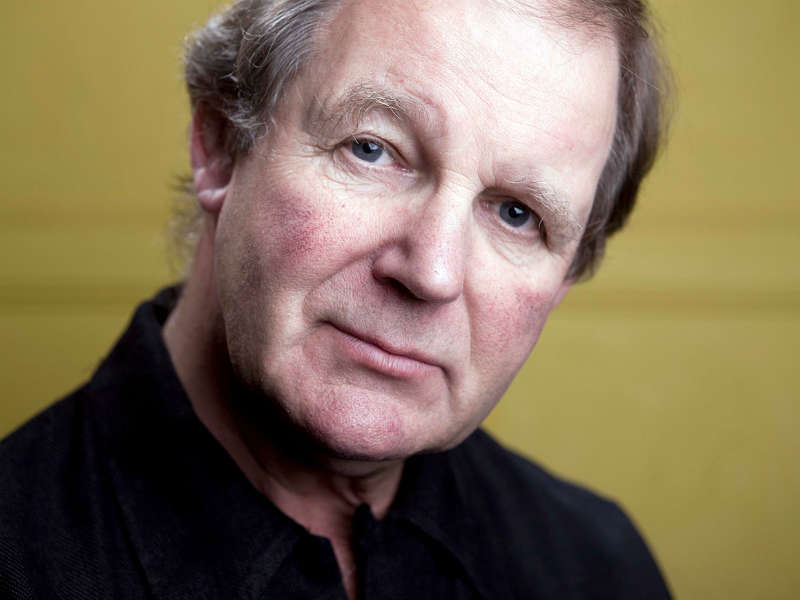 Michael Morpurgo
Tue 11 Aug
Dartmouth Bookseller presents Michael Morpurgo… Michael Morpurgo, OBE, is the former Children's Laureate and best-selling author of over 130 books for children, including Private Peaceful, The Butterfly Lion, Kensuke's Kingdom, the locally set The Amazing Stor...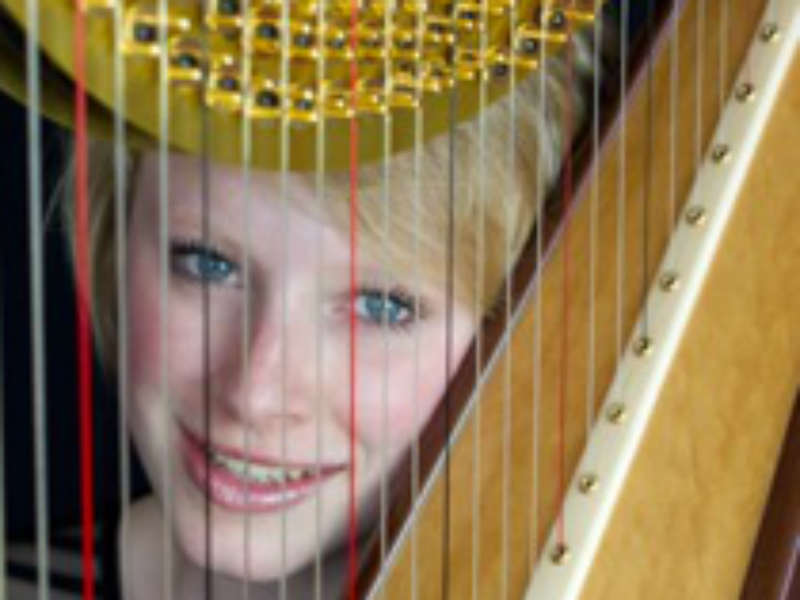 Flavel Young Artist Platform
Sun 16 Aug
Present: David Cotter & Abi Piercy Classical Guitarist David Cotter is a 2nd year Music student at Durham University whom Flavel audiences have enjoyed hearing on his 2 previous appearances in our lunchtime concert series. David's repertoire is rich and dive...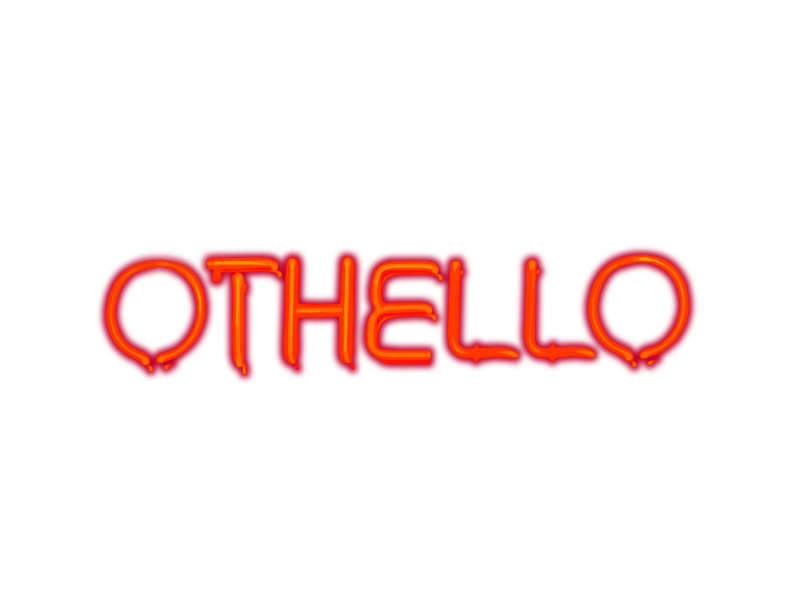 RSC Live Othello
Wed 26 Aug
Othello is the greatest general of his age. A fearsome warrior, loving husband and revered defender of Venice against its enemies. But he is also an outsider whose victories have created enemies of his own, men driven by prejudice and jealousy to destroy him. ...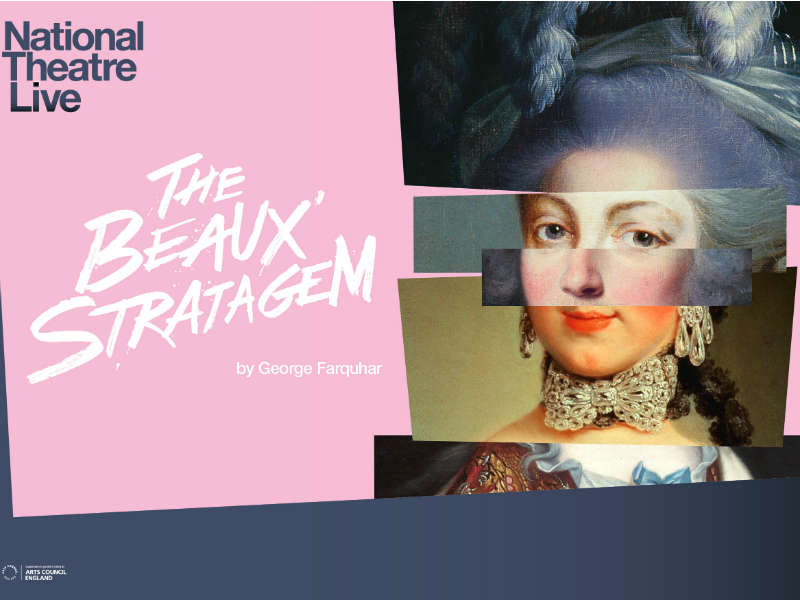 NTLive The Beaux' Stratagem
Thu 3 Sep
Simon Godwin (Man and Superman) directs George Farquhar's wild comedy of love and cash. The 'Beaux': Mr Aimwell and Mr Archer, two charming, dissolute young men who have blown their fortunes in giddy London. Shamed and debt-ridden, they flee to provincial Lich...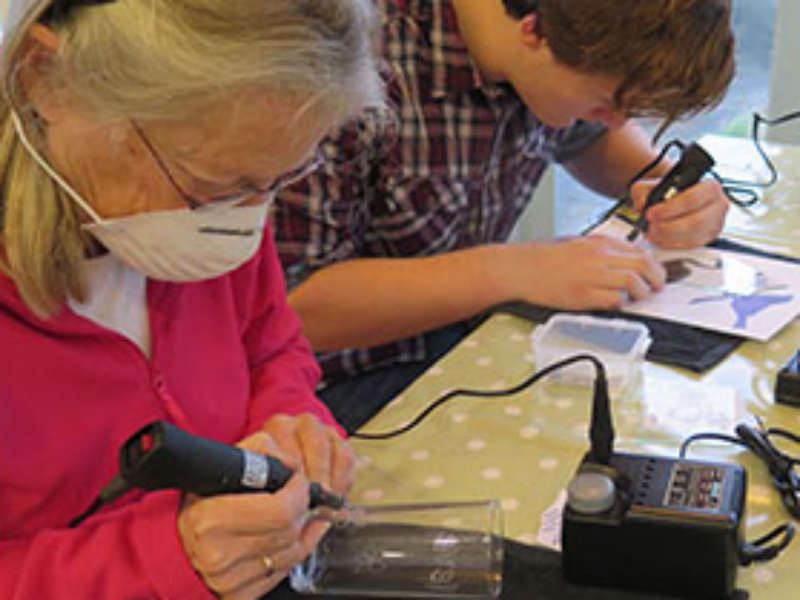 Glass Engraving Taster Days
Sat 12 Sep
A wonderful opportunity to explore ways of making marks on glass via drill engraving. Through hands on demonstrations students will be made familiar with engraving drills, diamond burrs and how to handle engraving on both flat and shaped glass. Melanie will gu...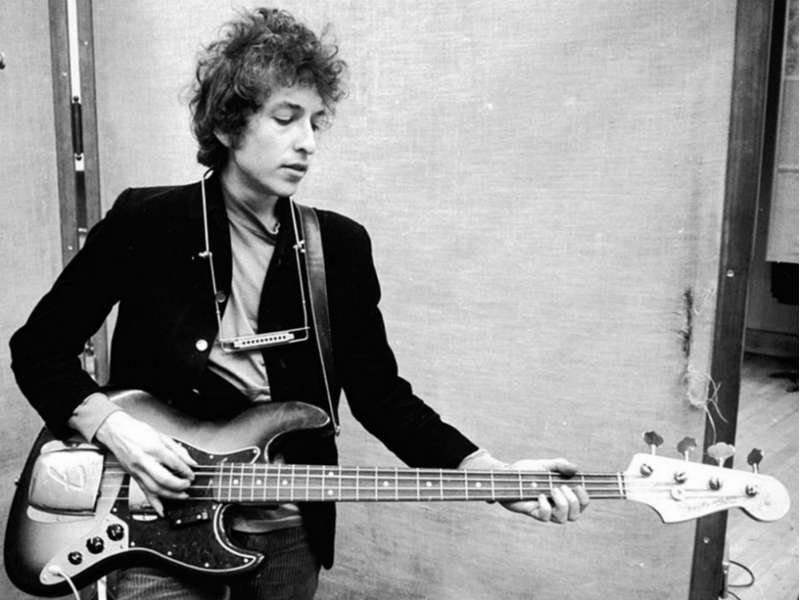 Bob Dylan & The History of Rock 'N' Roll
Sat 19 Sep
An Evening With Writer Michael Gray This is more 1-man-show than talk. Using great records and rare footage, the pioneer of Dylan Studies (Song & Dance Man, The Bob Dylan Encyclopedia) traces how rock'n'roll arrived for teenager Robert Zimmerman, vanished into...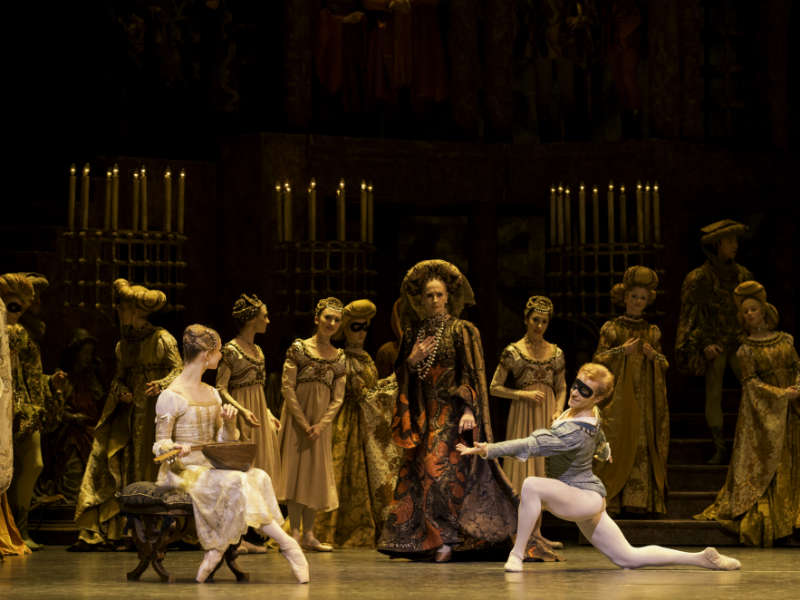 ROHLive Romeo & Juliet
Tue 22 Sep - Sun 27 Sep
Ballet in three acts Kenneth MacMillan's famous version of Shakespeare's romantic tragedy set to Prokofiev's magnificent score returns to open the 2015/16 Royal Opera House Live Cinema Season. This Romeo and Juliet is rich in the swaggering colour of Verona st...
Cordelia Williams
Sat 26 Sep
Cordelia Williams has been acclaimed as a pianist of great power and delicate sensitivity, drawing in audiences with her rich sound, natural eloquence and 'spell-binding simplicity'. Since becoming the Piano Winner of BBC Young Musician 2006, Cordelia Williams...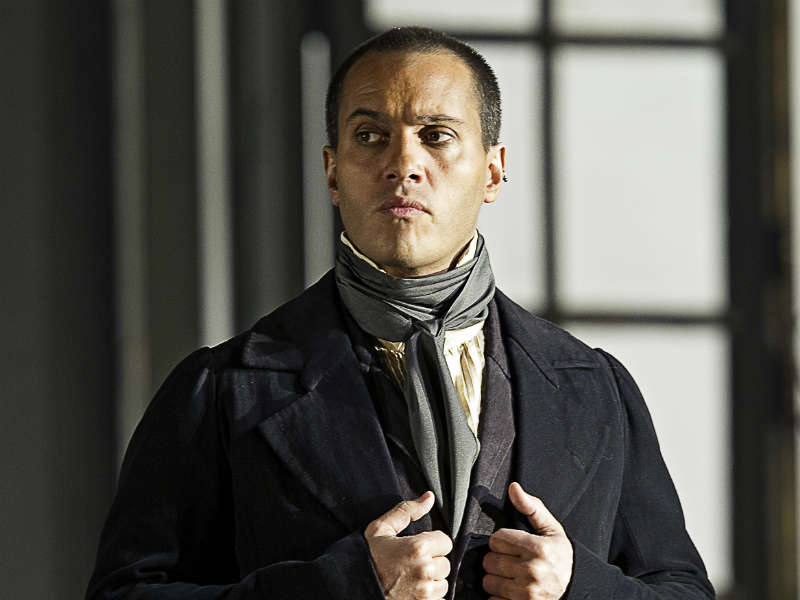 ROHLive Marriage of Figaro
Mon 5 Oct - Sun 11 Oct
Wolfgang Amadeus Mozart | Opera in four acts | Sung in Italian Often considered a perfect opera, Le nozze di Figaro represents Mozart's genius at its most lively and delightful. Based on a play that was originally banned for its political content, the fast-mov...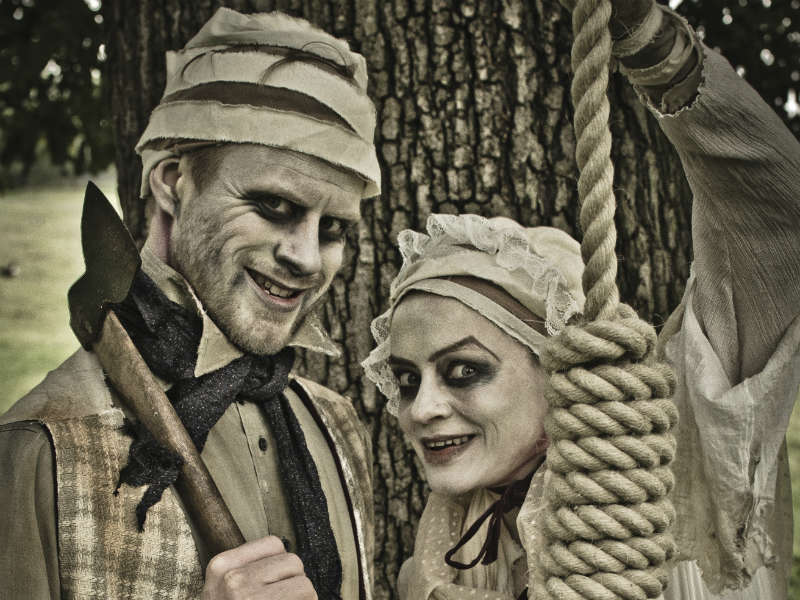 The Ballad of Martha Brown
Wed 7 Oct
Presented by Angel Exit Theatre Angel Exit's latest original drama is based on the life and times of Martha Brown, the last woman publicly hanged in Dorset in 1856. It is a tale of jealousy and passion; a murder, a wrongly accused horse, a black silk dress, th...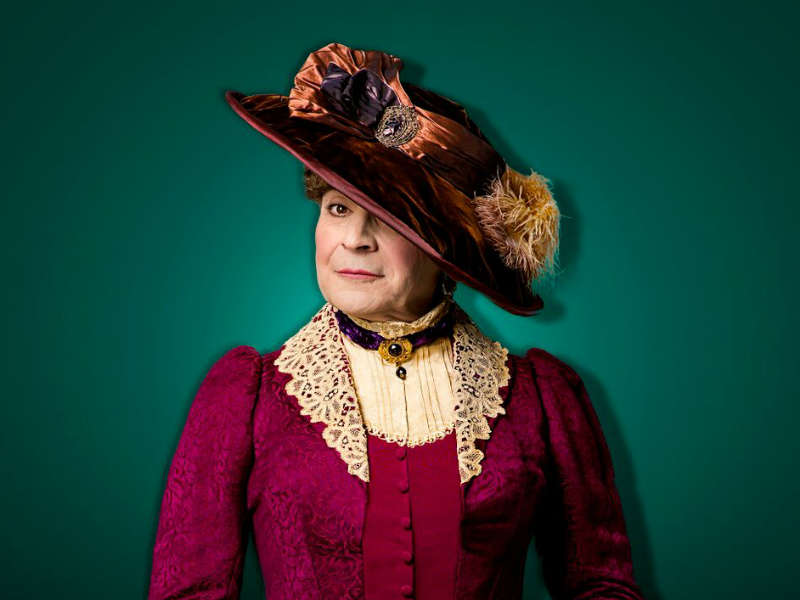 Importance of being Earnest
Thu 8 Oct
Don't miss celebrated actor and Poirot star David Suchet as the formidable Lady Bracknell in Oscar Wilde's much loved masterpiece The Importance of Being Earnest, which is being broadcast LIVE to cinemas from London's Vaudeville Theatre on 8 October 2015. Dire...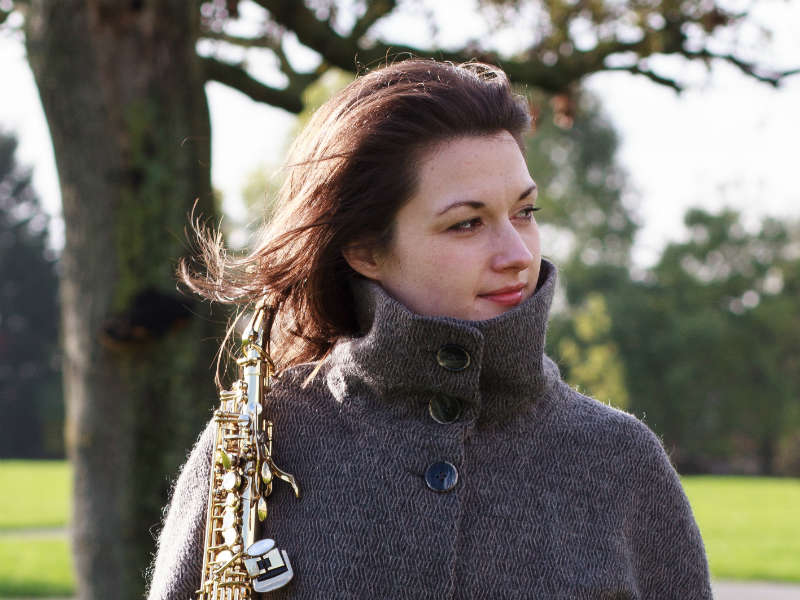 Trish Clowes Quintet
Sat 10 Oct
Saxophonist and composer Trish Clowes' star is firmly in the ascendant. Her music explores a fascinating hinterland between jazz and contemporary classical music, combining fluent, thrilling improvisation with languid, evocative melodic lines and shifting text...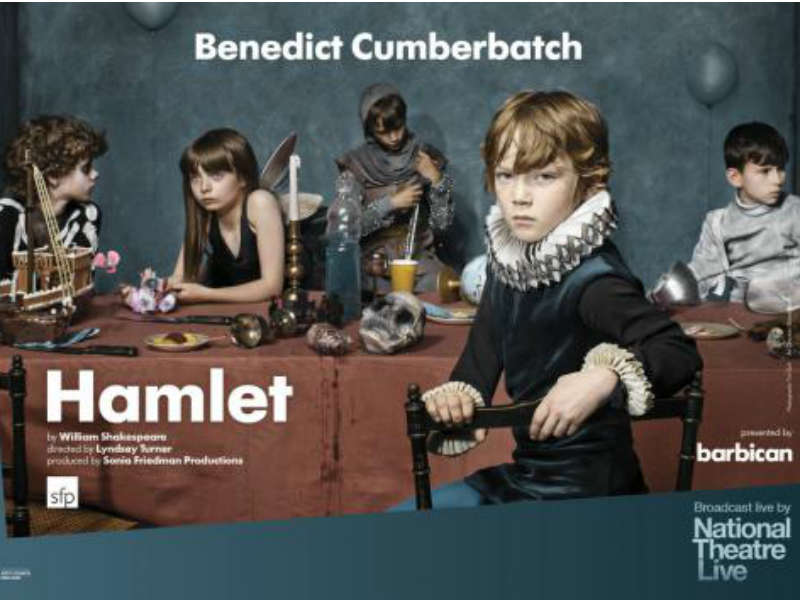 NTLive Hamlet (12A)
Thu 15 Oct
Academy Award® nominee Benedict Cumberbatch (BBC's Sherlock, The Imitation Game, Frankenstein at the National Theatre) takes on the title role of Shakespeare's great tragedy. Directed by Lyndsey Turner (Posh, Chimerica) and produced by Sonia Friedman Productio...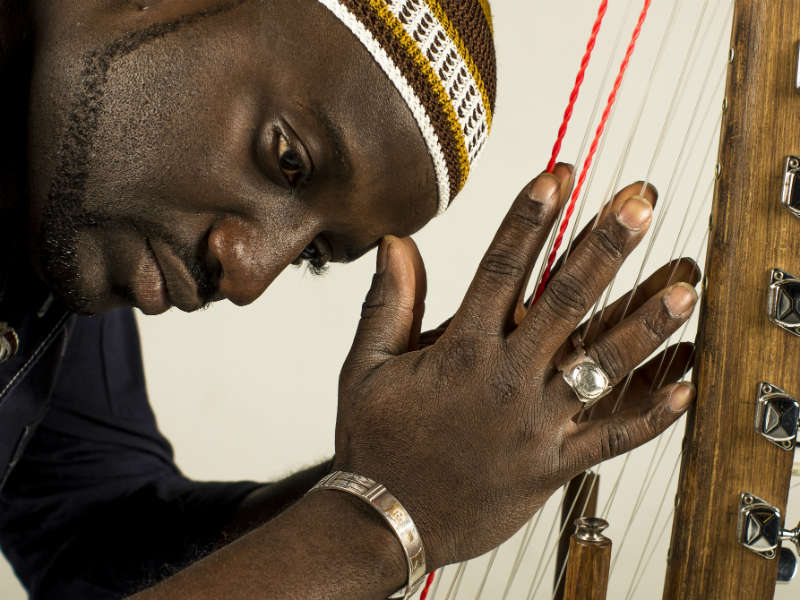 Seckou Keita - World Music
Sat 17 Oct
A Theatr Mwldan | Seckou Keita | Sasolo Ltd Co-Production. SECKOU KEITA: 22 STRINGS. With support from Gwyneth Glyn Following the critical acclaim of his award-winning collaborative project with Welsh harpist Catrin Finch, the extraordinary Senegalese ko...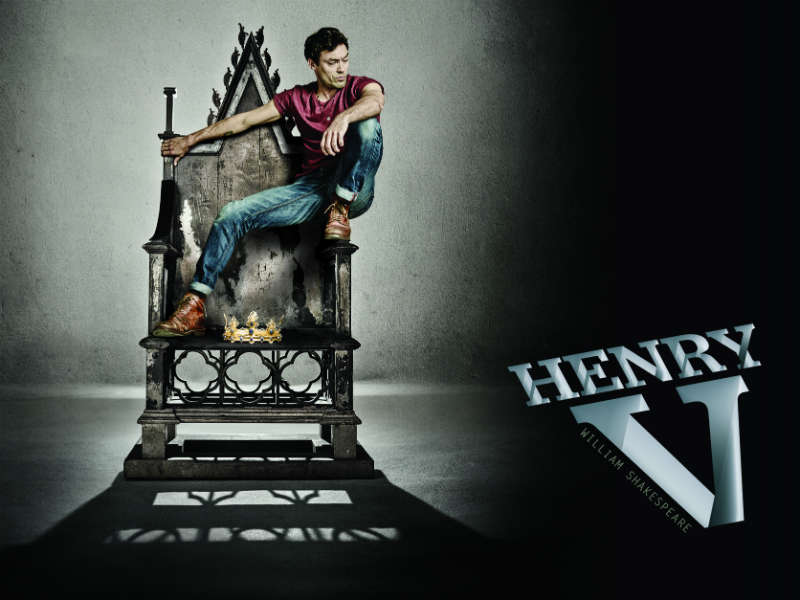 RSC Live Henry V
Wed 21 Oct - Sun 25 Oct
Henry IV is dead and Hal is King. With England in a state of unrest, he must leave his rebellious youth behind, striving to gain the respect of his nobility and people. Laying claim to parts of France and following an insult from the French Dauphin, Henry gath...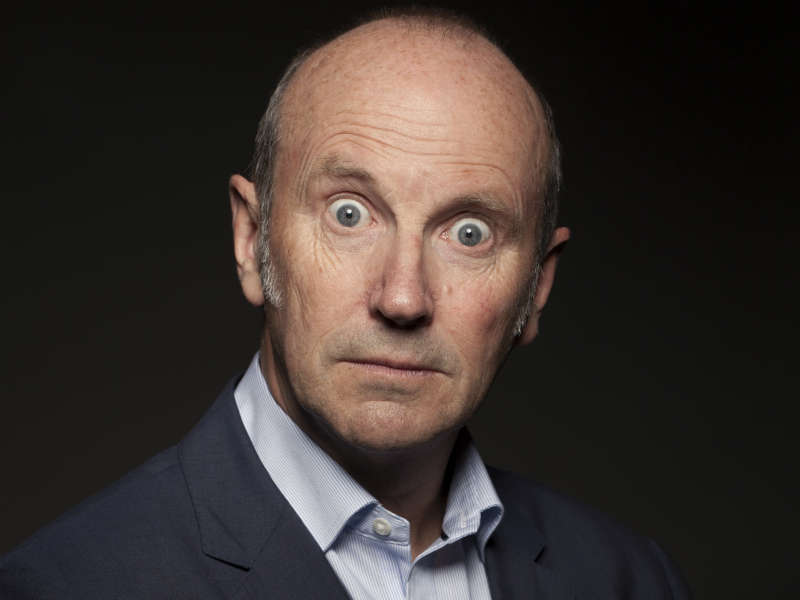 Fred MacAulay 'Twenty Fifteen' (Adlt Con)
Sat 31 Oct
From BBC Radio 4's 'The News Quiz'; 'Bridget Christie Minds The Gap'; The Unbelievable Truth' It sounds like a wrong tennis score, but Twenty Fifteen is a hugely significant year for one of Scotland's best (and best loved) stand-up comedians. Back on the road ...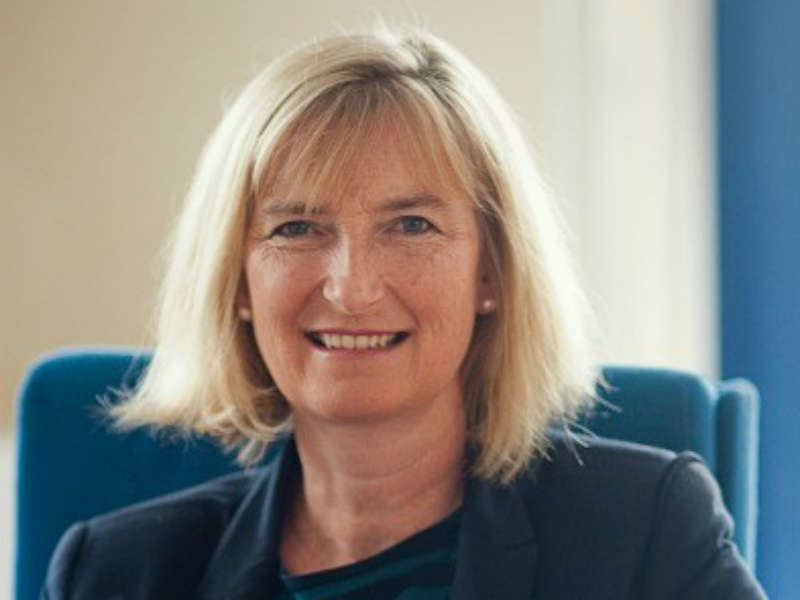 Dr Sarah Wollaston
Fri 6 Nov
'Swimming with Sharks.... Back in the Water' Sarah Wollaston was re-elected for a second term as the Conservative Parliamentary Candidate for the Totnes Constituency. Originally spurred into Politics after David Cameron's invitation to those with backgrounds o...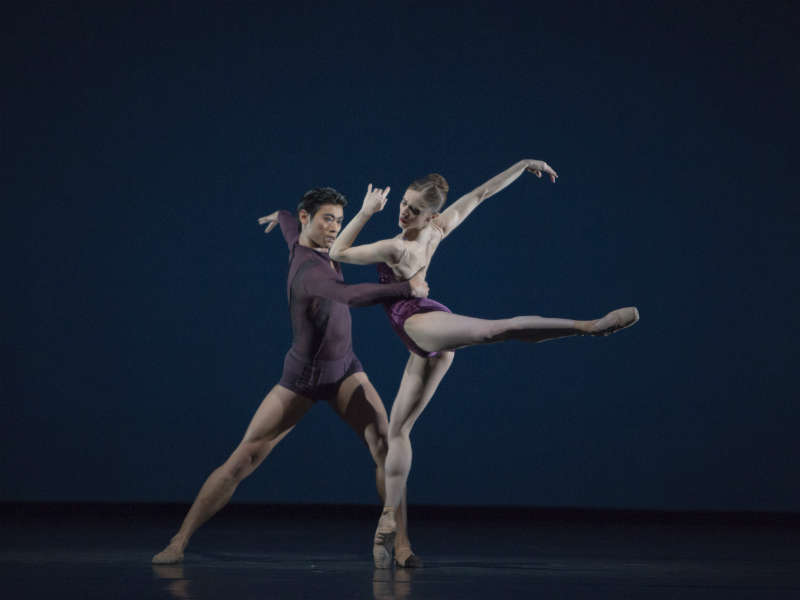 ROHLive Carmen/Viscera/Afternoon Of A Faun/Tchaikovsky ...
Thu 12 Nov - Sun 15 Nov
Four one-act ballets Enjoy four short ballets in one evening with this quadruple programme from The Royal Ballet.Carlos Acosta focuses on the dramatic essentials of love, jealousy and revenge in his new production of Carmen. As well as choreographing the produ...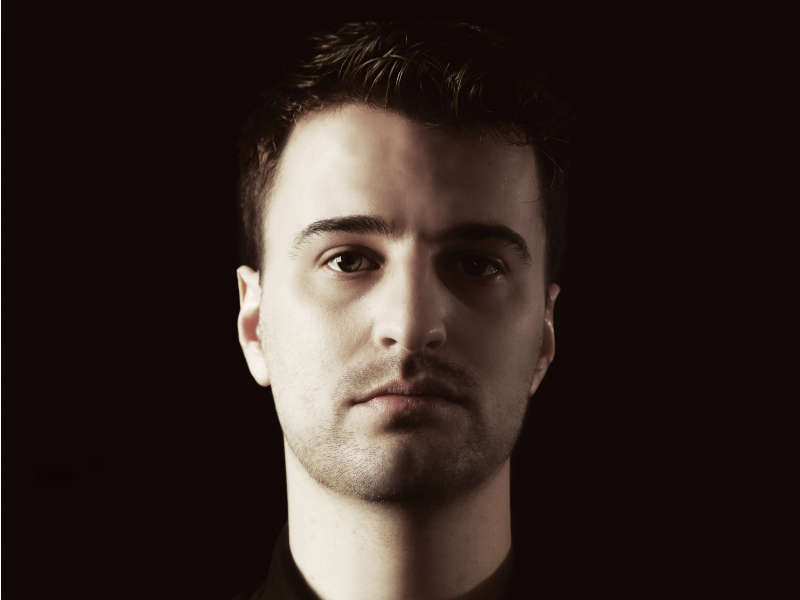 Folk at the Flavel continues with wInner of five BBC Radio 2 Folk Awards, Jim Moray, who is one of the most consistently inventive musicians working in the UK today. Jim has been at the forefront of the folk revival for well over 10 years. His acclaimed album ...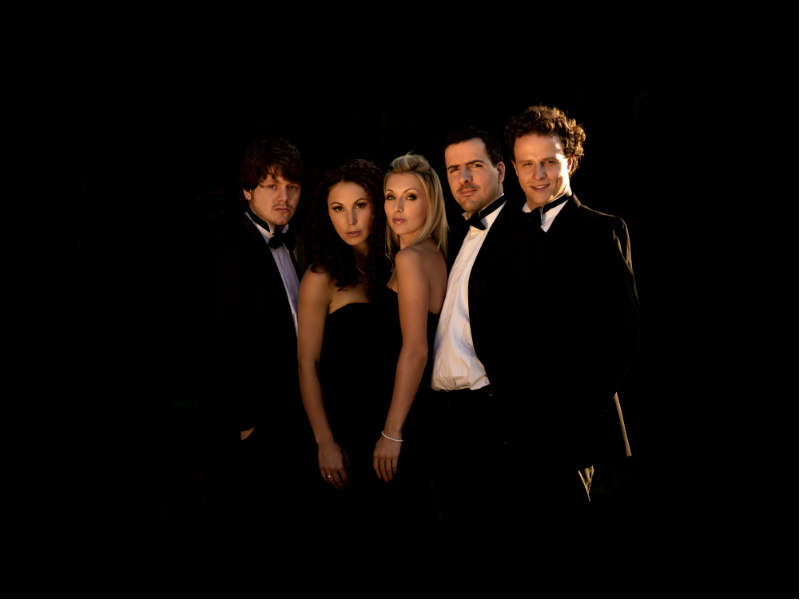 Candlelit Arias 2015
Fri 27 Nov - Sat 28 Nov
International opera group The Little Opera Company return to the Flavel this Christmas for an evening of operatic favourites. With programmes featuring music from the world's greatest operas they bring a youthful energy to much loved operatic classics. Celebr...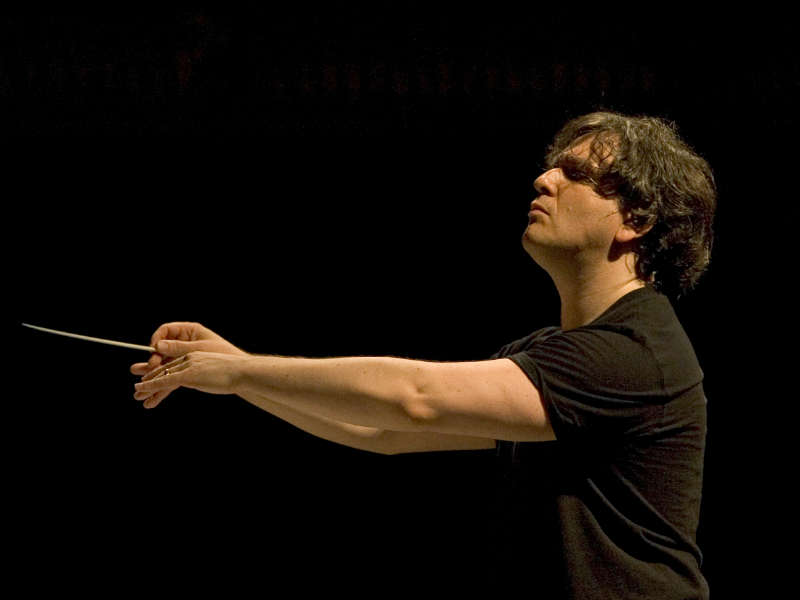 ROHLive Cavalleria Rusticana/Pagliacci
Thu 10 Dec - Sun 13 Dec
Pietro Mascagni / Ruggero Leoncavallo | Two operas | Sung in Italian These two short Italian operas are each regarded as the composers' masterpiece, and are brought together in a new staging by award-winning director Damiano Michieletto, who sets both operas i...
Dave Hankin BIG Band
Sat 12 Dec
Frank Sinatra - the Centennial Celebation Celebrating the actual 100th birthday of "Ol' Blue Eyes", the multi award winning 17 strong Dave Hankin Big Band is returning to Dartmouth after many appearances at the Dart Festival. With captivating vocals from the s...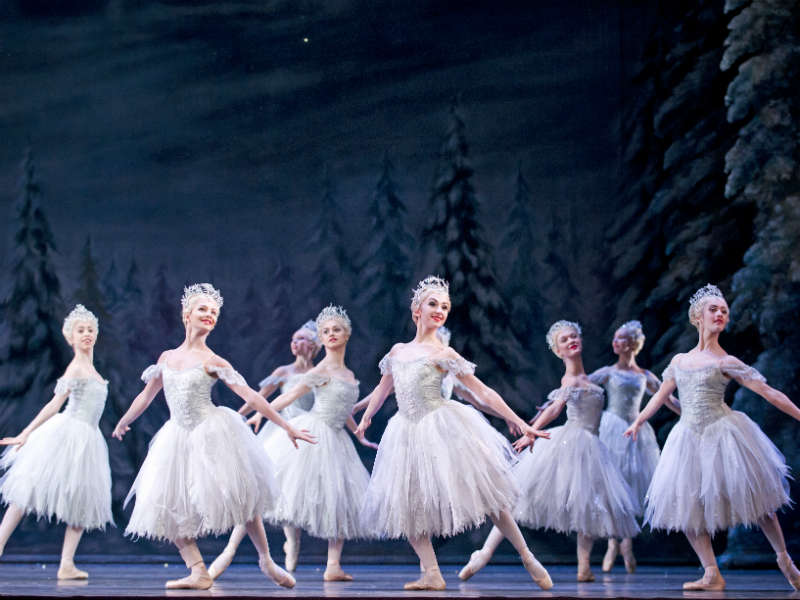 ROHLive The Nutcracker
Wed 16 Dec - Wed 23 Dec
Ballet in two acts Christmas simply wouldn't be Christmas without The Royal Ballet's classic production of The Nutcracker. Loosely based on a story by E.T.A. Hoffmann, it opens with the Christmas festivities of little Clara and her family and progresses throug...