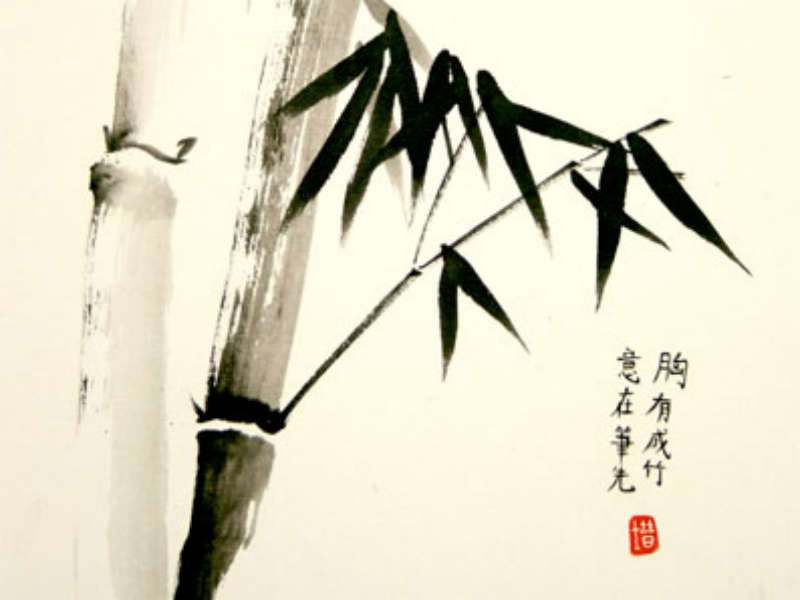 Chinese Brush Painting Half Term Workshop
Mon 25 May
Lisa Class is a Chinese Brush Painter working in a traditional Chinese style dating back to 4000bc. This 2 hour workshop is aimed at all levels of experience, whether you have tried this beautiful art form before or not there is something for everyone. Lisa w...
Avengers: Age of Ultron (12A)
Mon 25 May - Thu 28 May
When Tony Stark jumpstarts a dormant peacekeeping program, things go awry and Earth's Mightiest Heroes, including Iron Man, Captain America, Thor, The Incredible Hulk, Black Widow and Hawkeye, are put to the ultimate test as they battle to save the planet from...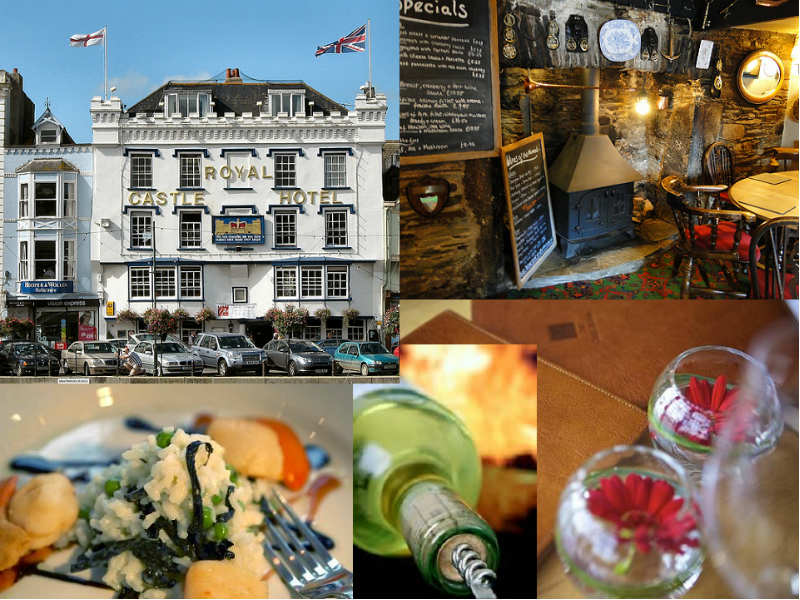 Movie Meal Deal
Mon 25 May - Wed 1 Jul
Buy your cinema ticket and add the Movie meal Deal option to enjoy a choice of main courses in either the Harbour Bar or Galleon Bar, up to a value of £12 and a choice of hot beverage. Only available for eligible cinema showings. Cannot be used with any other ...
The Good Lie (12A)
Mon 25 May - Thu 28 May
They were known simply as "The Lost Boys." Orphaned by the brutal Civil war in Sudan that began in 1983, these young victims traveled as many as a thousand miles on foot in search of safety. Fifteen years later, a humanitarian effort would bring 3600 lost boys...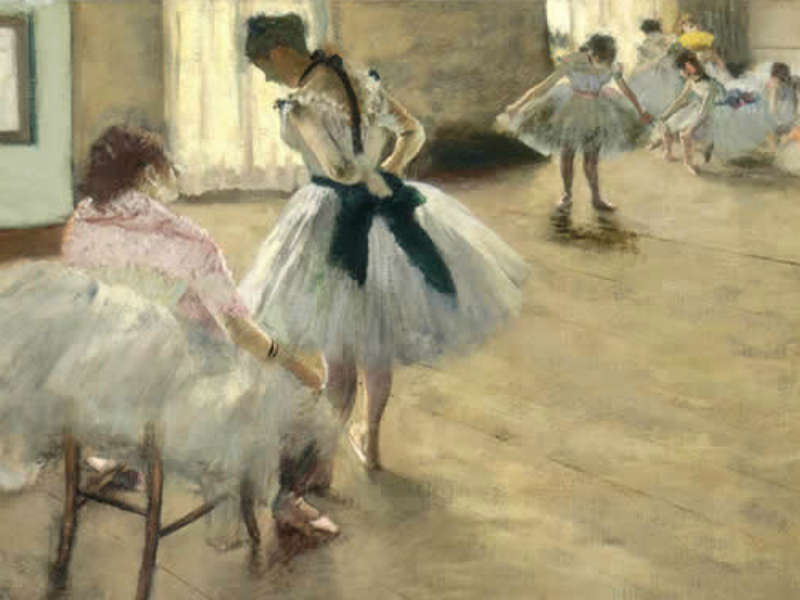 Exhibition on Screen - The Impressionists
Tue 26 May
From the Musée du Luxembourg Paris, National Gallery London and Philadelphia Museum of Art. Uncover the story of art's greatest revolutionaries. Featuring work by Monet, Renoir, Cezanne, Degas, Pissarro and many more. Monet, Cezanne, Degas, Renoir: some of the...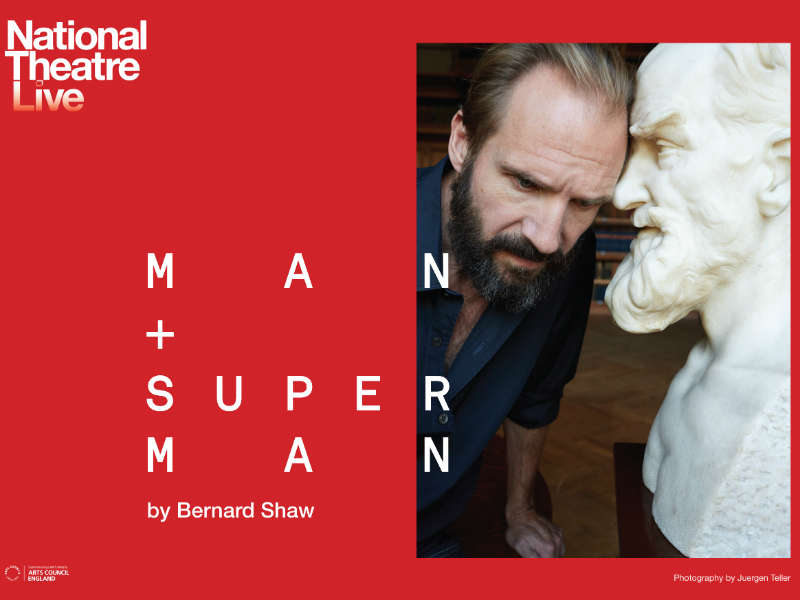 NTLive Man & Superman
Thu 28 May - Sat 30 May
Academy Award® nominee Ralph Fiennes (The English Patient, Schindler's List; Oedipus at the National Theatre) plays Jack Tanner in this exhilarating reinvention of Shaw's witty, provocative classic. A romantic comedy, an epic fairytale, a fiery philosophical d...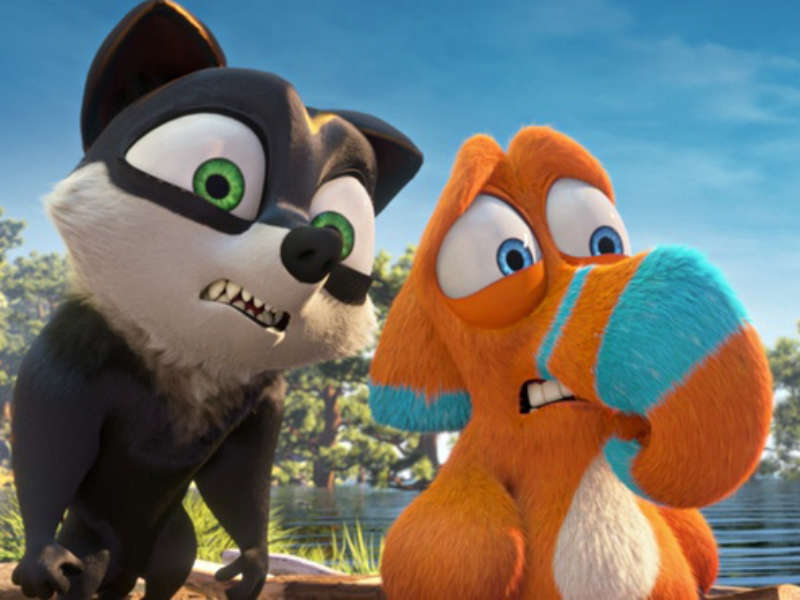 Two by Two: Ooops! Noah is Gone (U)
Fri 29 May - Sat 6 Jun
It's the end of the world. A flood is coming. Luckily for Dave and his son Finny, a couple of clumsy Nestrians, an Ark has been built to save all animals. But as it turns out, Nestrians aren't allowed. Sneaking on board with the involuntary help of Hazel and h...
Far from the Madding Crowd (12A)
Fri 29 May - Thu 4 Jun
Based on the literary classic by Thomas Hardy, FAR FROM THE MADDING CROWD is the story of independent, beautiful and headstrong Bathsheba Everdene (Carey Mulligan), who attracts three very different suitors: Gabriel Oak (Matthias Schoenaerts), a sheep farmer,...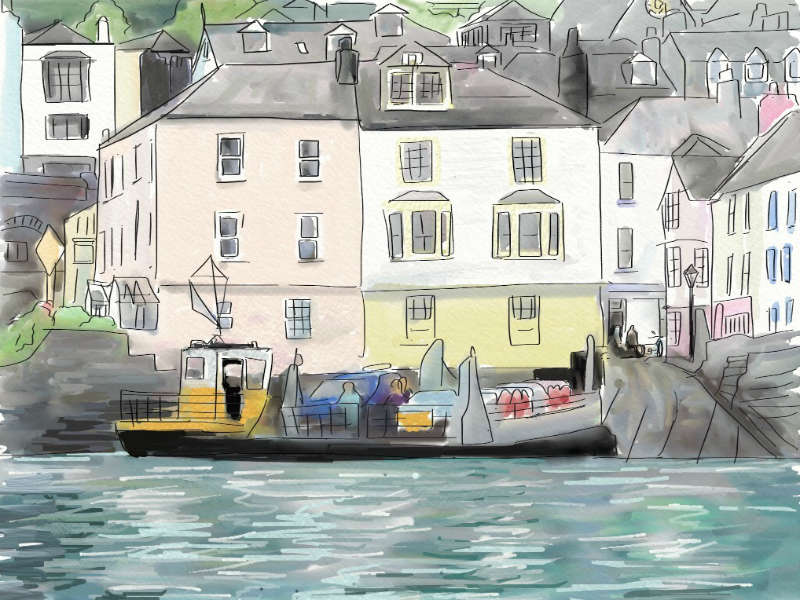 Sketching&Painting Watercolours
Fri 5 Jun
1 day course on Friday 5th June or 2 days Friday 5th and Saturday 6th June Firstly the day will concentrate on improving your sketching skills in the studio. You will learn about composition, perspective and how to use a variety of sketching styles. Weather pe...
Big Game (PG)
Fri 5 Jun - Tue 9 Jun
Samuel L. Jackson stars as the President of the United States who crash-lands into a Finnish forest where he meets a young boy called Oskari (Onni Tommila) who is out to prove himself as a hunter. Together they must try to evade an assassination attempt on the...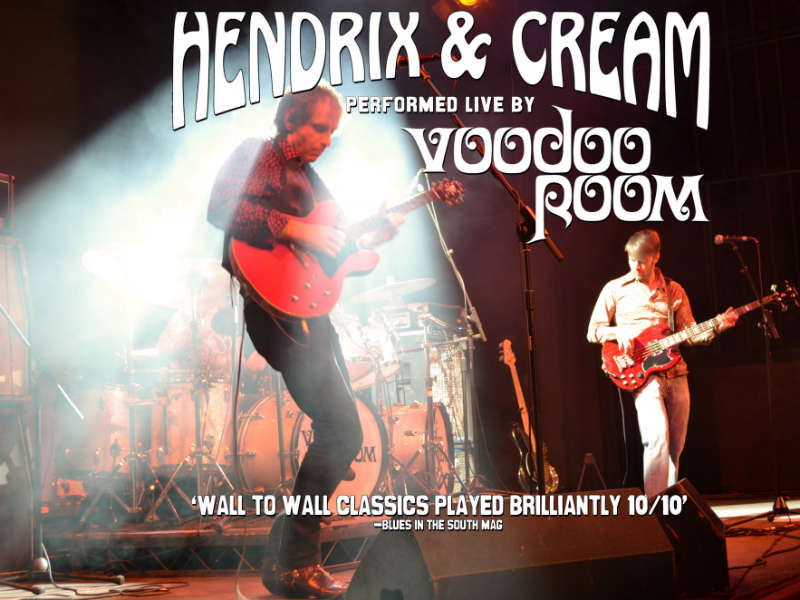 Hendrix & Cream Voodoo Room
Sat 6 Jun
Paying tribute to Jimi Hendrix & Cream - Voodoo Room are a stunning "Power Trio" featuring some of the UK's finest musicians, performing an incredible show in the true spirit of these legendary superstars. Their credits include: Steve Winwood, Duran Duran, B...
The Age of Adaline (12A)
Sun 7 Jun - Thu 11 Jun
A young woman, born at the turn of 20th century, is rendered ageless after an accident. After years of a solitary life, she meets a man who might be worth losing her immortality.
ROHLive La Boheme
Wed 10 Jun
Giacomo Puccini | Opera in four acts | Sung in Italian The most popular opera of all returns in one of The Royal Opera's best loved stagings, regularly revived since its opening night in 1974 – and now being seen for the very last time. John Copley's kee...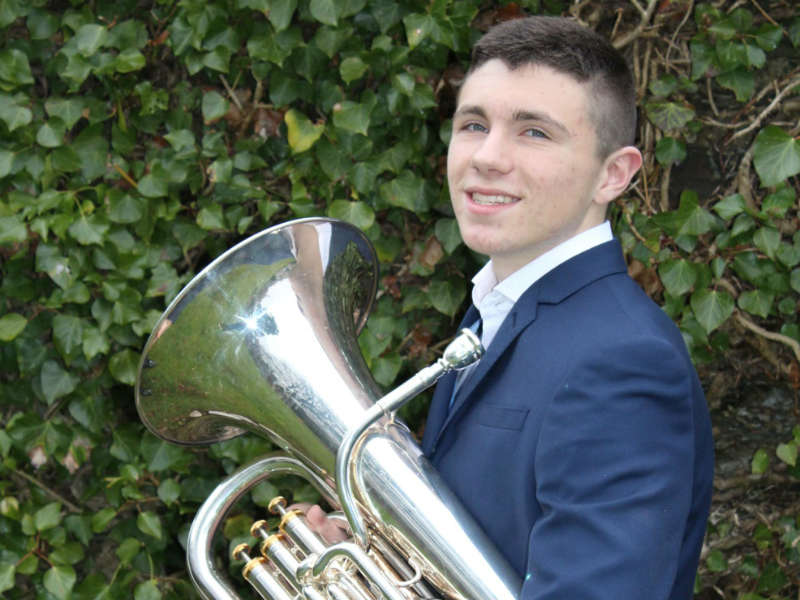 Lunchtime Concert Series
Thu 11 Jun - Thu 9 Jul
A series of short recitals given by local musicians Co-ordinated by Helen Deakin Thursdays monthly 1.15 - 1.45pm, Tickets: FREE with a retiring col...
A Royal Night Out (12A)
Fri 12 Jun - Tue 16 Jun
A Royal Night Out is based on true events... See the side to the Queen that you've never seen before... The beautiful Sarah Gadon and Bel Powley, star as our Princess' in 'A Royal Night Out'. IT's V-E Day, 1945, people are celebrating the end of the war. Londo...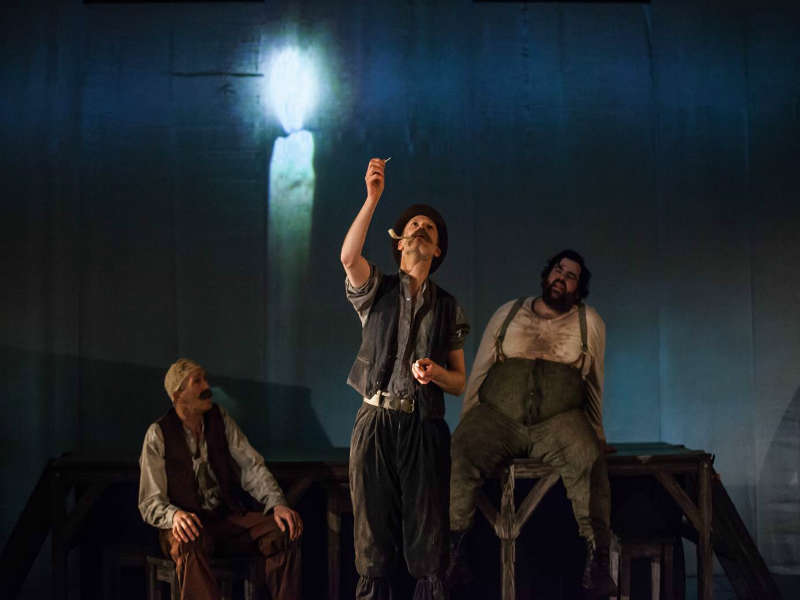 Tin: With Directors talk with Q&A (12A)
Tue 16 Jun
April 2015 sees the release of Tin, Miracle Theatre's feature film about love, greed and opera in a Cornish mining town - made entirely in Cornwall. The micro-budget film tells the story of a weather-beaten opera company, which arrives to perform in the town h...
Tin (12A)
Wed 17 Jun - Thu 18 Jun
April 2015 sees the release of Tin, Miracle Theatre's feature film about love, greed and opera in a Cornish mining town - made entirely in Cornwall. The micro-budget film tells the story of a weather-beaten opera company, which arrives to perform in the town h...
Timbuktu (PG)
Fri 19 Jun - Thu 25 Jun
Passionate, humanistic and enormously powerful, Mauritanian director Abderrahmane Sissako's Timbuktu was nominated for Best Foreign Language Film at the 87th Academy Awards and screened in competition for the Palme d'Or at Cannes Film Festival 2014. Not far fr...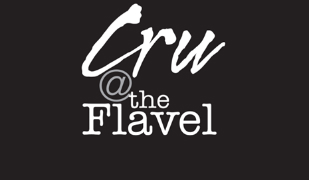 Cru at The Flavel
Fri 19 Jun - Wed 26 Aug
Cru at The Flavel Cafe offer a one course meal before the show right in the heart of the art centre. There is a different menu for each event and prices are Adults: £11(inc. a glass of wine or beer), Children £6.50 per person(inc. a soft drink. Booking is esse...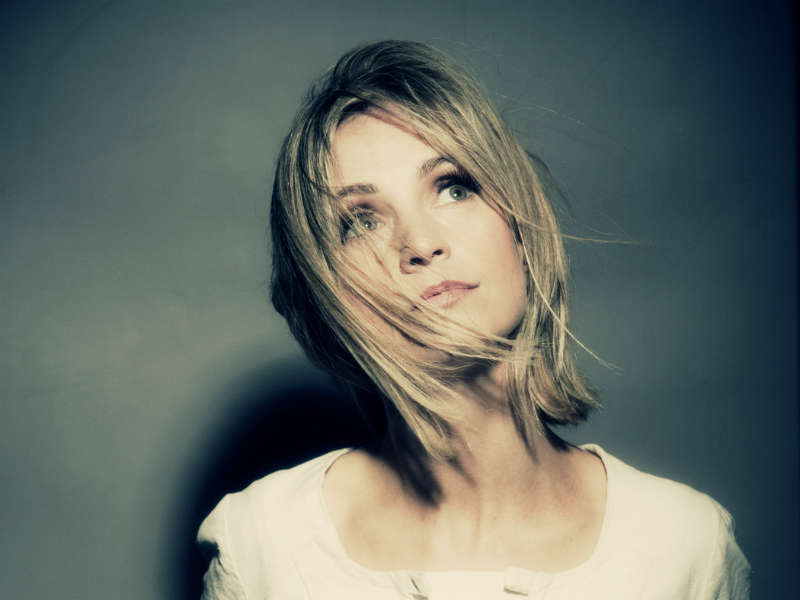 One of the most outstanding performers on the UK folk scene, continues the Folk at the Flavel series. Already the recipient of many awards including the 2010 'BBC Radio 2 Folk Awards' Album of the Year for "Hill of Thieves", Cara is nominated this year in the ...
Mad Max: Fury Road (15)
Sat 20 Jun - Thu 25 Jun
From Oscar-winning director George Miller, originator of the post-apocalyptic genre and mastermind behind the legendary "Mad Max" franchise, comes "Mad Max: Fury Road," a return to the world of the Road Warrior, Max Rockatansky. Haunted by his turbulent past, ...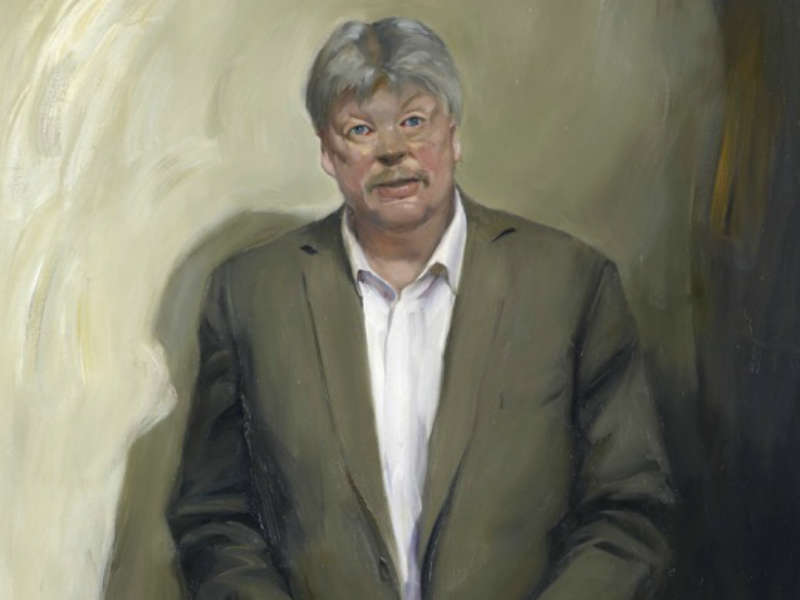 Simon Weston: My Life, My Story
Sat 20 Jun
It was a the conflict of a generation and one that many will never forget. On the second of April 1982 Argentina invaded the Falklands Islands with the aim of recapturing them through a claim that they had inherited the islands from Spain in the 1800's. The ...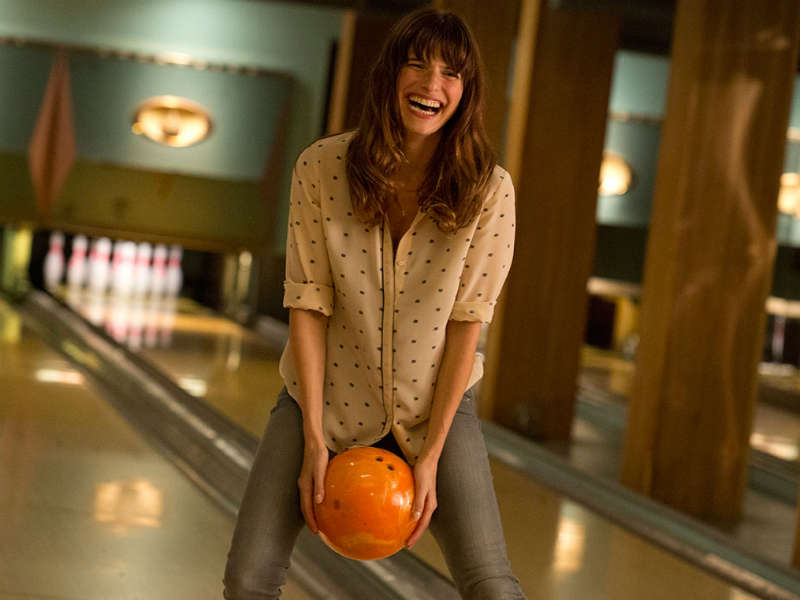 Chick Flick: Man Up (15)
Fri 26 Jun
A single woman who's mistaken for a stranger's blind date, leads to her finding the perfect boyfriend. Welcome to our 'Chick Flick' night. Enjoy a leisurely glass of wine and look around local traders stalls, to include Bird Boutique Clothing, Helen Butler Des...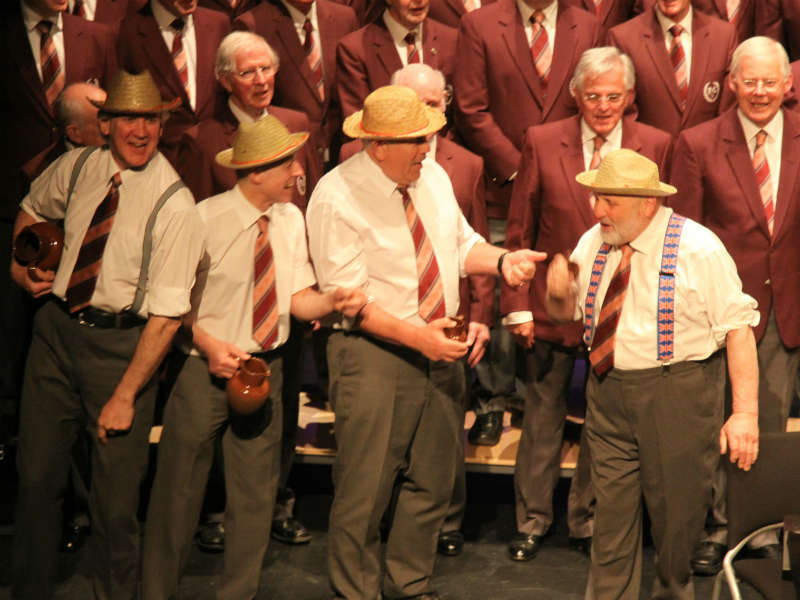 Reading Male Voice Choir
Sat 27 Jun
Founded in 1971, the Reading Male Voice Choir soon became established as one of the foremost male voice choirs in England. They give monthly concerts in the Reading area which raise £12,000 each year for charity. The choir also gives concerts around England an...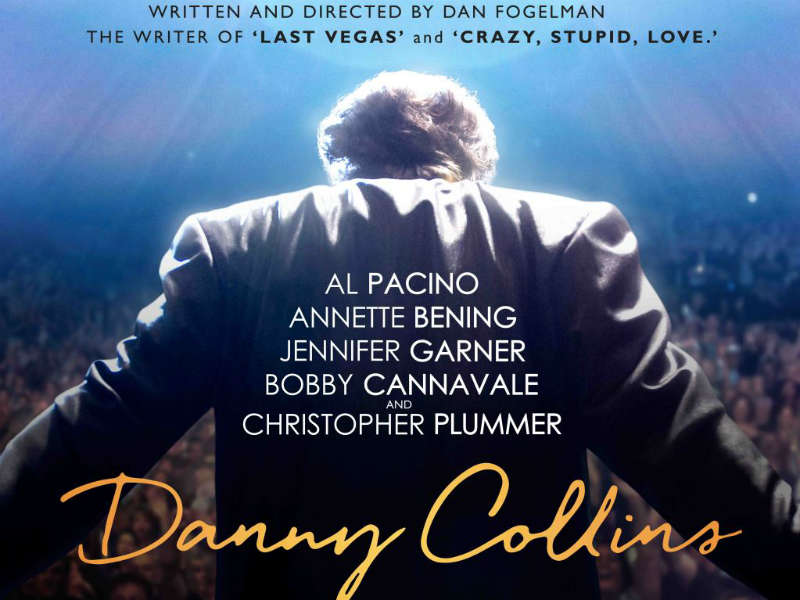 Danny Collins (15)
Sun 28 Jun - Thu 2 Jul
An aging rock star decides to change his life when he discovers a 40-year-old letter written to him by John Lennon. The Movie Meal Deal (MMD) is available on Wednesday 1st. Book your MMD now You will need to book your film ticket separately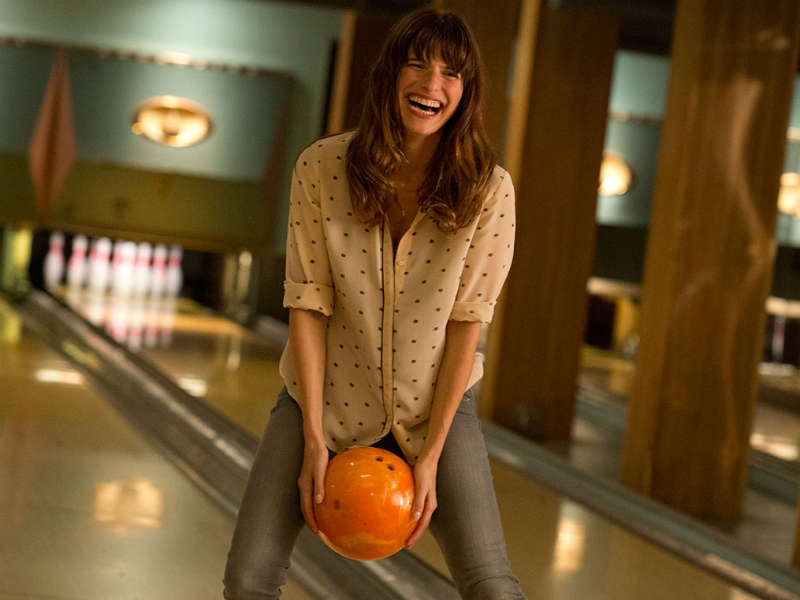 Man Up (15)
Mon 29 Jun - Tue 30 Jun
A single woman who's mistaken for a stranger's blind date, leads to her finding the perfect boyfriend. On Friday 26th June why not come along to see this film at our 'Chick Flick' night. Enjoy a leisurely glass of wine and look around local traders stalls, to ...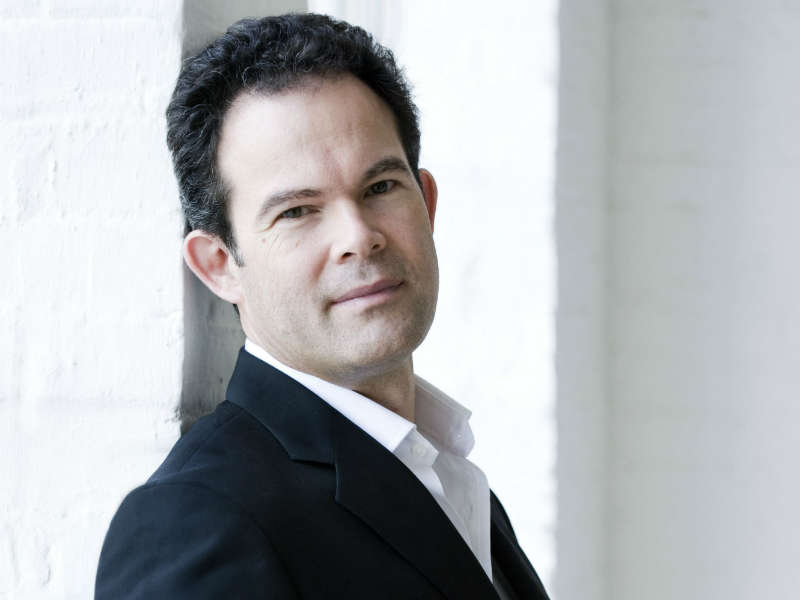 ROHLive William Tell
Sun 5 Jul
Gioachino Rossini | Opera in four acts Sung in French Opening with what is arguably the most exciting of all operatic overtures, Rossini's final opera helped to lay the foundations of the genre of French grand opéra that dominated European stages throug...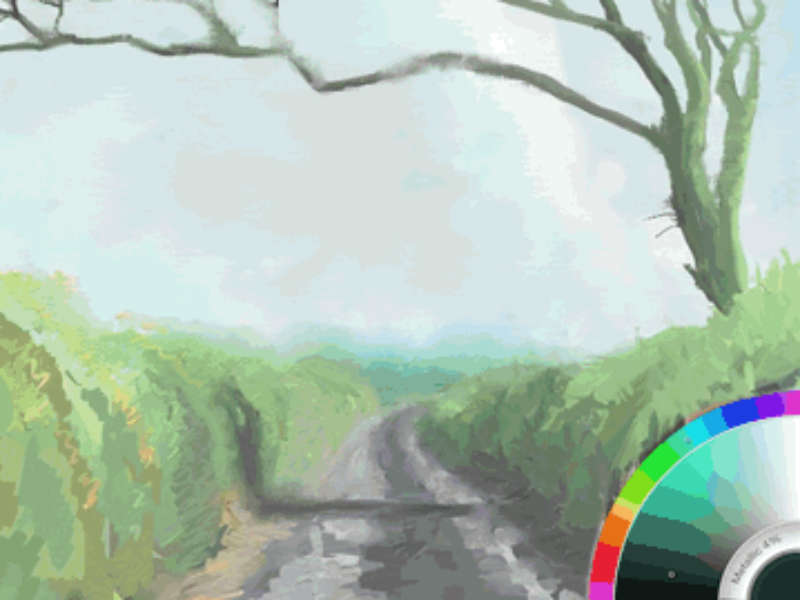 Digital Painting with ipads
Fri 10 Jul
Friday 10th & Saturday 11th July Francesca will help you to create your first digital painting or to improve your technique if you are already exploring this new and exciting medium. You will find out how to use layers, draw and sketch, create realistic oil pa...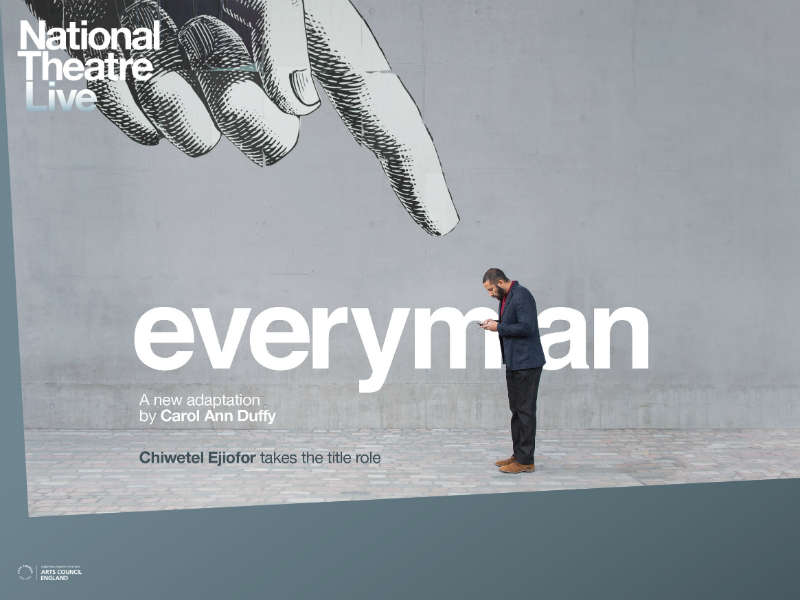 NTLive - Everyman (15)
Thu 16 Jul
BAFTA winner and Academy Award® nominee Chiwetel Ejiofor (12 Years a Slave) takes the title role in this dynamic new production of one of English drama's oldest plays, directed by the National Theatre's new Director Rufus Norris (Broken, London Road). Everyman...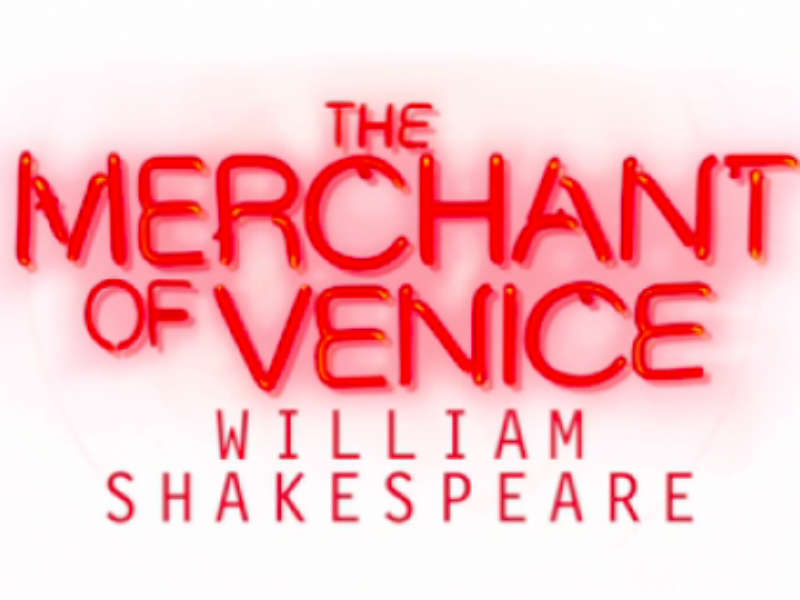 RSC Live The Merchant of Venice
Wed 22 Jul
In the melting pot of Venice, trade is God. With its ships plying the globe, the city opens its arms to all, as long as they come prepared to do business and there is profit to be made. With the gold flowing all is well, but when a contract between Bassanio an...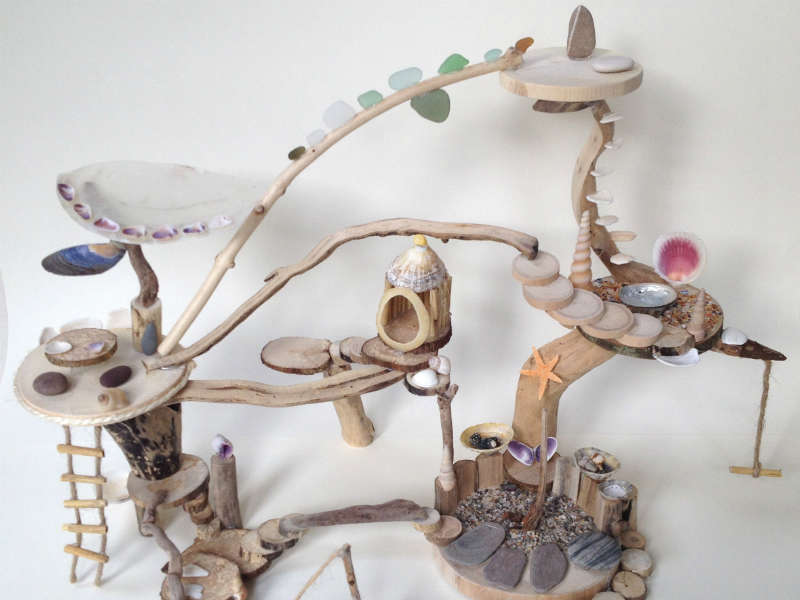 Summer Workshops with Naturemake
Wed 29 Jul - Thu 13 Aug
Come and take part in these superb artist led workshops. Using an inspiring range of natural materials, let your imagination run wild and be amazed at what you can achieve by designing and building your own creation! All materials provided. Wednesday 29th Jul...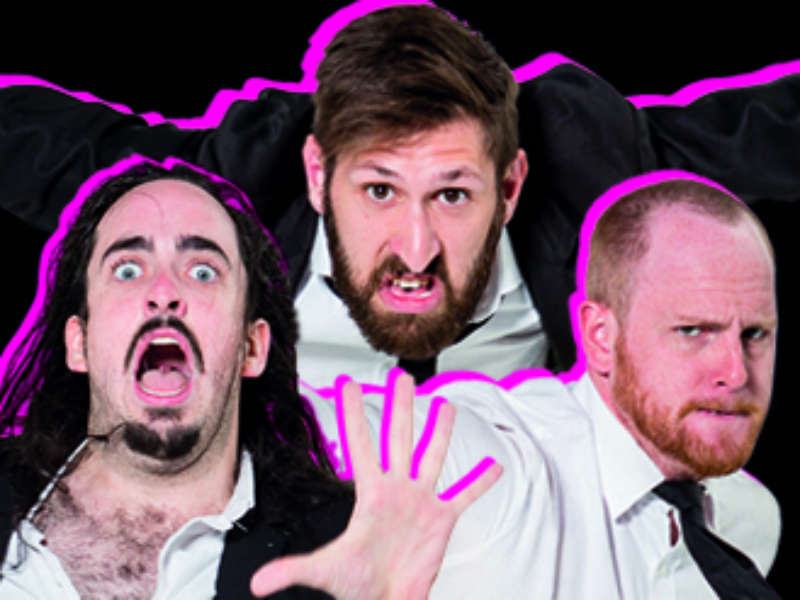 Summer Comedy Aunty Donna (Adlt Con)
Thu 30 Jul
Aussie Edinburgh favourites Aunty Donna return to the UK with a killer new show. Unique, tight, fresh, filthy, but best of all just flat out, laugh 'til your face hurts funny. Hold onto your seats and don't blink! You won't want to miss a beat. Expect 60 minut...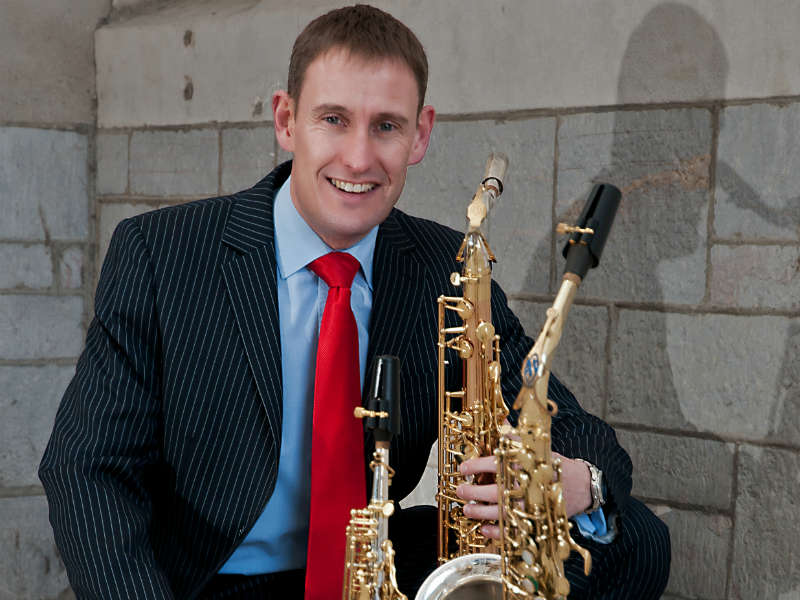 Live Music with Dr Tim Watson
Fri 7 Aug
'Something Old, Something NEW, Something Borrowed, Something BLUE' International Saxophonist Tim Watson returns to the Flavel by popular demand, after a charity recital last summer including a spectacular world premiere, which left the audience wanting more… J...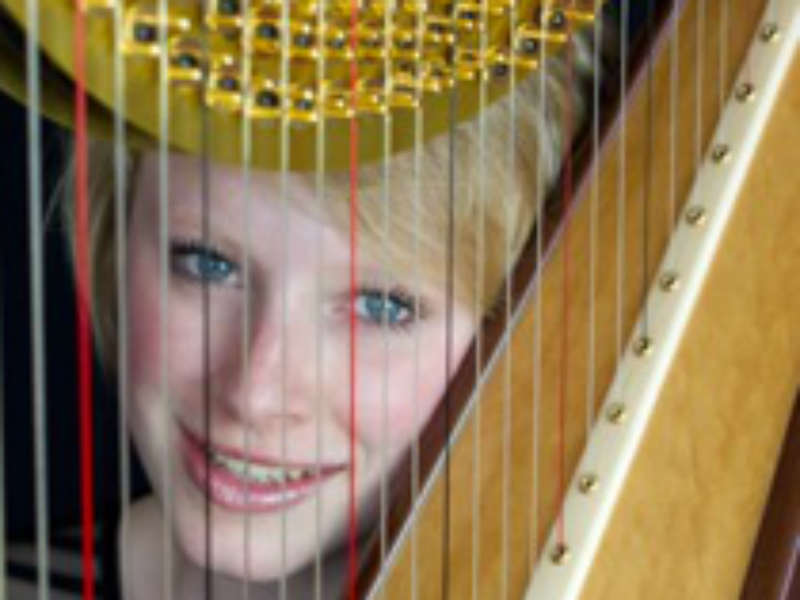 Flavel Young Artist Platform
Sun 16 Aug
Present: David Cotter & Abi Piercy Classical Guitarist David Cotter is a 2nd year Music student at Durham University whom Flavel audiences have enjoyed hearing on his 2 previous appearances in our lunchtime concert series. David's repertoire is rich and dive...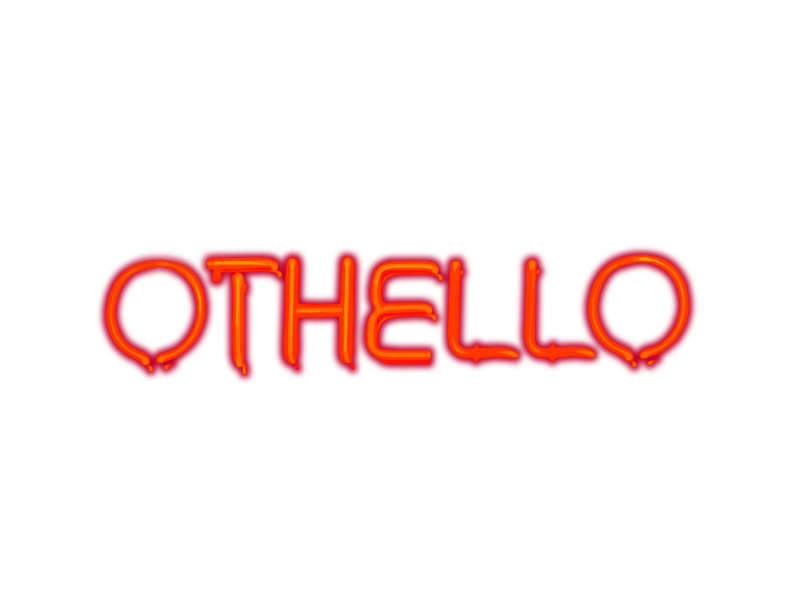 RSC Live Othello
Wed 26 Aug
Othello is the greatest general of his age. A fearsome warrior, loving husband and revered defender of Venice against its enemies. But he is also an outsider whose victories have created enemies of his own, men driven by prejudice and jealousy to destroy him. ...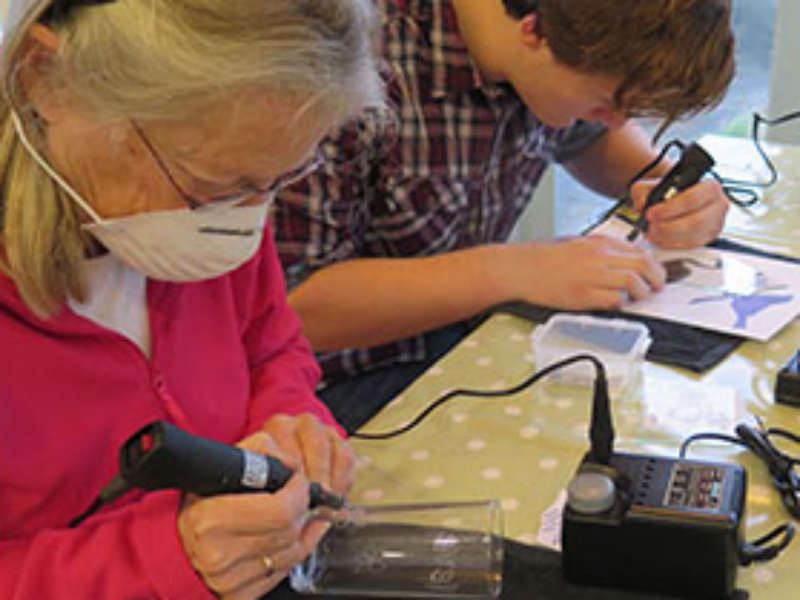 Glass Engraving Taster Days
Sat 12 Sep
A wonderful opportunity to explore ways of making marks on glass via drill engraving. Through hands on demonstrations students will be made familiar with engraving drills, diamond burrs and how to handle engraving on both flat and shaped glass. Melanie will gu...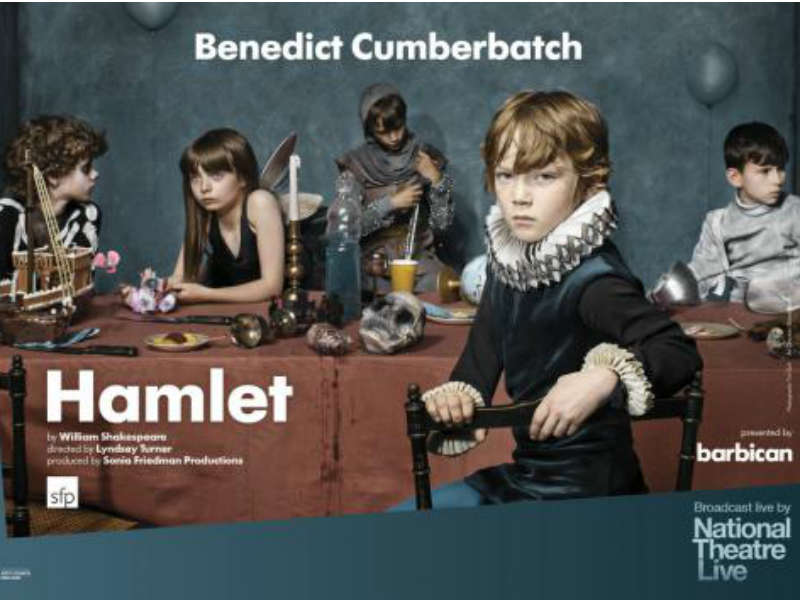 NTLive Hamlet (12A)
Thu 15 Oct
Academy Award® nominee Benedict Cumberbatch (BBC's Sherlock, The Imitation Game, Frankenstein at the National Theatre) takes on the title role of Shakespeare's great tragedy. Directed by Lyndsey Turner (Posh, Chimerica) and produced by Sonia Friedman Productio...