NICHOLAS MEIER and PETE OXLEY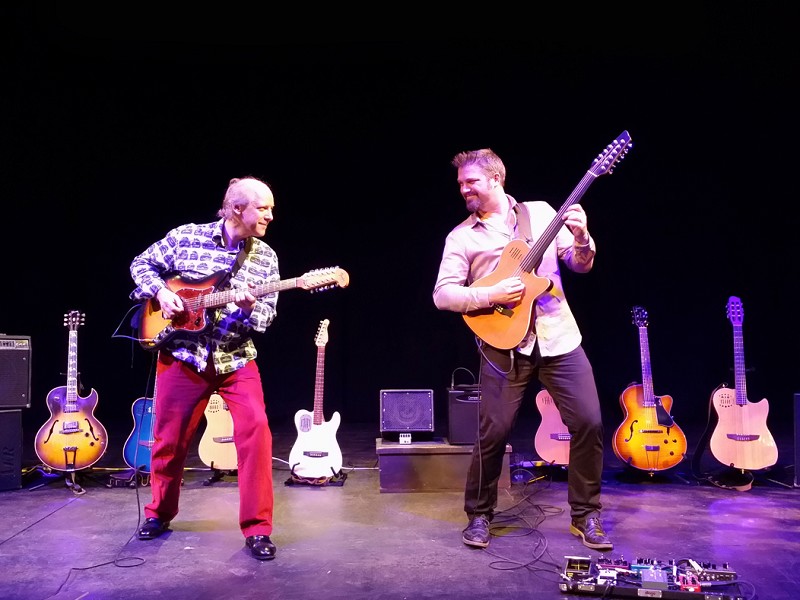 Expect a dazzling display of contemporary fare, ranging from Turkish panache, Latin American soundscapes to English pastoralism played on nylon and steel string, electric, 12 string, fretless, slide, guitar-synth, glissentar guitars and more!
The Oxley-Meier Guitar Project began their collaboration in 2015 and after 3 International tours and appearances at several major jazz festivals they perform with a spontaneity and intuitive interplay that keeps them fresh and fired up for each performance. We're in for a treat!
A fascinating fusion opulent with evocative splendour: MOJO ****
All tickets £12.00
---