The Glenn Miller Story (U)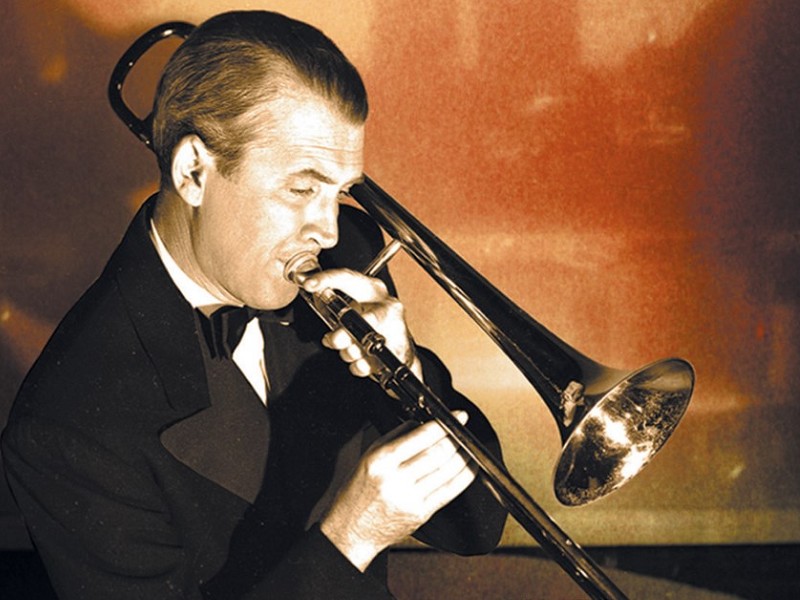 An inspiring biography of unparalleled detail, directed by Anthony Mann, The Glenn Miller Story captures the life story of one of entertainment's greatest musicians, featuring a soundtrack of arrangements that truly defined an era.
Glenn Miller (James Stewart) is a poor trombone player with dreams of fame. Eventually, through years of hard work and determination, he is able to start his own band, and they become one of the most successful groups of the big-band era. With a beautiful wife (June Allyson) and one of the biggest songs in America, "Moonlight Serenade," Miller has it all. But at the onset of World War II, Miller enlists, giving up his fame and success to help entertain the troops stationed in Europe.
Please note: the 11:00am screening on Tuesday 5th February is a relaxed screening. These special screenings are designed to be more comfortable for our elderly audience members, with the sound lower, the lights left up and a relaxed atmosphere where it is ok to talk and move around. Tickets for these relaxed screenings are only £3.50 each.
The Movie Meal Deal (MMD) is available for the evening screening of Monday 4th February.
Book your MMD now. You will need to book your film ticket separately.
---