The Haldon Quartet - Friday Recital Series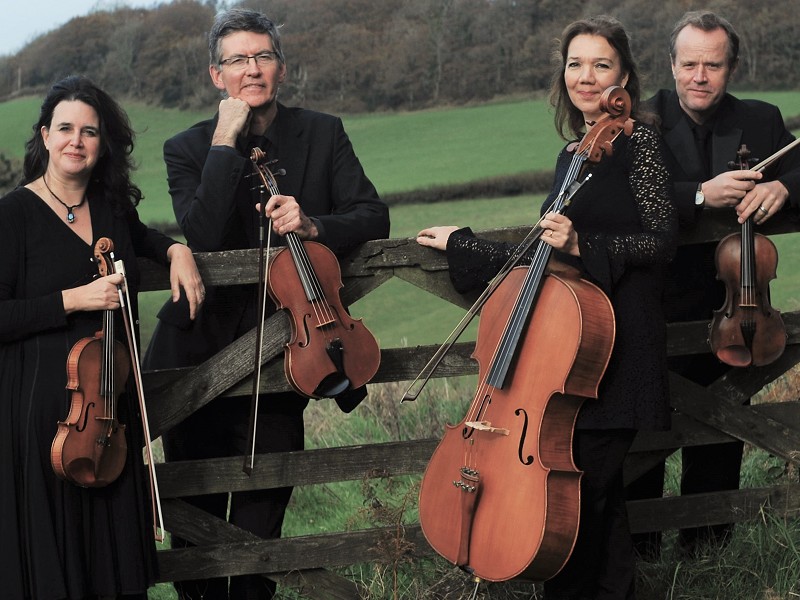 The Haldon Quartet will bring you these three wonderful pieces for string quartet that inspire flights of the imagination when they are heard. They also demonstrate very clearly the abilities of the composers to explore their own imaginative flights of fantasy at home and from abroad. Dvorak went abroad to expand his horizons, whilst still dreaming of his homeland. His bold step into the unknown encourages listeners and players alike into new realms of fantasy and inspiration.
LINDSAY BRAGA & STEVE BANKS (violins)
ANDREW GILLETT (viola)
REBECCA ALLNATT (cello)
FLIGHTS OF THE IMAGINATION: Mendelssohn Capriccio Op 81 no 2, Bridge 3 Idylls, Dvorak "American" Quartet.
"The Haldons are not simply four highly skilled musicians who play very well together, but truly a quartet who lift the music off the page as one beautifully textured multi-voiced whole."
- Joanna Wallwork, Bratton Clovelly Music Festival
---