Regatta - Proms in the Park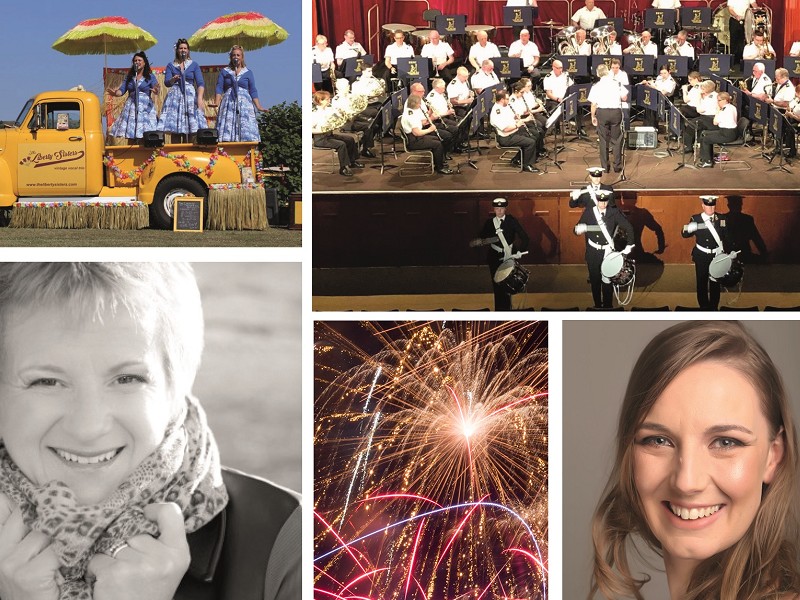 You are in for a patriotic treat with our Proms in the Park on Friday 30 August. With the amazing BRNC Volunteer Band, made up of ex servicemen, and local musicians you can expect an evening to remember. There will be narration from John Suchet to complete the magic. Supporting the big band will be the Liberty Sisters, a vintage vocal trio, singing tunes from the 40's in perfect harmony. Yvonne Patrick, our Soprano for the evening, has an outstanding voice and during her career has performed with the Glyndebourne Opera Co and was invited to appear as soprano soloist in the Centenary Gala Concert of the Philadelphia Savoy Company, the oldest Gilbert and Sullivan society in America. We are delighted to announce that Aelfwyn Shipton, International LED Violinist, will be performing and don't forget, the whole evening is wrapped up by a fireworks display. It will certainly be a night to remember!
Adults £10
Under 16s £2.50 (must be accompanied by an 18+ year old)
Tickets non refundable, be prepared for the weather!
Sun cream AND wellies!
Please note The Flavel Box Office will be closing at 5pm on Friday 30 August so tickets must be collected before this time. Tickets are required for entry into the Coronation Park arena.
This event will be LOUD & there will be flashing lights.
You will be issued with a wristband on production of your ticket so you can come and go as you please.
Strictly NO food or drink can be bought into the arena.
Please DO NOT bring your dogs.
Security searches will be in place.
You CAN take chairs to sit on.
---