Poster Johnston Piano Trio - International Classical Series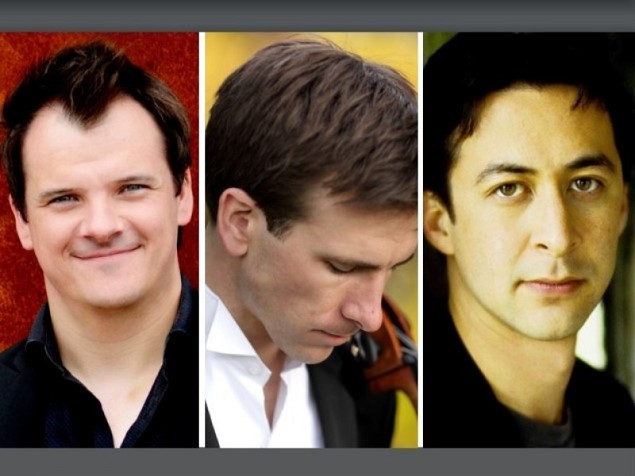 We are delighted to welcome Guy Johnston and Tom Poster back to the Flavel, this time with the addition of Guy's brother, Magnus. Magnus and Guy Johnston have played chamber music together since their early childhood. They met Tom Poster in 2000, when Guy and Tom were in the final of the BBC Young Musician competition together, and shortly afterwards began performing together as a trio.
Recent invitations to appear as a trio led Magnus, Guy and Tom to realise how much they had missed the trio medium, and they are now determined to devote as much time to exploring its riches as their busy schedules allow.
Magnus Johnston, violin
Guy Johnston, cello
Tom Poster, piano
Programme:
Schubert: Notturno in E flat major, D 897
Mendelssohn: Piano Trio No 2 in C minor, Op 66
Schubert: Piano Trio No 2 in E flat major, D 929
---