David Alexander:
Mon 03 Apr 2017 to Sun 23 Apr 2017
David Alexander was trained at London's Central School of Arts and Crafts where his greatest influence was the impressionists and his greatest love was landscape. This exhibition is a Flavel Fundraiser.
100% of proceeds from all sales will be paid to the Flavel Trust.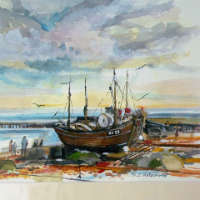 ---